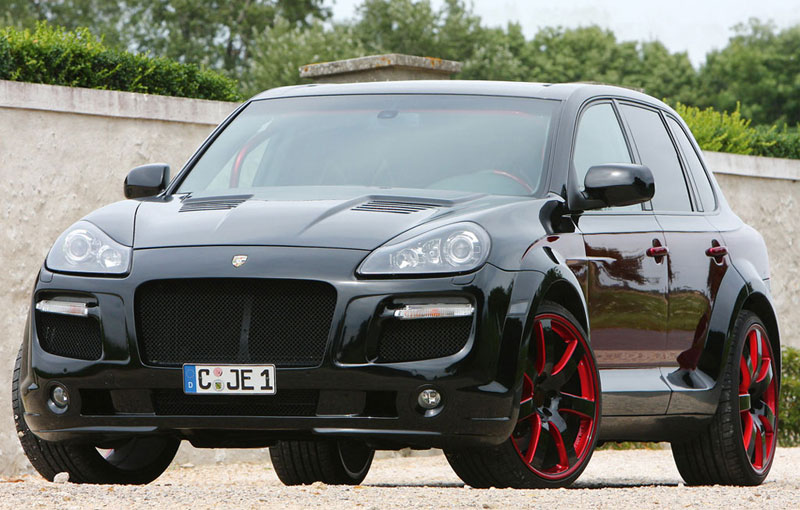 Gladiator 700 GT Biturbo is the latest performance package created by Enco for Porsche Cayenne Turbo. The modified engine delivers 690hp and develops a torque of 850 Nm.

Enco German tuning house has developed a performance package for the Porsche Cayenne Turbo, named Gladiator 700 GT Biturbo. Following changes made, the SUV of Stuttgart manufacturer reach to deliver 690hp and develop 850Nm of torque. Sprint from 0-100 km/h is achieved in 4.5 seconds and reach top speed of 290 km/h. Enco has chosen 23-inch wheels alloy and Dunlop Sport Maxx GT tires.
Because the model has a high power, tuning house has chosen to mount disc brakes with 12, 4-piston respectively. Also, the car's ground clearance was reduced by 50 mm. In terms of body building, it was used carbon fiber material that has reduced so significantly mass of the German model. Germans could not ignore the SUV's interior. It was taken from the supercar's Porsche 911 GT3, and red blends with the black to look more sporty.