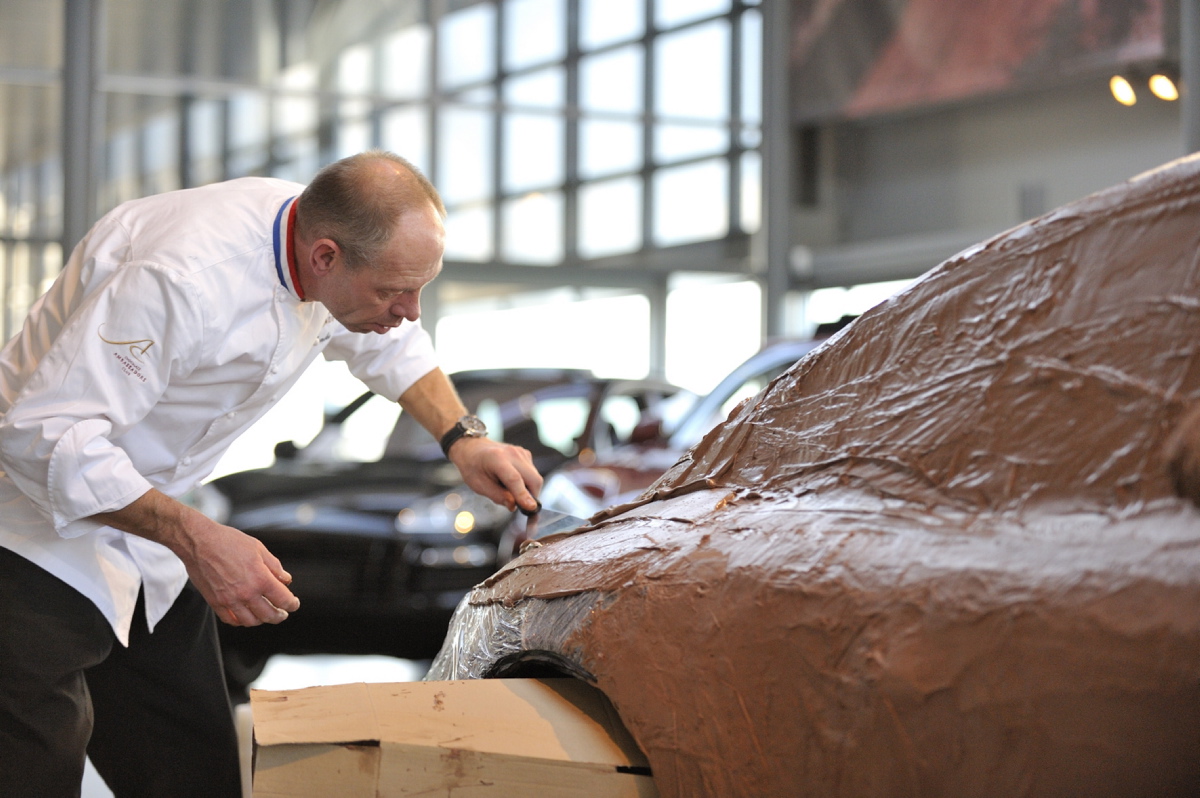 A dealer Porsche from Netherlands thought to a very original marketing strategy and right for the spirit of winter holidays that is rapidly approaching. Porsche Centrum Gelderland dressed a model 911 Carrera S in … chocolate!
The task of making the supercar sweeter went to Jan Blancke, which took 175 kilograms of chocolate to cover the entire car. To avoid staining that could remain on the paint after the Porsche will be cleaned, Blancke at first covered with a plastic sheet previously and after he poured melted chocolate on the car.

And for a realistic look he used white chocolate to mark the optical blocks. The dealer from Netherlands said the they prepared the car to celebrate "Sinterklaas" (Saint Nicholas), but the Porsche covered with chocolate can be admired also at Christmas. The dipped Porsche will remain on display until Christmas, at which time we fully expect to see it wheeled into a walk-in freezer until it can to be thawed in time to make an appearance in our Easter basket next Spring.