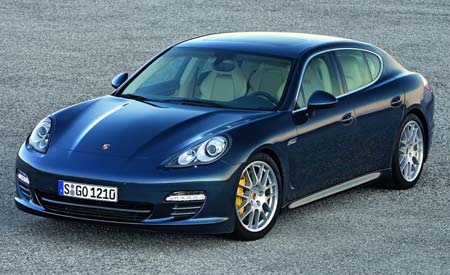 After dozens of spy photos and photoshop designs, the Porsche Panamera was finally introduced officially, along with a series of pictures which can satisfy any Porsche fan, at least for a while. We are still waiting for interior pictures, but the exterior is the important part in this case.
The four door coupe is certainly something unique for Porsche and it was probably the main attraction towards this car. Even so, what's under the bonnet can't be neglected. The Porsche Panamera will have anything between a V6 and a V8 engine and it will probably develop up to 500 hp. The car has four doors, but it is still a sport car and it has to keep up with cars like Lamborghini and Aston Martin.
The Porsche Panamera will be unveiled at the Geneva Motor Show, in the Spring of 2009.