Some French newspapers reported that Renault SA have set targets seriously high for electric vehicles production by 2015 as it plans to hit a figure above 200,000 per year.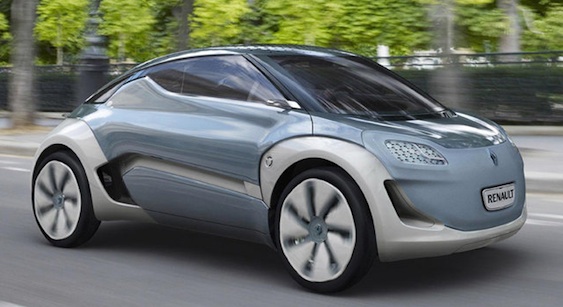 And to prove this isn't just trash talk the French company announced that at least 150,000 of these will be the Renault Zoe.

The Renault Zoe is the French automaker's first electric vehicle and will be using a the current generation of Clio platform.
Electric vehicles are expected to account for 5% of the global auto industry around 2015-2016, but Renault aims for more than 5% of their lineup by that time. As with anything in the stages of early adoption, there are areas of greater interest and thus the company has committed to a volume of 100,000 electric vehicles for Israel and Denmark by 2016.
If Renault's vision as a company exceeds general expectations for the EV market, the company's CEO Carlos Ghosn has an opinion that is almost unbelievable as he thinks that by 2015 this niche will occupy up to 10 percent of the global car sales. Perhaps he knows something we're unaware of? Be that as it may, Renault's plans are quite ambitious.