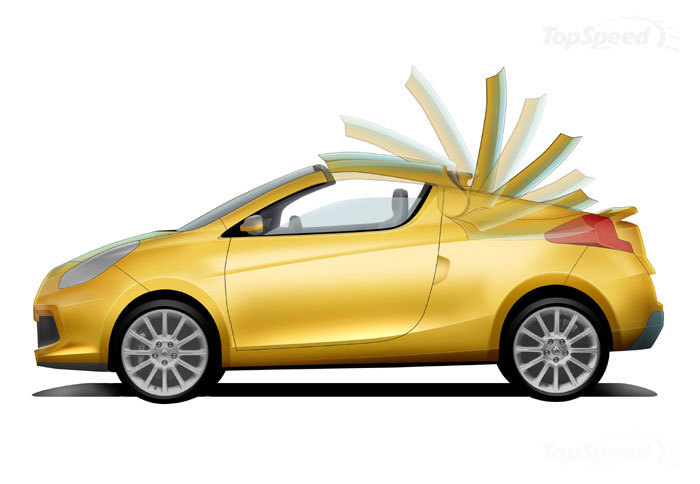 First I want to tell you that this Renault Twingo CC really impressed me because I had no doubts that this car is a concept but as you see, it isn't (or at last this is what I understood from what I read on the internet) but it still has a futuristic look.
Unfortunately, on the internet there are no official photos, just some renderings and also spy photos and now we came up with some photos of a scale Renault Twingo CC which reveals a lot of how is going to look the real Renault Twingo CC.
If you are a fan of Renault, you should know that it should be revealed last year at the Frankfurt Auto Show. I must say that from the sides (as it looks in the main photo) this Renault Twingo CC looks way too similar to an old Opel Zafira but I think that this is just a coincidence.