It seems that the German specialists from Rennsport Muller and Schmidt Revolution decided to team up in order to create a complete tuning kit for Panamera 4S. Considering that two tuning house are better than one, the German tuners divided their responsibilities and while Rennsport Muller were dealing with the technical tweaks, Schmidt Revolution were preparing the aesthetic package.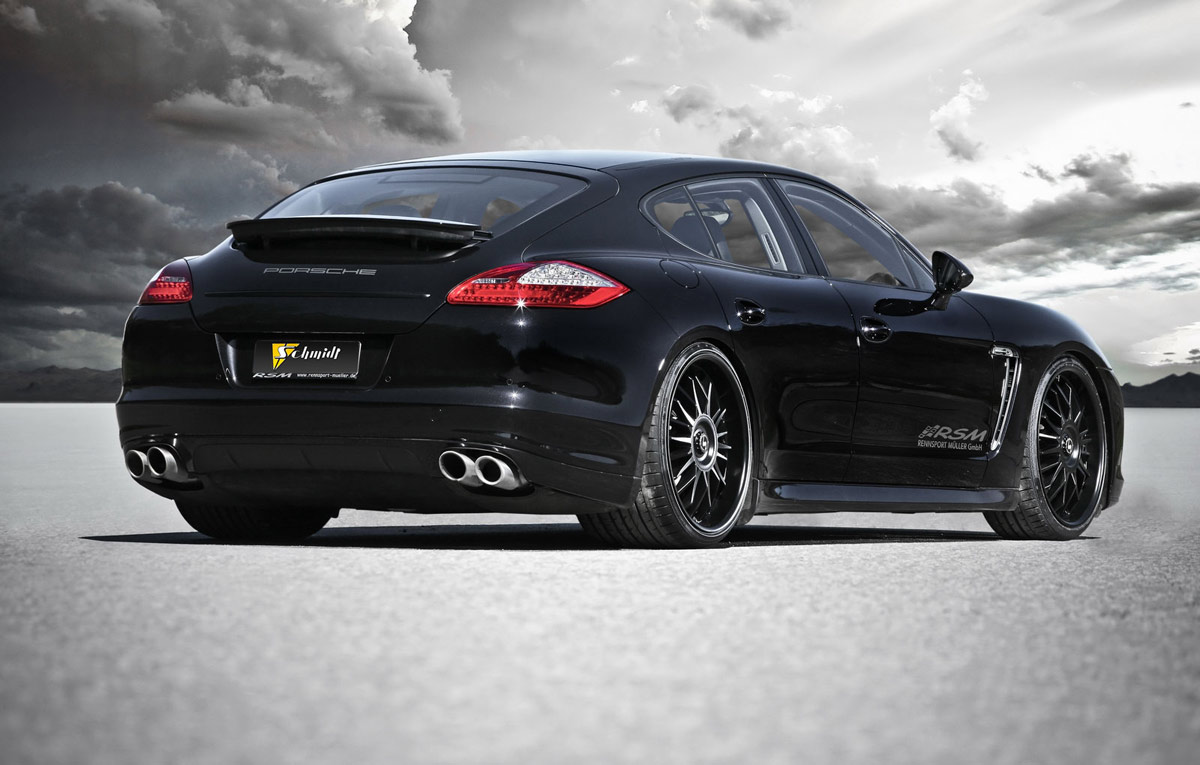 At the exterior, Porsche Panamera 4S received a set of huge 22-inch alloy wheels fitted with 265/30 R22 (front) and 305/25 R22 (rear) tires while inside a new trim and high quality materials are expected. We say "expected" as the tuner claims that the interior improvements are not ready yet.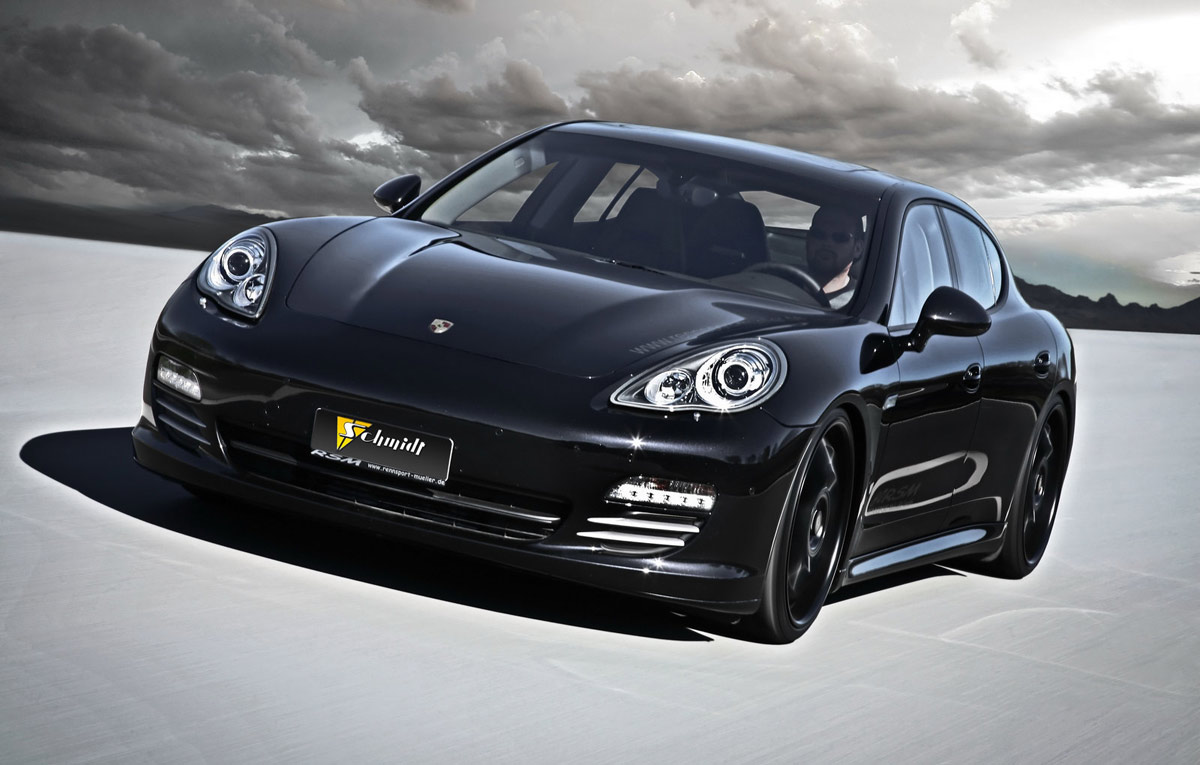 Under the bonnet, Rennsport Muller specialists retuned the ECU unit and replaced the exhaust system in order to squeeze 419 horsepower and 535 Nm of torque from the 4.8-liter V8 propeller.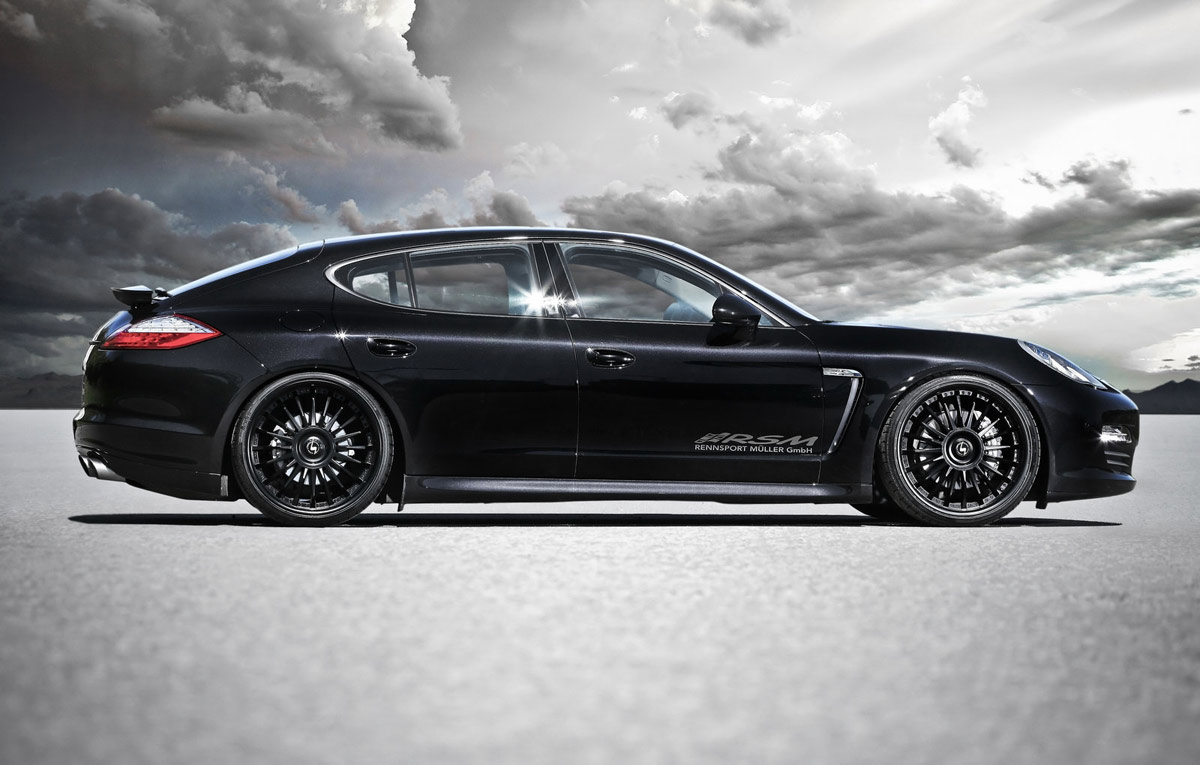 Additional features of the Rennsport Muller Panamera 4S include a new adaptive suspension that manages to lower the ground clearance of the German model by 40 mm. The specialists released no pricing on the new tuning kit.