Here is the sketch of an lithium-ion powered scooter manufactured by Smart, a scooter that comes with an autonomy of 100 km and is scheduled to be revealed at the incoming French Auto Show. This electric scooter would benefit from an integrated airbag, a new feature for an electric scooter, thus, the scooter may receive a positive feedback from customers.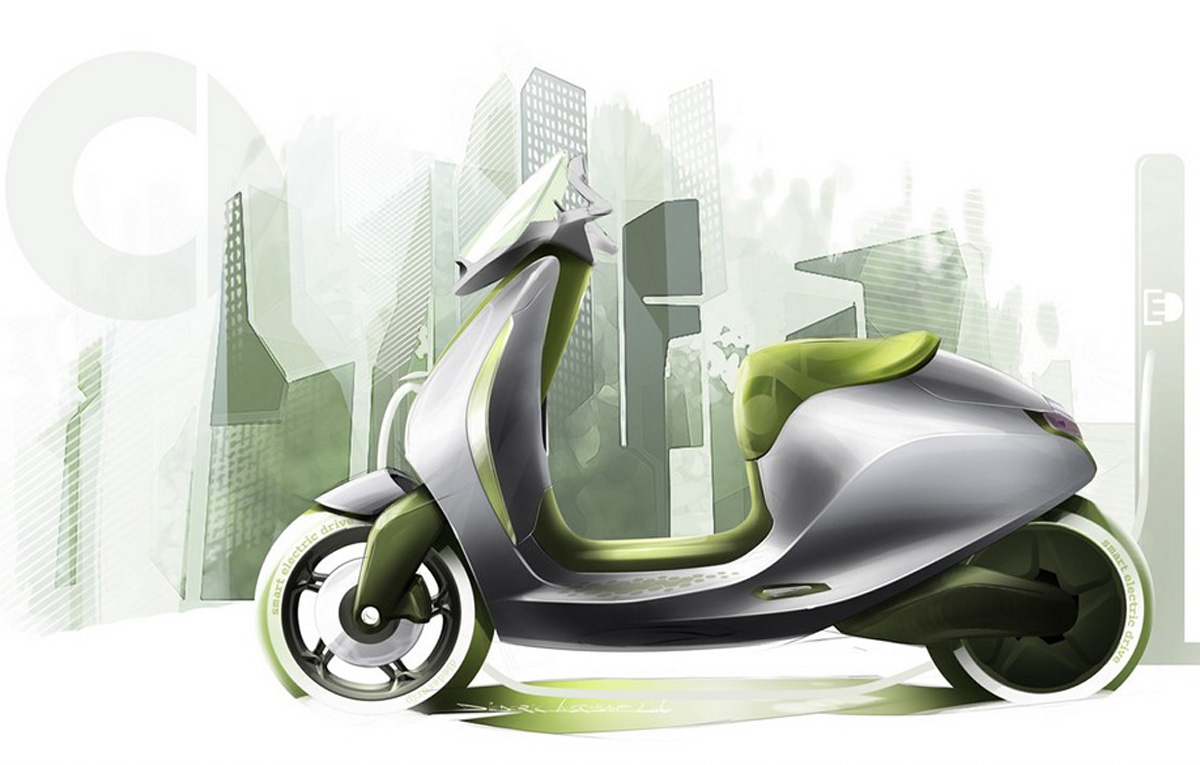 Yes, it may receive but it's not very sure because this sketch prefigures an electric scooter concept that will debut for sure at the Paris Auto Show but we can't claim certainly if this scooter will enter production.

The officials from Smart didn't made any statements regarding the chances for this scooter to enter the series production but the Paris Auto Show probably will reveal more information for the electric scooter developed by Smart. As we told above, the scooter may have a chance to advance from the concept to series version because of the airbag idea.