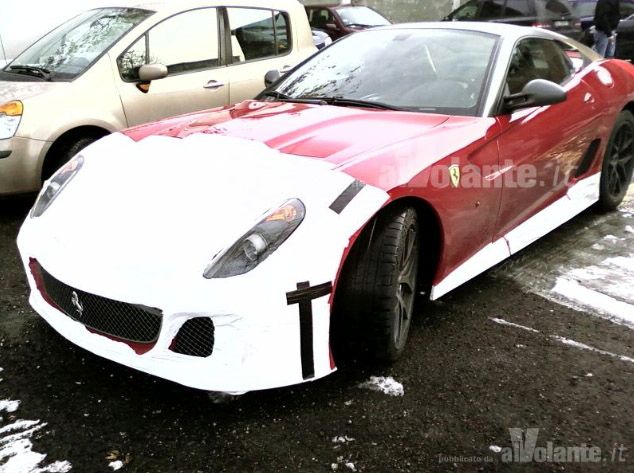 I must say that I'm very surprised to see this Ferrari 599 GTO spied because for me is like seeing a super star naked. As you see, it doesn't really have a camouflage, it looks to have something white on it but it is curved so well that it is like it's not there.
Anyway, I should remember you that according to the 2009 Geneva Auto Show, this Ferrari 599 GTO comes with a 6.0 liter V12 engine which comes from Enzo's motor and it will be able to develop up to 690 horsepower at just 9,000 rotations per minute.
Amazingly but not so amazing if it comes from this auto maker, this Ferrari 599 GTO is able to sprint to 100 kilometers per hour in just 3.2 seconds which is 0.5 faster than Ferrari 599 GTB. Also, this Ferrari 599 GTO can reach a maximum top speed of 350 kilometers per hour.