A world premiere took place at this year's Experimental Aircraft Association's (EEA) AirVenture: the fruit of the labour of two of the most renowned Ford Mustang builders was taken home by one lucky fellow in a charity auction held for the Young Eagles program.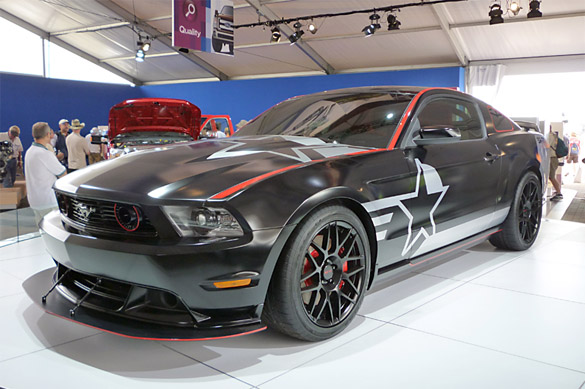 The bid that won the SR-71 Mustang, for which Carroll Shelby and Jack Roush joined hands some time ago was at $375,000. Of course, being a charity auction, it was somehow expected to top a couple thousand dollars, but the final bid was fitting for what was at stake.
The SR-71 Mustang, which by the way bears the initials of the two producers, features a 5-litre V8 engine boosted by a 2.3-litre SuperCharger. Other features include a roll cage, Recaro seats (topped by the signatures of Jack Roush and Carroll Shelby), a customized racing steering wheel, a Roush intake.
An interesting coincidence in the name is also the fact that the SR-71 Blackbird which was built by Lockheed Martin represented the inspiration for the model. The Mustang features the same color pattern as the aircraft. Another coincidence is that the first Mustang rolled out of production when the SR-71 entered the service.