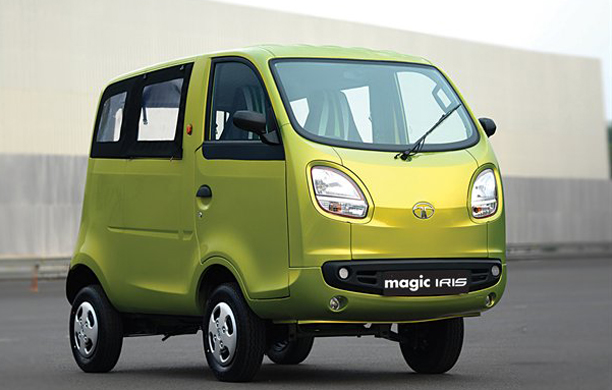 Tata Motors introduced a new low cost model, this is Magic Iris, equipped with a diesel engine of 11 hp and has the capacity to carry five people. Ratan Tata, chairman of Tata Motors, continues the campaign in India launched by Nano model with the future Magic Iris. The model have five seats and is equipped with a diesel engine of 611 cc, water cooled, which delivers 11 hp.
Tata Magic Iris goal is to eliminate motorcycles with sidecars and overloaded motorcycles on the roads in India and to introduce a cheap car on the market for young families who need a means of transport.

Ratan Tata think that Indian people haven't to travel on overloaded motorcycles, which is why he developed Nano model. Unlike the Nano, Tata Magic Iris is exclusively for the Indian market. Among its advantages, we can mention the added safety offered against a motorcycle with three wheels, and also the additional load capacity.