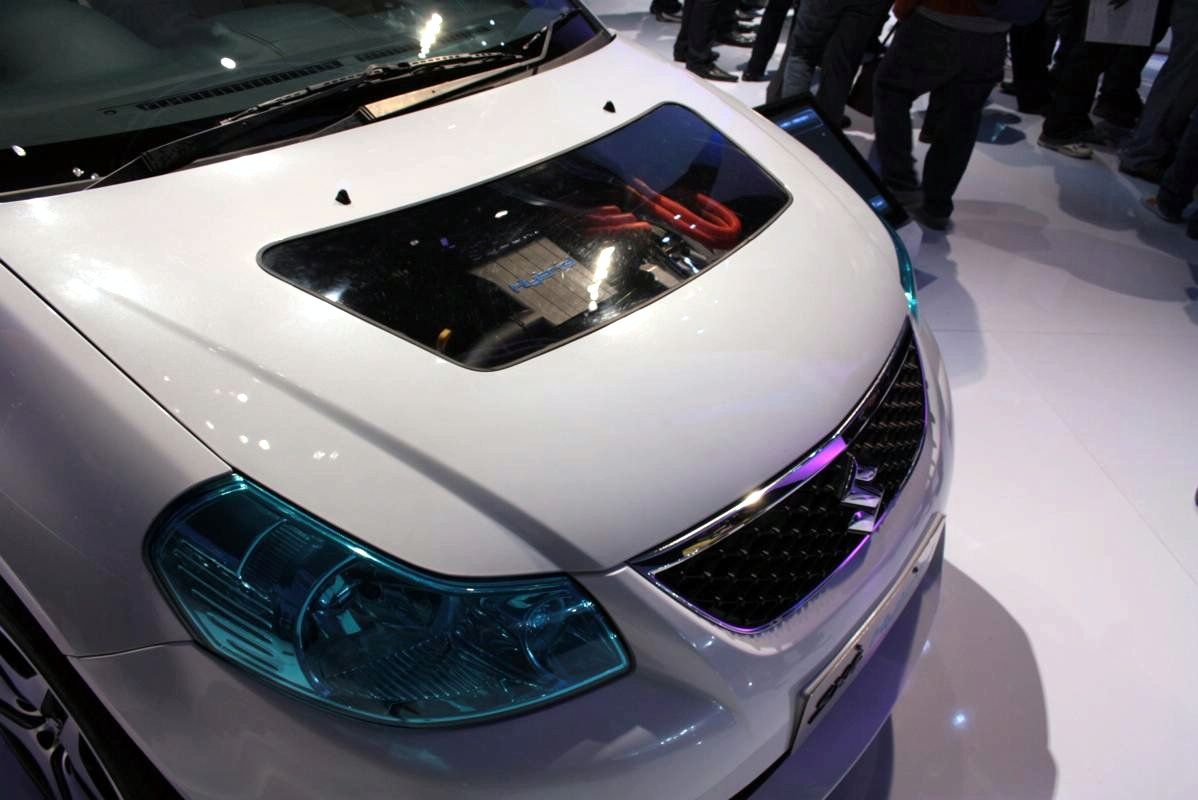 I have to tell you from the beginning that this Suzuki SX4 Hybrid is one of those concepts that are "forced" to be cool talking about the design but also about the engine from this car. Anyway, it is still a cool car (of course, because it is forced) and I will tell you why.
The design looks pretty futuristic which makes me to like this car. Anyway, there are no doubts that this car is made to be driven in the city because it can also be driven on short distances only by the electric engine and you can also combine the hybrid system with the 1.2 liter petrol engine.
Anyway, this Suzuki SX4 Hybrid is still a sedan as you can see so you may also drive the Suzuki SX4 Hybrid out from you city but not on long distances I think, definitely not to travel to other countries.