The 2011 Jaguar XJ is definitely part of the British company's revival, the raising back to the top after an immense amount of financial trouble.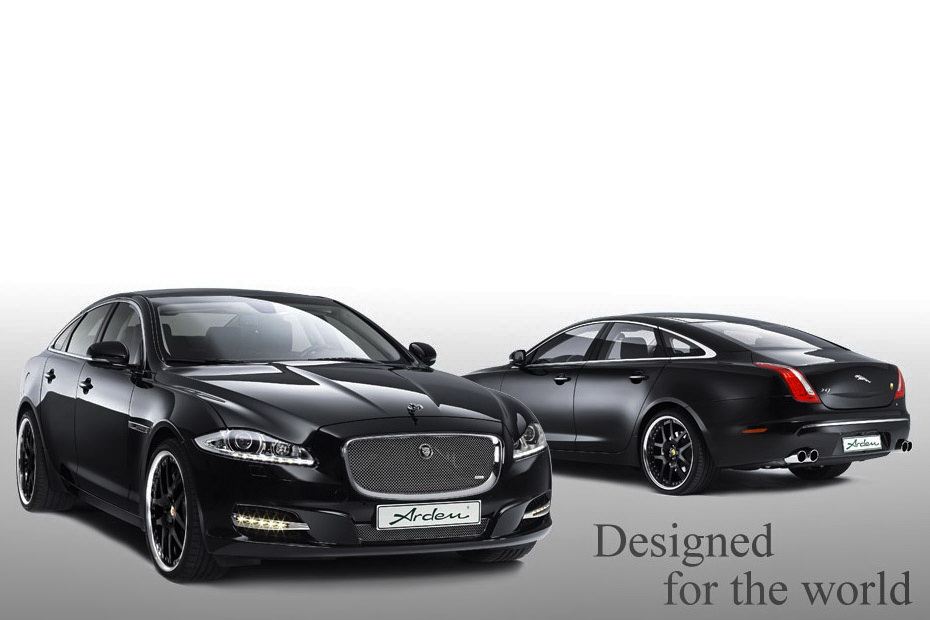 With such a hurdle to overcome, the path chosen by Jaguar in terms of design has surfaced to a world of uncertainty. The looks of the new Jaguar XJ are pretty much a case of love or hate.

And that's a good thing, because controversy often surrounds some of the best cars out there.
But even if you do like it, you may want to distinguish your "Jaaaag" XJ from somebody else's so you may be interested in tuning it up a bit. Naturally, since this is a Jaguar you can't add spoilers and wings to it.
You'll need the help of a bespoke custom car creator. Enter the Germans at Arden tuning. Ardens have been working with Jaguars, Minis and Land Rovers ever since they started and they have been doing a good job.
I guess the same applies for this creation. The Arden tuned 2011 Jaguar XJ has changes so subtle that in some colors they are nearly unnoticeable. There's a very nice body kit, a new mesh radiator grille that's made out of stainless steel. LEDs now reside in the fog lights as well and a set of 21 inch alloy wheels which do draw some attention.
The interior gets a few changes as well, most of them are also unnoticeable, for example the 2011 Jaguar XJ can be specified by Ardens with a whole host of options including several varieties of Connolly Leather or Alcantara. Then there what I hope most people won't pick, stuff like carbon fiber trim pieces. If you go for chrome it's ok, wood is a bit sketchy.
Quite an interesting package I'd say, and if you know what you want, you'll only improve your car. If you don't you'll most likely ruin the Jag in which chase everything sticks to the love or hate philosophy.