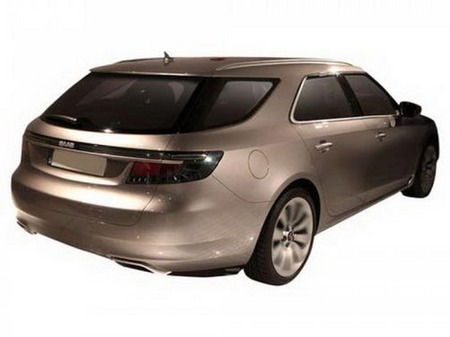 It seems like the new Saab 9-5 will also have a break version, and this is not just a rumor anymore thanks to the first spy photo with the new Saab 9-5 Sport Combi. It's a good thing that the new Saab 9-5 will appear because it has an ensured future, there are many peoples who seek more space for their luggage.
Normally they planned to release this Saab 9-5 Sport Combi this year, the premiere being expected at Paris Auto Show 2010, but not always the things turn out like you're planning. The car comes with a sport character but the details about dimensions and capacity are not known at this point. But there are some slim chances to surpass from the luggage capacity point of view, the record-holder Mercedes E T-Modell Class.
From the motorization point of view, this Saab 9-5 Sport Combi comes with some pretty impressive engines. It's about a turbo V6 engine at 2.8 liters developing 300 horsepower, a turbo 2.0 liter at 220 horsepower and a 1.6 turbo at 180 horsepower. Also there will be a diesel at 2.0 liter of 160 horsepower.