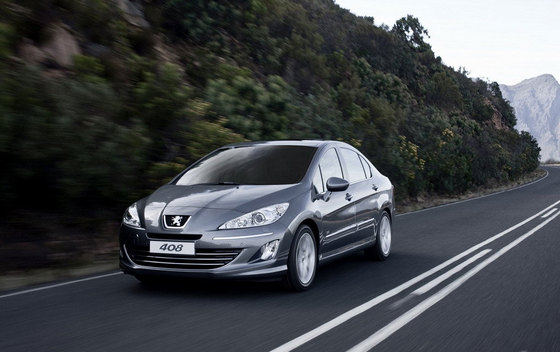 When you hear about Peugeot 408 you will automatically think that this model is the next after Peugeot 407, but you can't be more wrong. Actually the Peugeot 408 from this year is the descendant of the Peugeot 307 Sedan sold in emerging countries. The design is very usual for a Peugeot, with good aerodynamics and when you first watch it inspires comfort and quality.
You might say that this model is just a 308 with trunk, but at a closer look you will see that it has a lot more potential. Talking about the sizes, this Peugeot 408 is not small at all, measuring 4.68 meters length, 1.81 meters width, 1.52 high and the wheelbase having 2.71 meters.

Peugeot 408 comes equipped with 6 airbags, ABS, ESP, cruise control, and 17 inch alloy wheels. The range of engines is still pretty tight announcing with only two engines, an 1.6 on gasoline having 106 horsepower and a 2.0 one also on gasoline having the capacity of 147 horsepower. This model is in the first place dedicated to Chinese peoples and to Latin America because was made in Argentina.