MTM is a German tuning company that specializes in products of the VW Group and the latest thing they got round to doing is giving the Audi R8 supercar a few changes here and there.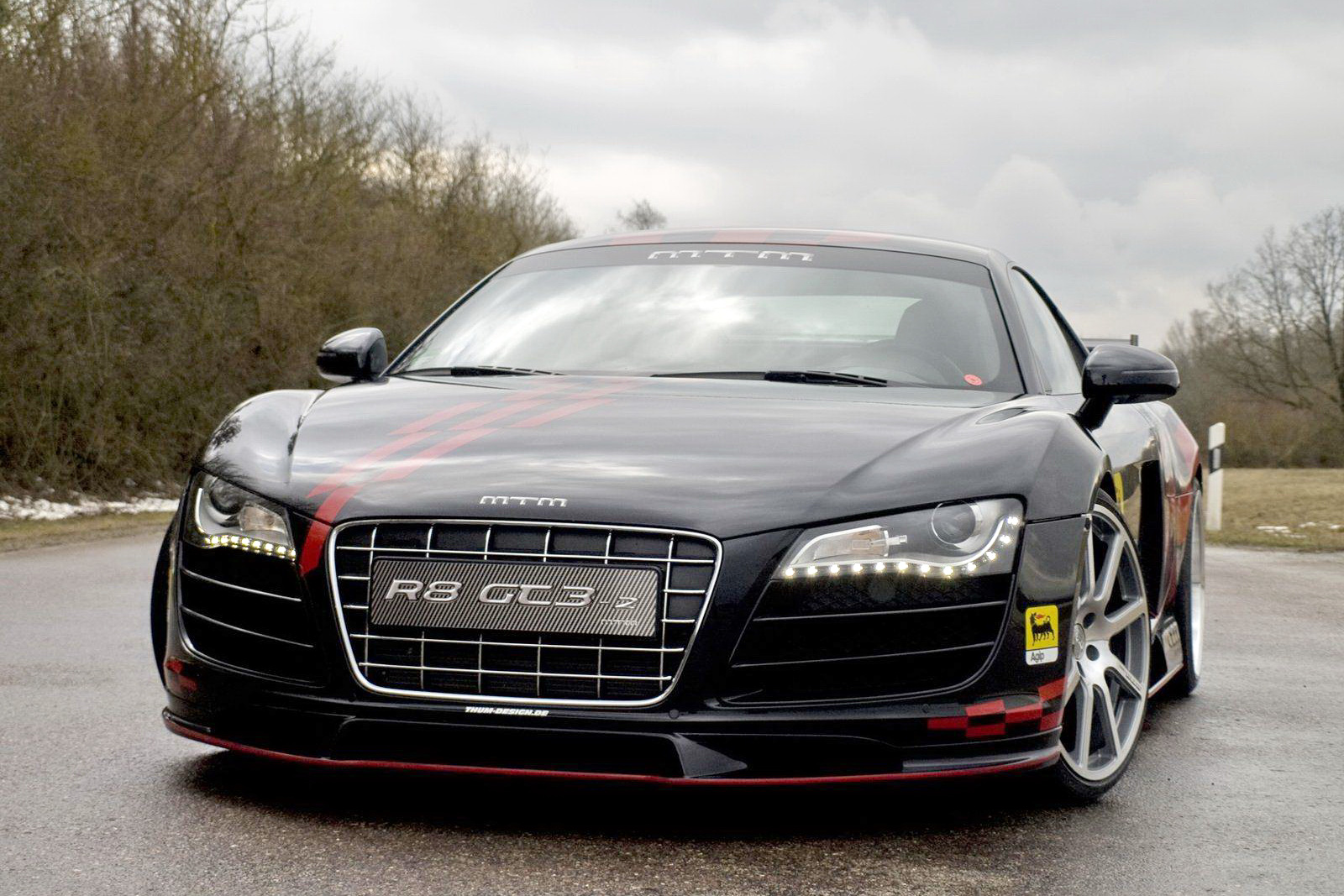 Actually quite a few changes everywhere as the engine now features forced induction so the supercharged 4.2 liter FSI V8 now produces 560 horsepower and 428 lb-feet of torque. The extra power would be handled nicely by the R8's superb four wheel drive system but MTM decided to call this car the R8 GT3-2 and what comes after the GT3 part is probably most important: this car is now rear wheel drive only.
This hasn't put them off from testing the performance properly as the Audi R8 GT3-2 will reach a top speed of 197 mph after getting a 0-62 time of 3.9 seconds. The engine and its new power isn't the only thing helping this MTM creation get these figures.
Part of the cars makeover is a new suspension that is fully adjustable and has been preset by MTM to go perfectly with the 20 inch wheels needed to house the 380 mm discs. Aerodynamics is always important when talking about high performance cars so this new MTM Audi R8 got a new carbon fiber front spoiler, some side skirts and a new rear wing.
Another key thing about the MTM Audi R8 GT3-2 is that you don't have to buy another R8 just to get this sort of performance and rear wheel drive "insanity" because MTM will simply give your old R8 this sort of treatment, no problem at all.