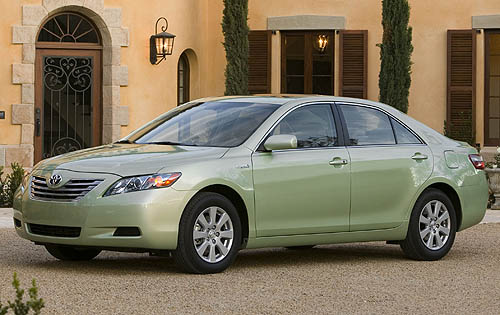 With the L.A. Auto Show just getting finished, we can start talking about a few vehicles which were presented in detail.
The Toyota CNG Camry Hybrid Concept was presented by the Japanese producer as a very environmentally-friendly vehicle. The engine runs on compressed natural gas and its owner won't have to worry about polluting the air anymore. At this point, the Toyota CNG Camry Hybrid Concept is just an idea, but depending on the future reaction of the market, it might be created soon. Unlike most hybrids, it runs on 19 inch wheels, something which shouldn't be neglected if you are thinking about the design.
If you fill the Toyota CNG Camry Hybrid Concept with the equivalent of 8 gallons, you will probably be able to drive for 250 miles.