The Alfa Romeo Giulietta has been around for a while now yet tuning for it hasn't been what you'd call revolutionary.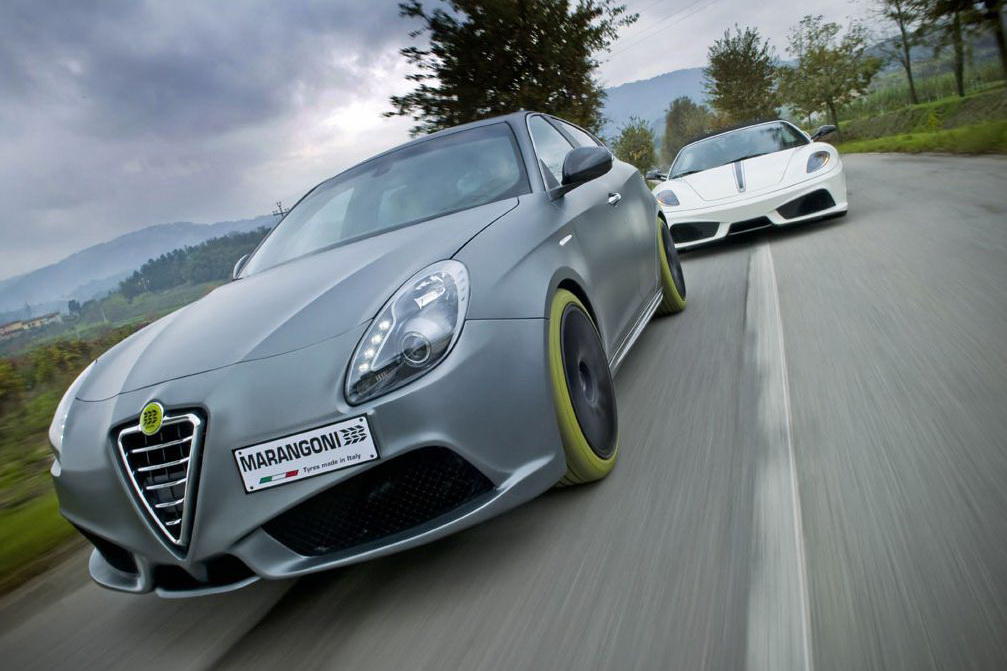 Until now, as things are about to change because Maragoni and TRC Italia have big plans for the beautiful Italian saloon.

Maragoni is a tire manufacturer that's about to launch a series of new products with a difference. In order to launch the new tires with a bang, they got together with TRC Italia which is a tuning company based in the same country it has in it's name.
The new creation of the two companies is based on the same saloon I spoke of earlier and is now named the Alfa Romeo Giulietta G430 iMove.
Apart from the ridiculously long branding, the Giulietta gets a series of modifications that bring the total horsepower figure up to 286 thanks to a new bearing-mounted turbocharger.
The aero kit we see on the Alfa Romeo Giulietta is inspired slightly by the Ferrari F430 (as the front bumper gives it away) and it looks pretty interesting.
All of this is nice, but the whole point of this tuned up Giulietta is showcasing the new tires made by Maragoni. The new tires are 235/35 R19 in size and are set up for as little rolling resistance as possible thus giving you the best fuel economy you can get.
The party piece however is the construction that has these tires imbued with a green fluorescent pigment. This means that the tires can glow in the dark.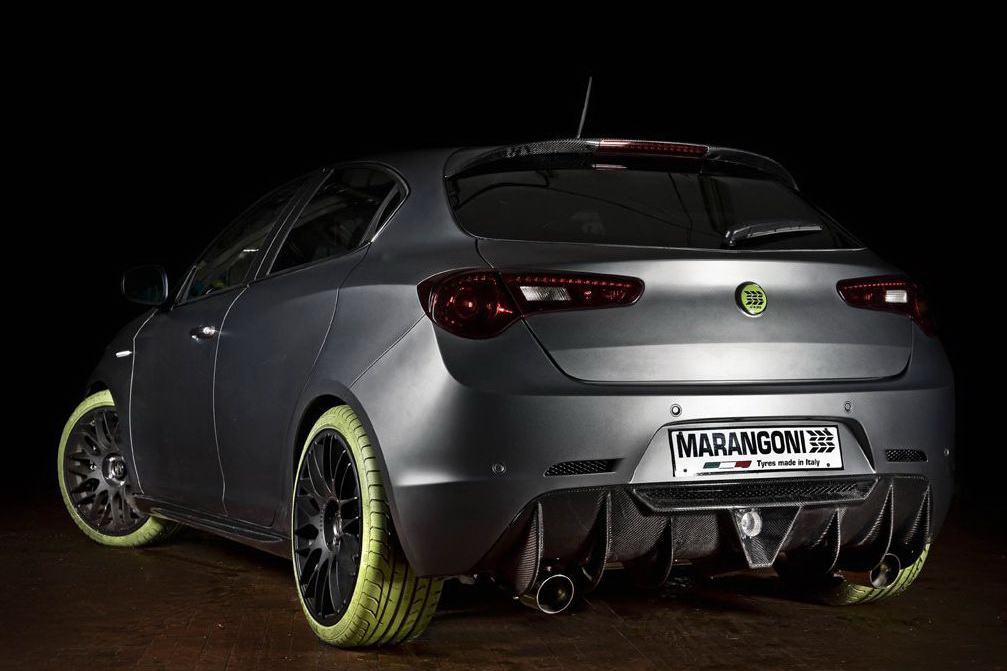 Plus, the green color you see during the day isn't exactly the average day to day thing is it now?