The German tuners at MKB developed a performance kit for the Stuttgart model SL65 Black Series. The tuners managed to obtain a total amount of 1015 horsepower and 1.300 Nm, comparing to the standar amount of 670 horsepower. The 6.0-liter V12 bi-turbo engine was modified to develop 1015 hp at 5.700 rpm.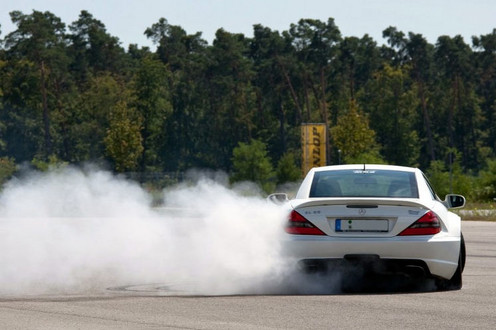 Great power needs more safety, thus, the Germans mounted better rims and tires, a more performant braking system capable to stop safely the supercar. The price for this kit exceeds 150.000 euro, but I think it's worth considering that 3.6 seconds are enough for the MKB SL65 Black Series to reach 100 km/h.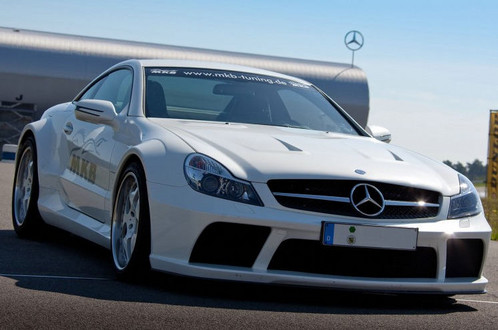 The German tuner announced also that you need to wait at least three months for the tuning kit to be ready for you model. Here we got a video with the 1015 hp / 1.300 Nm MKB SL65 Black Series in a drag race on the circuit, showing us the performance that stands out behind any figures.