The small SUV segment now has another Top Safety Pick member in the form of the 2011 KIA Sportage. Thanks to the award from the Insurance Institute for Highway Safety, KIA now has four models that have been chosen as a Top Safety Pick by the IIHS.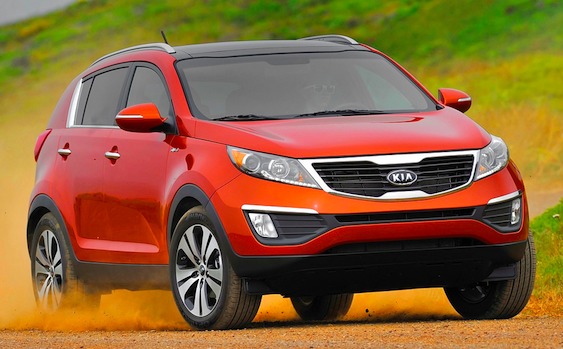 Featuring a 2.4-litre 4-cylinder engine sporting 176 hp (270 hp for the 2-litre turbo version), the 2011 KIA Sportage embodies performance and low fuel costs (22 mpg in the city and 31 on the highway), all with a starting price tag of $18,295.
But apart from good looks, performance and fuel economy, the 2011 KIA Sportage features many passenger security features in order to protect them from crashes. After all, how could a vehicle pass the IIHS's crash tests to the front, rear, to the side and also the roof test (rollover protection) with a "Good" rating if it didn't focus on passenger safety? So a big thumbs up for the new 2011 KIA Sportage and let's hope that they will add further models to the Top Safety Pick line and who knows, maybe keep a tradition going.