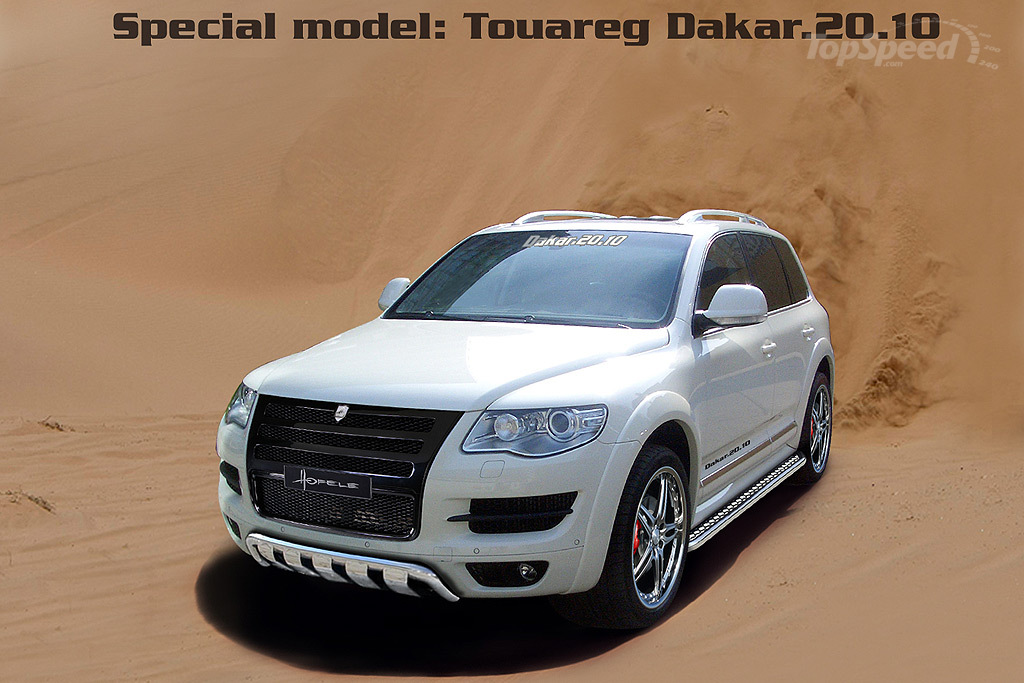 This is a really cool tuning and I don't know if you realized this yet but I really like the tunings for SUVs and by saying that I like them, I mean that I'm kind of a fan because rarely I see such a tuned car and when I do, I get so happy.
Anyway, this time we talk only about esthetic tuning and not about those tunings that are able to see but are able to feel (the boosted engines which are lovely). This VW Touareg doesn't have such a boosted engine under the hood but it still sounds pretty good.
The tuned car is named Volkswagen Touareg Dakar.20.10 so if the design looks acceptable of good, I can't say at all about the name of this concept because it has no sense. Anyway, I invite you to watch the photo from above that we have with the Volkswagen Touareg Dakar.20.10.