The prestigious Villa D'Este Concours d'Elegance motor show on April 25 is a very eagerly anticipated contest for most car enthusiasts.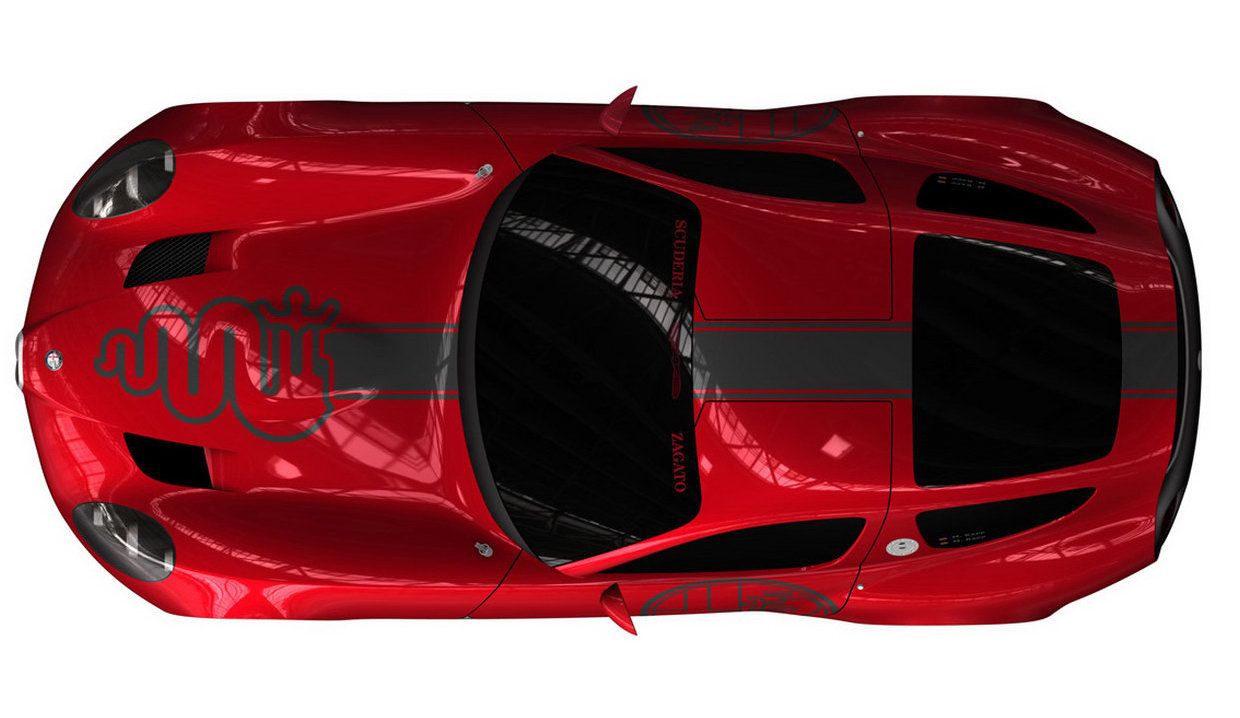 My personal reason for this year's event will be the unveiling of the Alfa Romeo TZ3 Corsa.
This amazing looking Italian mix of passion and engineering is sampling the gene pool of the likes of cars from Scuderia Ferrari of 20's and 30's, Alfa Corse of 40's and 50's, Autodelta of 60's and 70's and even the Scuderia Zagato of 80's and 90's as coachbuilder Zagato designed it's masterpiece.
Beyond the amazing looking body (and the emblem decals aren't bad either) this car has a properly modern configuration: a mono shell carbon fiber tubular chassis is coupled with a tubular frame and the body is made out of weight saving aluminium. All of these will be lugged around by a V8 engine, most likely one out of an Alfa Romeo 8C Competizione special.
What's even more important about this car is that it isn't going to be just a coachbuilder showing of what design possibilities it has like other past creations of Zagato but actually this car will be a racer and it has been commissioned by an unnamed enthusiast from Germany.