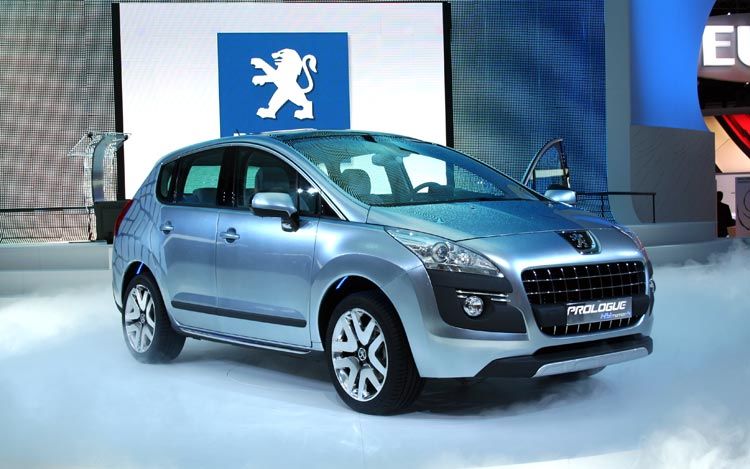 The Peugeot PROLOGUE is a brand new hybrid car presented at the 2008 edition of Paris Auto Show. It uses a normal internal-combustion engine combined with an electric unit and together they will produce 200hp.
The electric motor will drive the front wheels and the internal combustion engine, which is a 2.0 liters HDI FAP, will drive the rear wheels. Peugeot calls this new type of technology HYmotion4 hybrid system. The important thing about this vehicle is that it emits only 0.4 grams of CO2 per kilometer when the normal engine is running and none at all when it uses only the electric power.

As all new Peugeots, this model has an impressive design and this new kind of hybrid system, developed by the french engineers is used as a technology exercise for the future models from Peugeot.