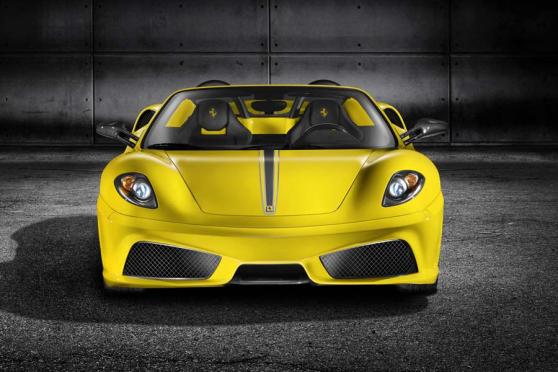 Ferrari Scuderia Spider 16M was unveiled in Mugello, Italy, to celebrate 16th F1 constructor's title. The production will be low for this car and Ferrari will produce just 499 unique Scuderia Spider 16M cars.
Ferrari Scuderia Spider 16M will has a weight of 1340kg, 80kg lighter than the Ferrari F430 Spider and comes with an 510hp V8 engine naturally aspired. The car has a great 0-100kph sprint of 3,7s and a top speed of 315kph. Also, Scuderia comes with a torque of 470 Nm at 5250rpm and a maximum engine speed of 8640rpm.

This beatiful car will be equipped with 6-speed plus Reverse F1 gearbox, a dry dual clutch, an Electronic differential E-diff + F1-Trac, Oil gearbox lubrication with oil/water heat exchanger.