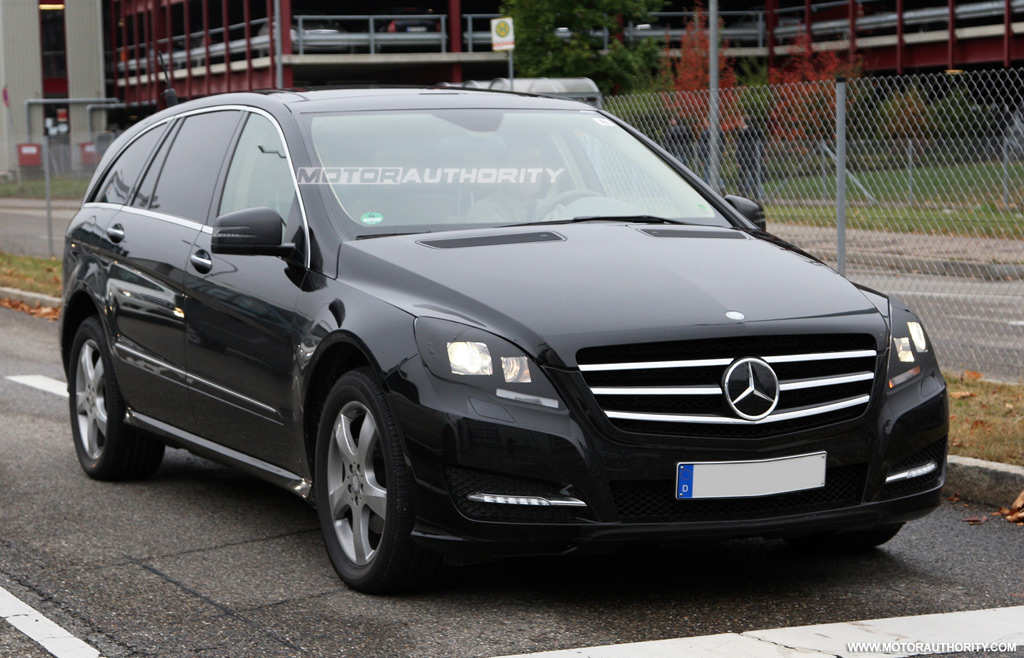 Yesterday were posted some new spy photos with the facelift of Mercedes R-Class that is about to come in 2010. Even if Mercedes R-Class didn't have succes at all until now so they are keep working on it with the hope that it will have success some day. We are lucky to see this model almost with no camouflage because in the latest spy pictures with a mercedes the car was overly camouflaged.
The first time when the public ssaw a Mercedes R-Class was in 2005  at a New York Auto Show. The last facelift of a Mercedes R-Class excluding this one, was made in 2007 and you can find pictures very esy on th internet with it.
I think that they will never have success with this 2010 Mercedes Benz R-Class and not because I don't like it but because almost no one likes Mercedes Benz R-Class. Anyway, I hope they will have success somewhen.