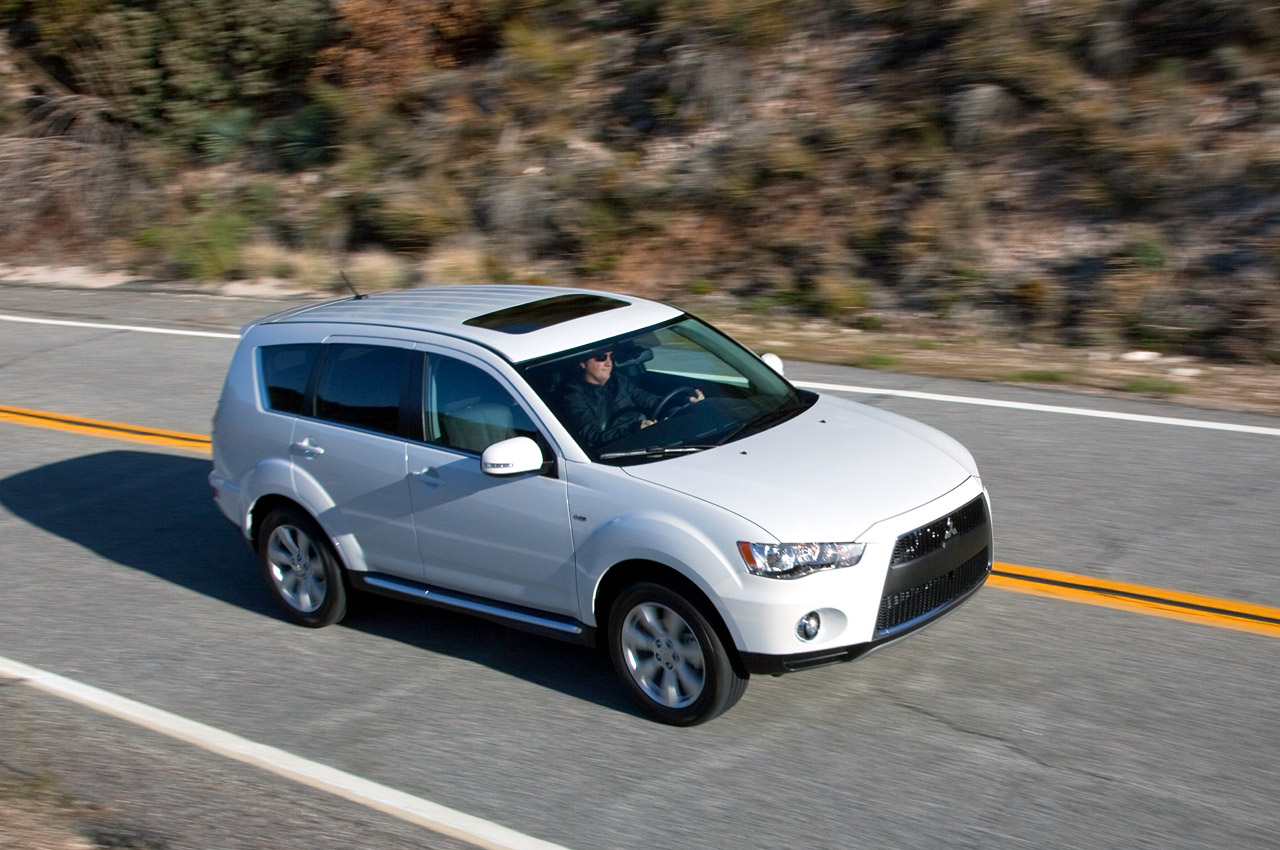 This is the latest SUV from Mitsubishi and I have to tell you that it looks pretty much the same as the latest Mitsubishi SUV Concept. On the internet you can find every detail about 2010 Mitsubishi Outlander GT but here I will put only the most important of them.
2010 Mitsubishi Outlander GT comes with a 3.0 liter V6 engine that can produce with 10 horsepower more than the 2010's version, meaning that now it will develop 230 horsepower at 6,250 RPM and a torque of 204 lb-ft at 4,000 RPM. It also comes with a six speed automatic gearbox transmission.
In the US will be available probably at the price of $29,250 wich is not very high from what I think. I have to tell you that I find this SUV very useful and with pretty high performances. A very cool feature that comes on 2010 Mitsubishi Outlander GT is that there is a third row seating. I would love to have such a car to be able to carry much more people in it.