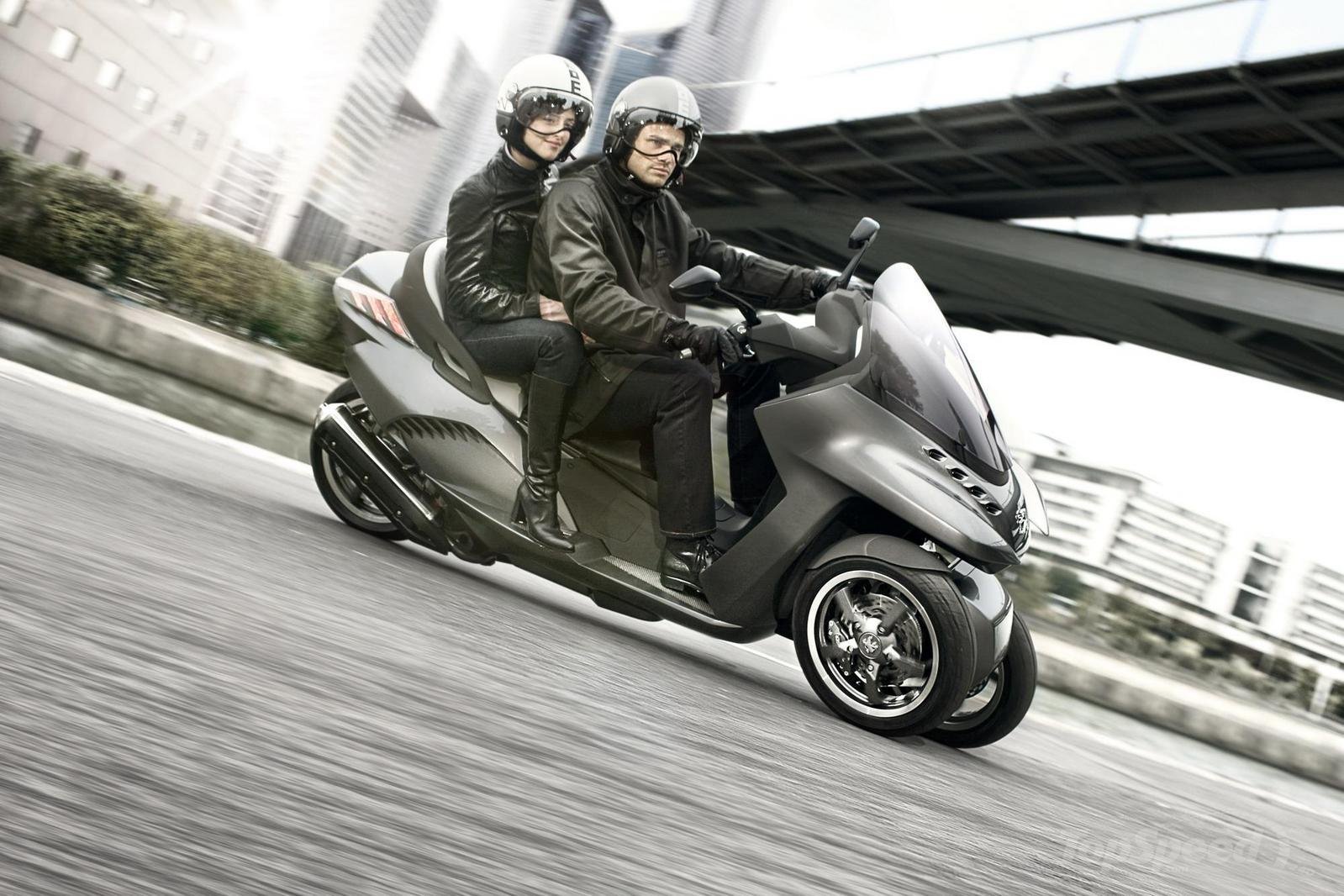 After seeing this concept, I drew a conclusion: Peugeot is making the funniest but also the most useful concepts. If you want to see more concepts from Peugeot, simply type the keywords "peugeot concept" in the search box and you will find the articles that we wrote about these concepts.
2010 Peugeot HYbrid3 Evolution Concept has a consumption of 2.0 liters per 100 kilometers and the emissions of CO2 are 48 g per kilometer. Even if it's a hybrid, it can still reach a very high top speed: 150 kilometers per hour. We also know that it can accelerate from 0 to 50 kilometers per hour in less than 5 seconds wich is very great thing for such a hybrid vehicle.
When I first saw the 2010 Peugeot HYbrid3 Evolution Concept, I saw a motorcycle, than an ATV and then a scooter, so I drew the conclusion that at the base of this concept, are all of the previous mentioned vehicles.