Part of the beauty of being online is the fact that news get to you so fast you're already bored of the information by the time it hits the print or other sorts of media.
One such clear example would be seen in the sudden reveal, or leakage of the 2012 BMW 1 Series which was supposed to be first seen at the Frankfurt Motor Show.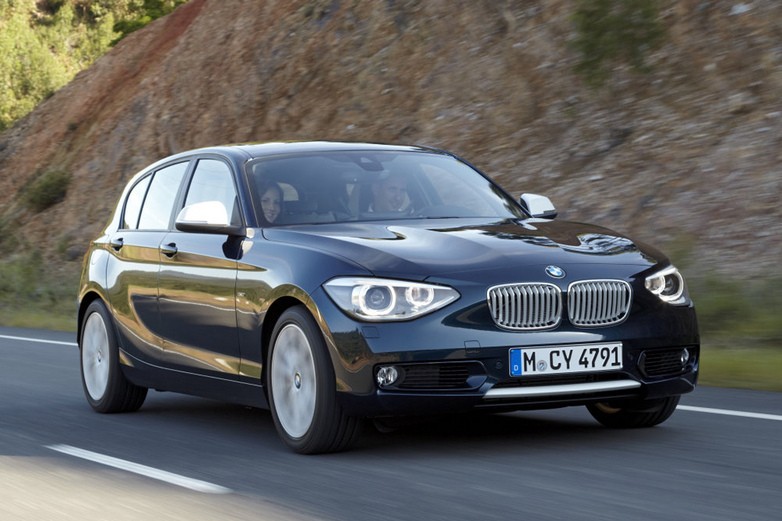 First impressions on the appearance aren't truly impressive, but then again the previous version of the BMW 1 Series wasn't exactly modelling material either.

The new interior does look however like a much needed improvement and what is underneath the 2012 BMW 1 Series is now that little bit more impressive than what you used to get.
Still powered by a range of four and six cylinder engines and driven by rear wheel drive a major significance will be seen in the linkage between these two.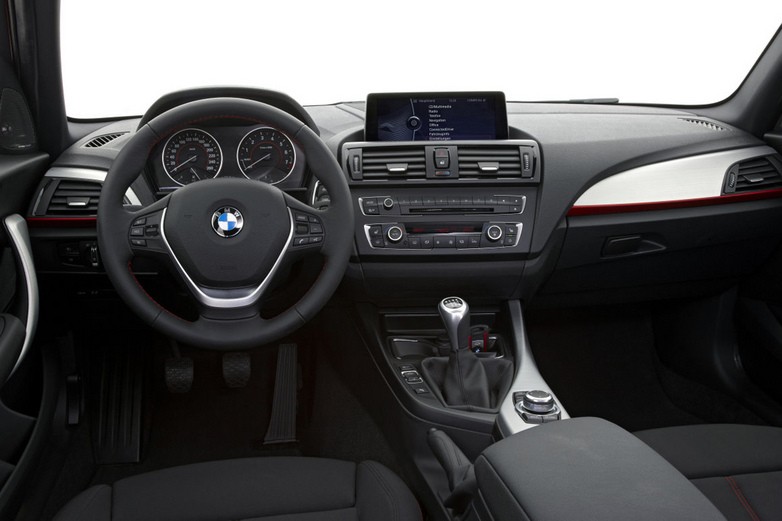 For 2012 the future BMW 1 Series owner will have his choice between a six speed manual gearbox and the very capable eight speed automatic transmission we've seen in more up-class models from Bavaria.
Sure, we're also told the Efficient Dynamics nameplate will appear within the 2012 BMW 1 Series via a Start/Stop system and even regenerative braking but the interesting bits area always under the hood.
That very interesting compartment will hold a completely new engine for the 116i and the 118i. Both versions will be powered by a very new 1.6 liter turbocharged gasoline engine in two different tunes which develop 136 or 170 horsepower.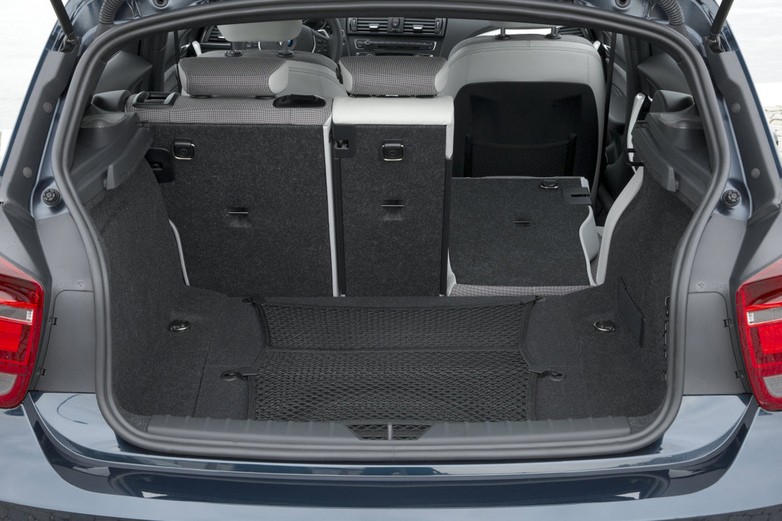 If your preference lays on the fuel of Satan, the 2012 BMW 1 Series has a 2.0 liter diesel engine which can offer 116, 143 or 184 horsepower while keeping the fuel economy figures to new levels.
So far, it seems like every aspect of the BMW 1 Series was improved for 2012 with the only issue remaining complicated being the interior accommodations.
Actually, even that aspect was treated to because the new platform on which the BMW 1 Series rides on is 3.3 inch longer platform and that means the new length of the vehicle is 170 inches long.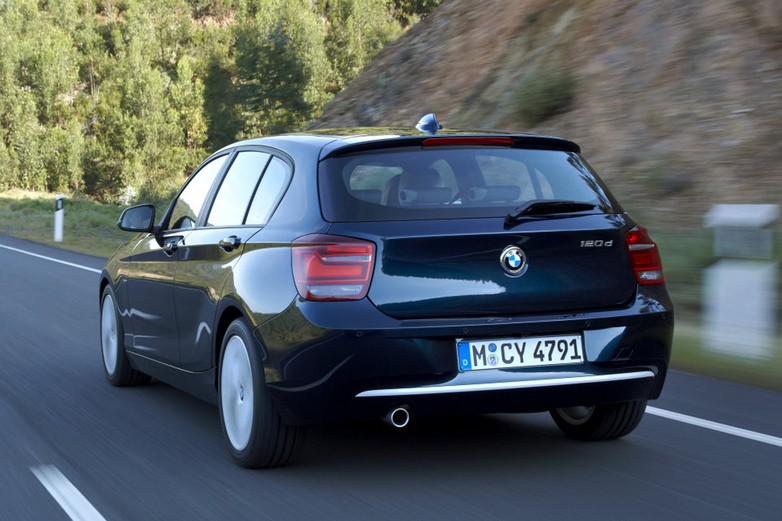 It may not sound like a lot but this very small detail makes a very big difference as there are now 360 liters of luggage capacity, 30 more than before which is the space needed for a reasonably large suitcase.
Another 2 inches of rear leg room make all the difference in the world so in actuality, from being a bit of a joke with a BMW logo on the back into a pretty interesting option for a small hatchback.
Source: Worldcarfans