When it comes to fuel economy upgrades in Europe, BMW is pretty much at the top of the crowd when it comes to diesel offerings but in Japan things are different.
The ongoing Tokyo Motor Show is the place where the 2012 BMW ActiveHybrid 5 Series was unveiled so that the Bavarians can showcase fuel economy levels they can manage.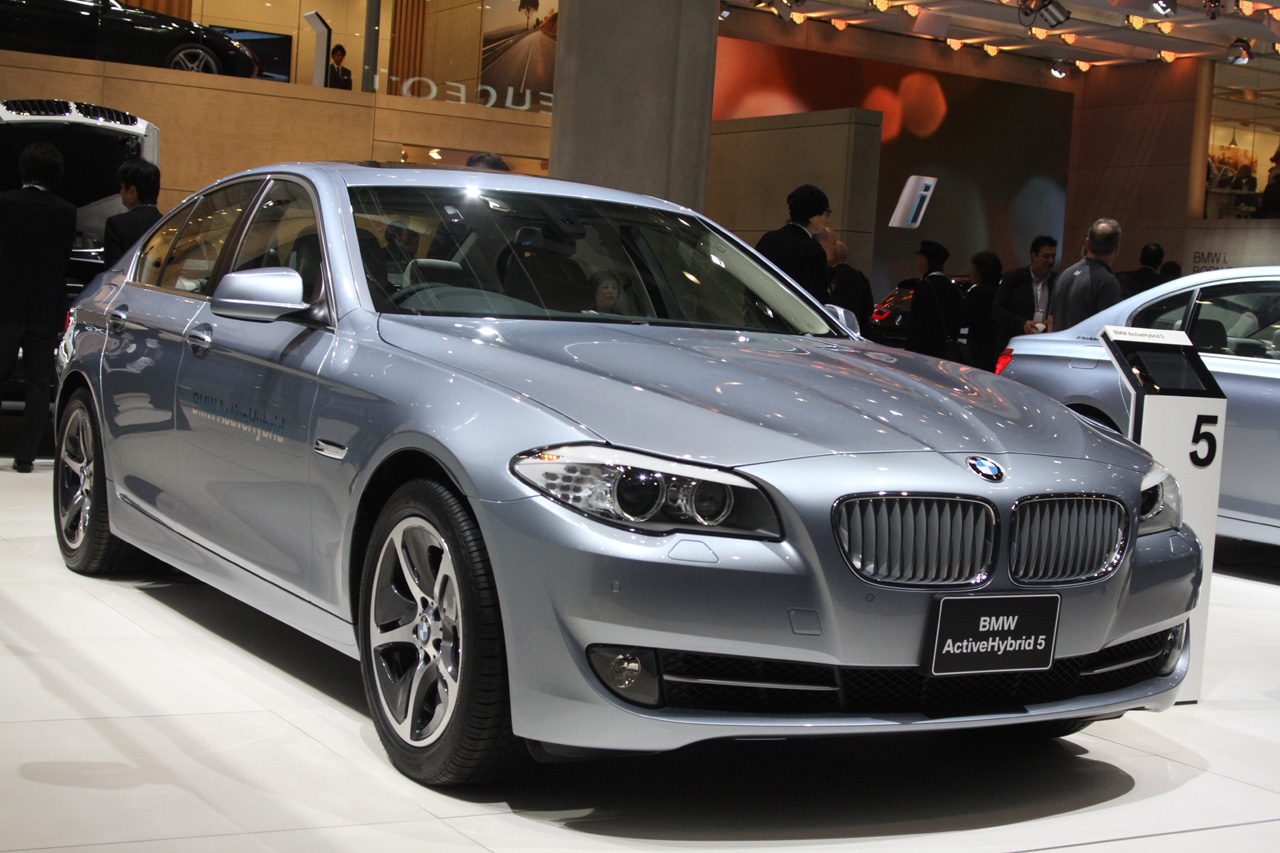 Thanks to some clever upgrades and technology the F10 BMW 5 Series ActiveHybrid can manage an average fuel efficiency of 44 mpg imperial or 36.7 U.S. with the CO2 emissions down to as low as 149 g/km.

The figures are pretty impressive for the green folk but wait till you get to the point where the engine has enough power to excite even the drifters of Japan.
A hybrid powertrain is composed of the company's award winning turbocharged 3.0 liter inline six cylinder engine that pushes out 302 horsepower and a 55 horsepower electric motor.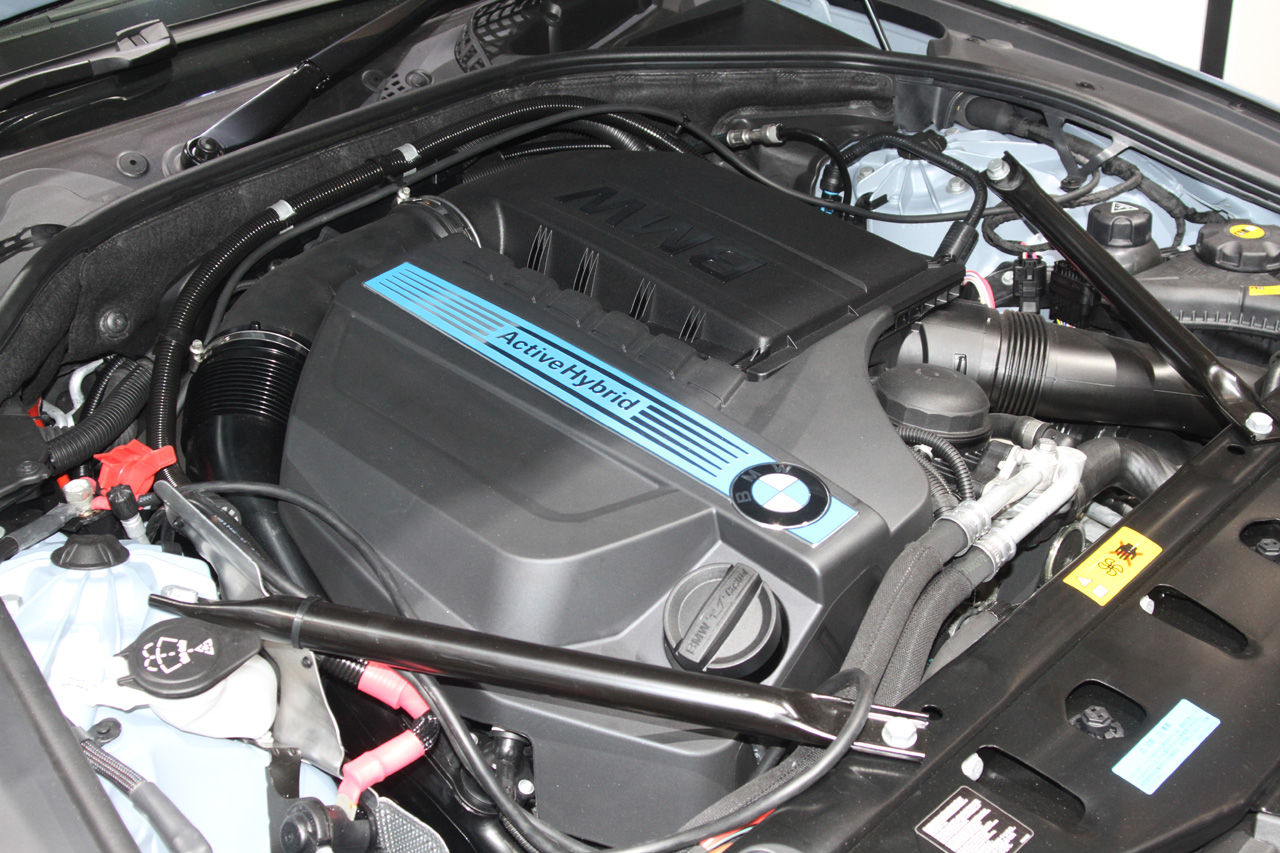 The lithium ion battery should cover an electric only range of just a few miles, but when working together, the ensemble will put 335 horsepower at your disposal.
An eight speed automatic gearbox is the final major piece in the fuel economy jigsaw of the 2012 BMW ActiveHybrid 5 Series.
When it comes to the details there's a lot more to cover, as just about every little detail on the aerodynamic side of the hybrid 5 Series has been smoothed out and tweaked.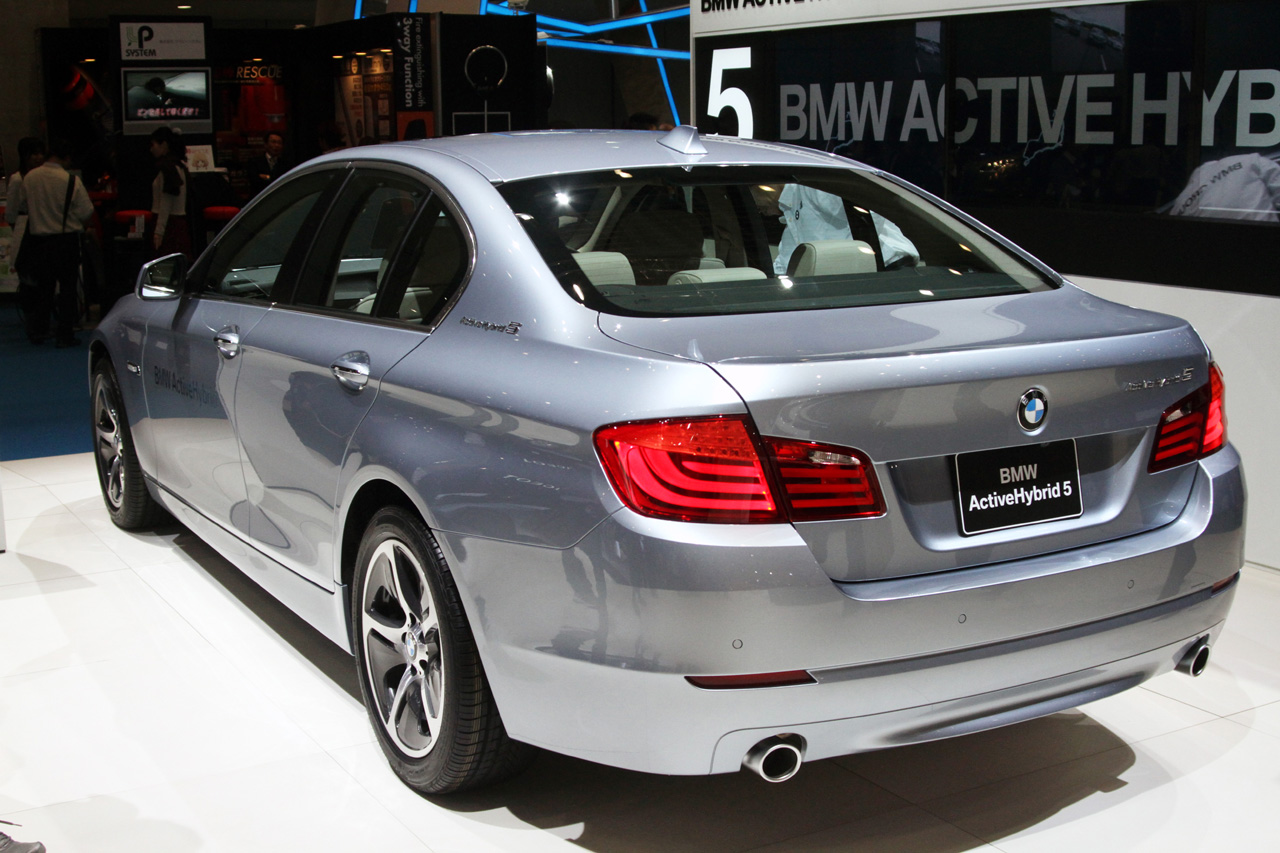 The most easily observable detail about the 2012 BMW ActiveHybrid 5 Series is the new set of streamlined alloy wheels.