Here are some spy shots with the convertible version of the current Jaguar XK, expected to debut somewhere next year. Actually, we talk about a facelifted version of the British model, which most probably will carry over the existing engines in the range.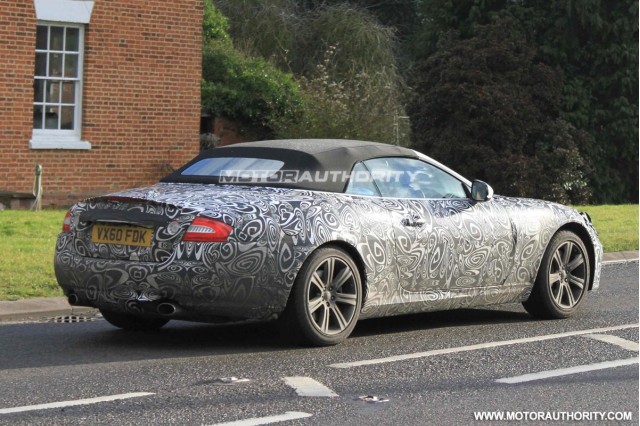 However, firstly, the new Jaguar XK convertible facelift will be fitted with the V8 naturally aspirated 5.0-liter unit able to develop 380 horsepower and 515 Nm of torque. However, we expect to see no new engines under the bonnet but just improved versions of the current range.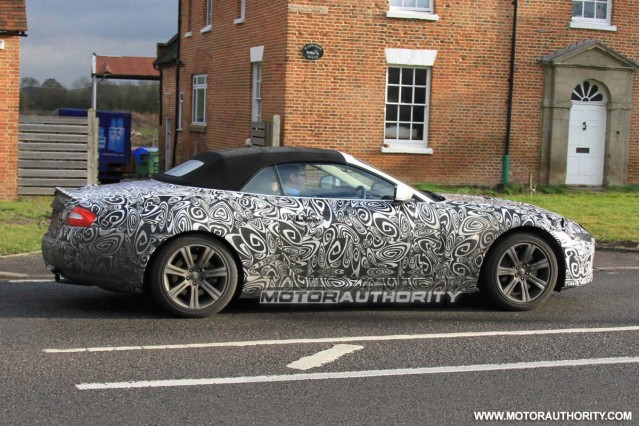 Unfortunately, the British model features a thick layer of camouflage which makes a bit difficult to see the new exterior feaures. However the camouflage is not able to hide few obvious exterior changes such as the shape of the revised bumpers and optical blocks. Thanks to these spy photos we can see that the facelift version of Jaguar XK convertible features a black soft top roof.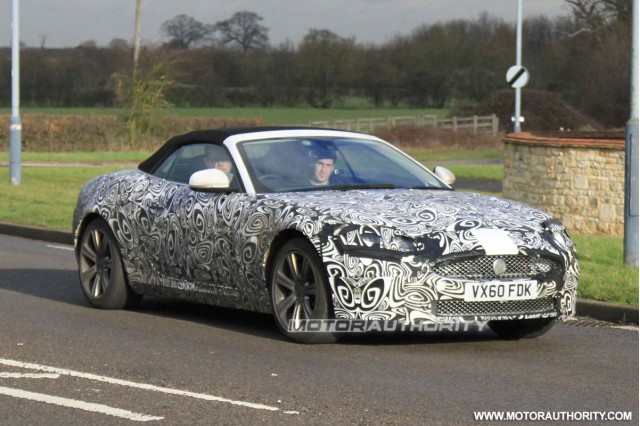 Spy Shots: MotorAuthority