Probably sensing that of all the new cars and trucks to be unveiled at the Los Angeles Motor Show, the Chevrolet Spark won't stand out, GM unveiled it just days away before the event.
Being the final piece of the jigsaw towards General Motors covering every bit of the market, the 2013 Chevrolet Spark is a rather important product, so it's been sharpened up in quite a few ways.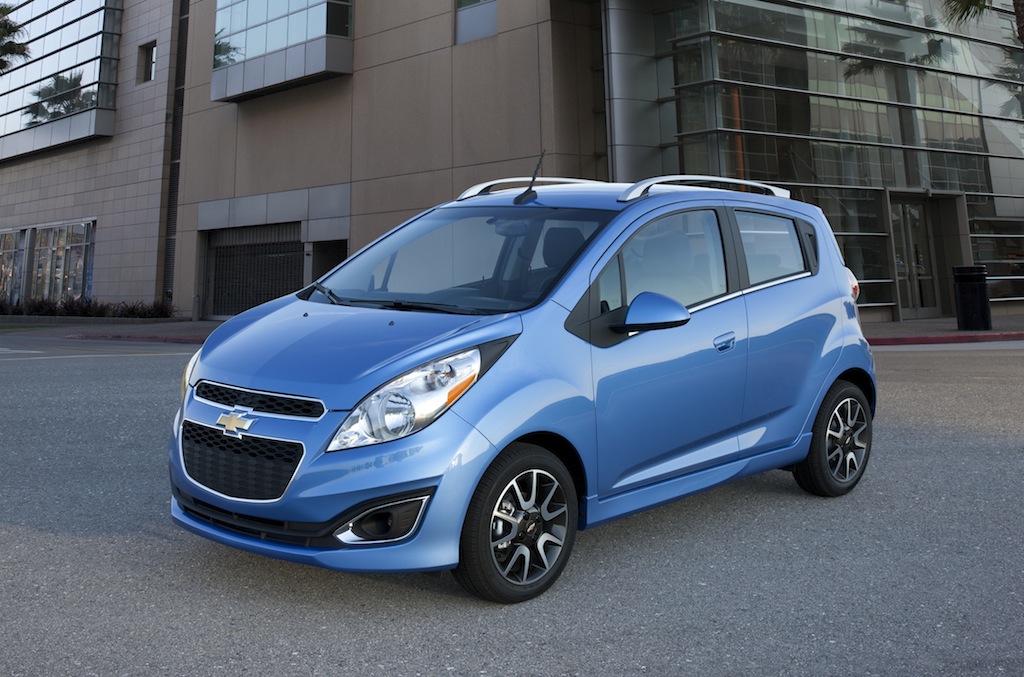 Though the exterior looks almost identical to its European relative, inside and underneath the 2013 Chevy Spark, similarities start to fade away.

To begin with, the only engine you can have in the U.S. market's Spark is Chevrolet's Ecotec 1.2 liter four cylinder engine. This powerplant provides 85 horsepower and 82 lb-ft of torque. Sure, it sounds pathetic, but given the very low weight of the car it's actually more than enough.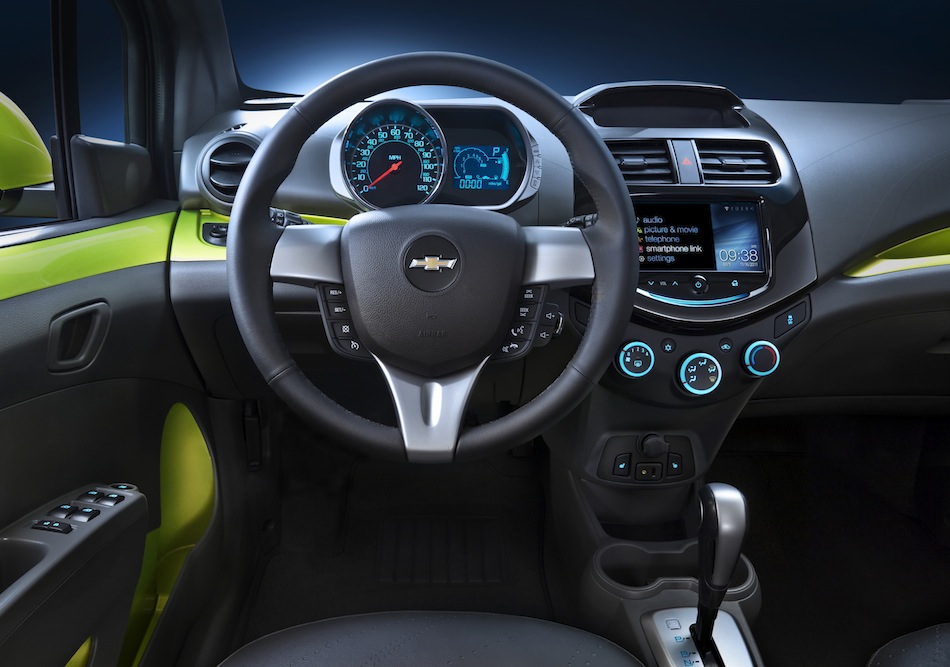 GM would bump up every aspect of the Chevrolet Spark as being what the buyers want but really, what matters more than anything in a small car, safety, is where it falls a bit short. Take your mind off that problem with the promise of serious fuel economy, the personality that's packed into the 2013 Chevy Spark and the toys inside.
There's a 7 inch color touchscreen that's advanced enough to handle anything from bluetooth connectivity to smartphone based navigation systems.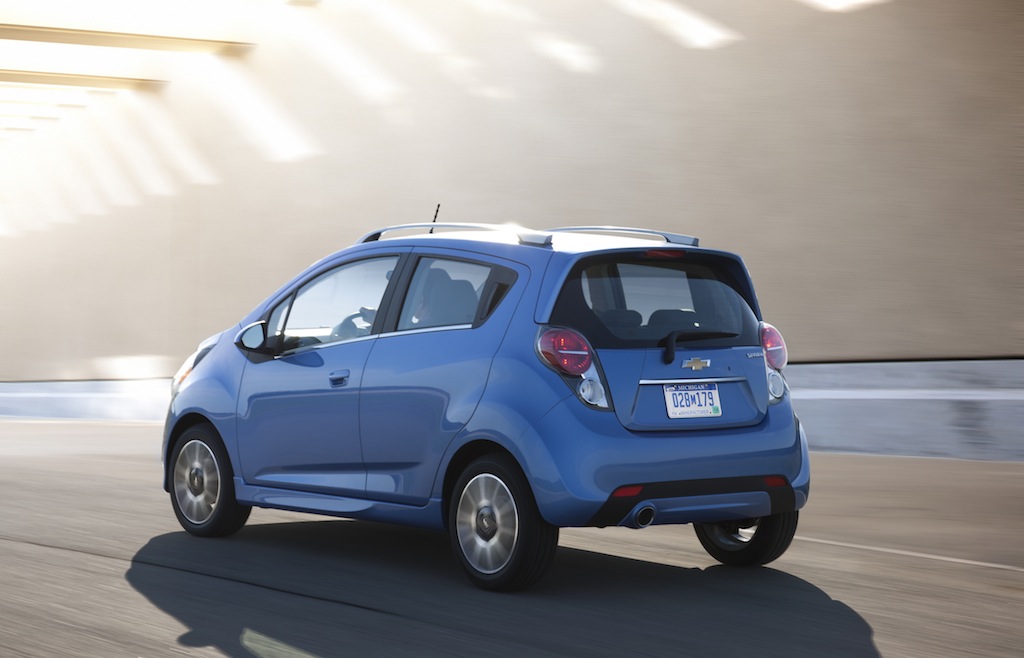 Finally, GM also included the sales timeframe they have in mind for the 2013 Chevrolet Spark and it will sadly, not go on sale until the middle of 2012.