I'm a big fan of the Ford Mondeo, in fact, I like it so much i can't help but shift an eyebrow when the Blue Oval comes up with a new one.
They never made it worse, not once in the history of the Ford Mondeo has there ever been a successor that wasn't a considerable improvement over the vehicle it replaced and yet the back of my mind has the same feeling keeps popping up.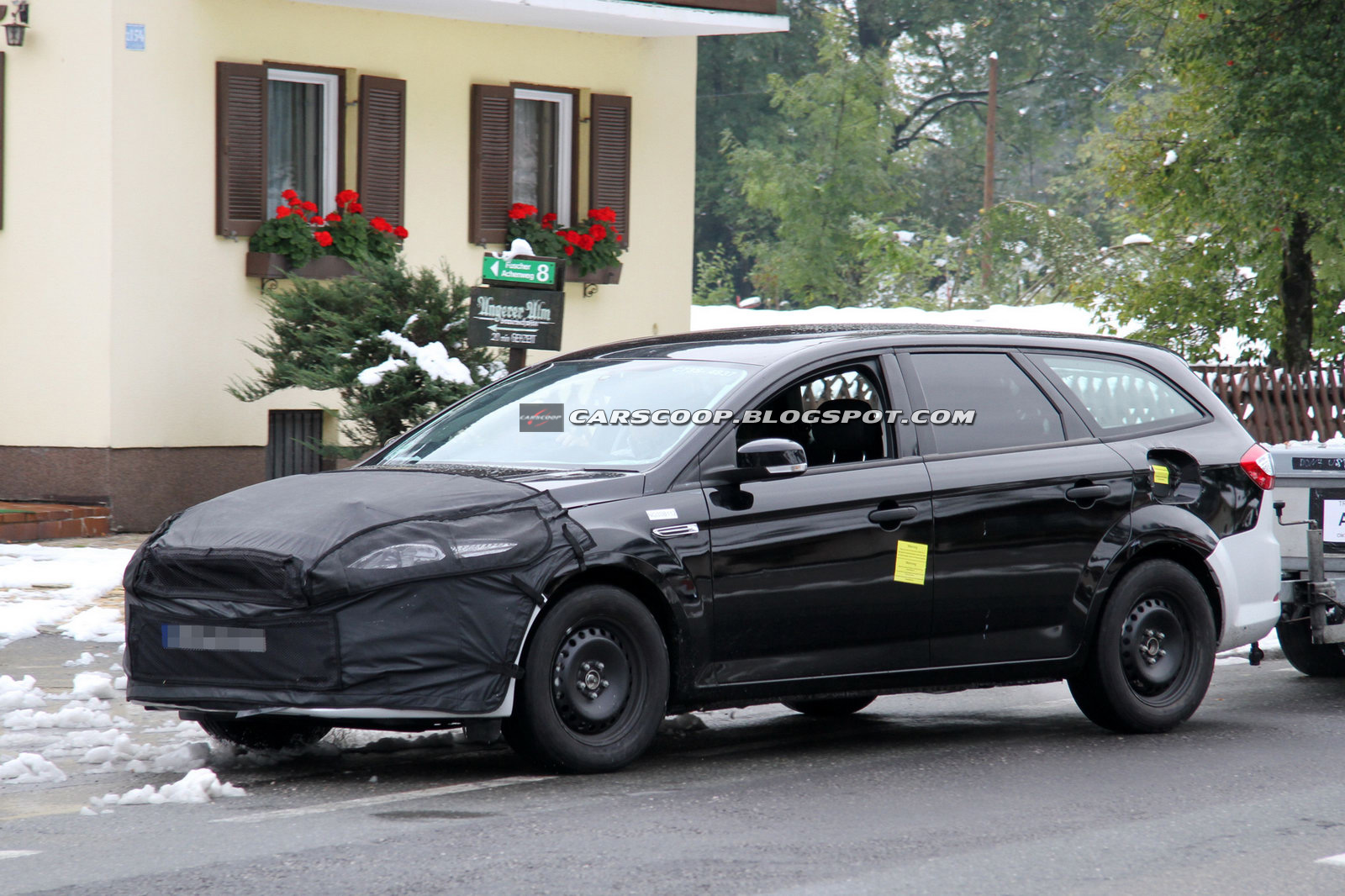 Anyway, while we reminisce the same sort of achievements the current generation of the Ford Mondeo has, we've been able to get a hold of some spy-shots of the next one, in estate trim.

The images at hand portray some camouflage but not enough for it to matter really as just the front end is covered with something the likes of a tarp.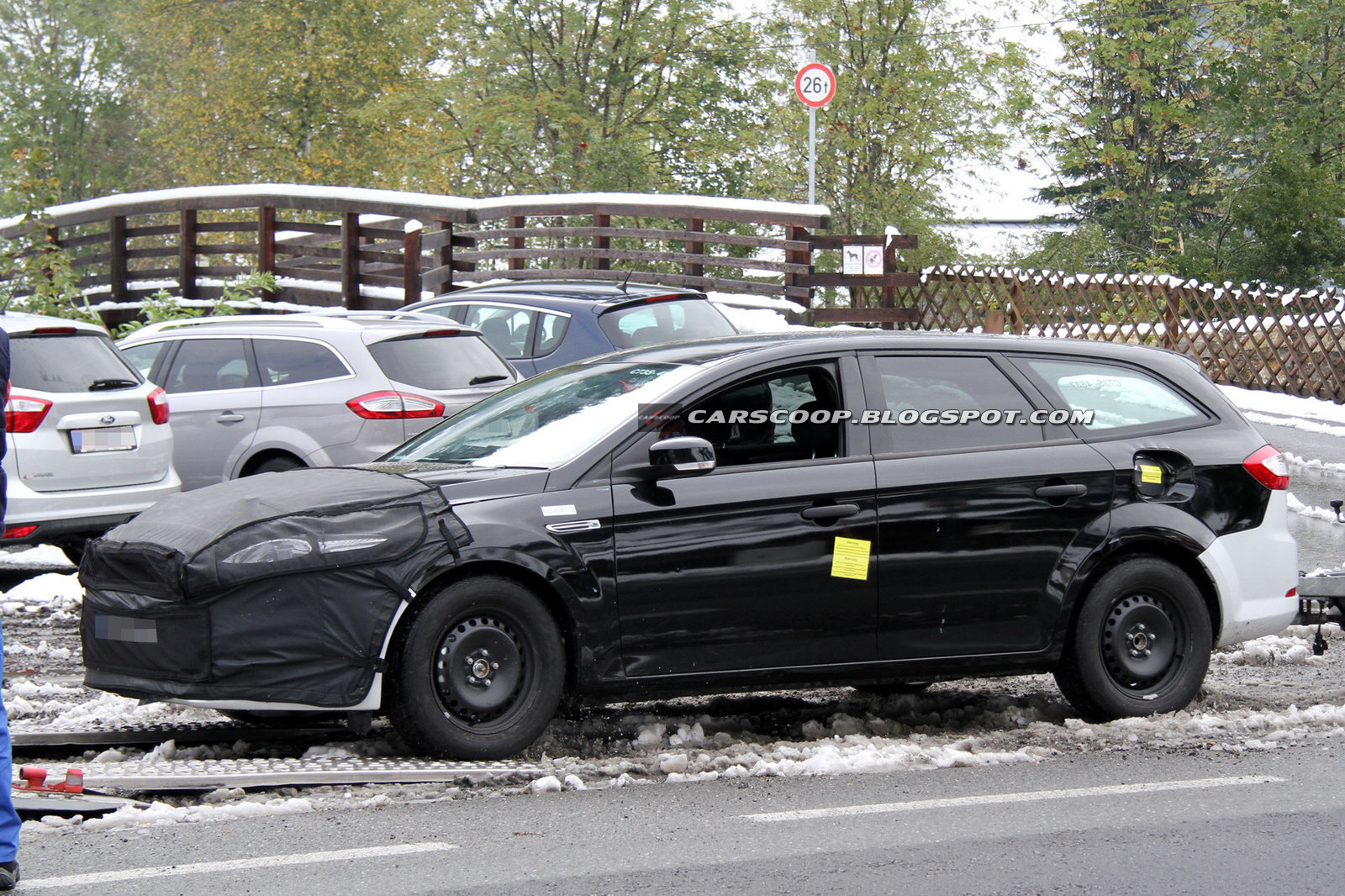 The headlights that are barely visible through this camouflage do appear to be almost unaltered just as the rest of the lines and even the back side seems to be much of the same.
The 2013 Ford Mondeo won't really be a new car, it just marks the appearance of a mid-cycle facelift. My guess is that what's under the camo, as well as the missing rear bumper (a fake is used to replace it) will make the new Mondeo stand in line with the new design directions of the company.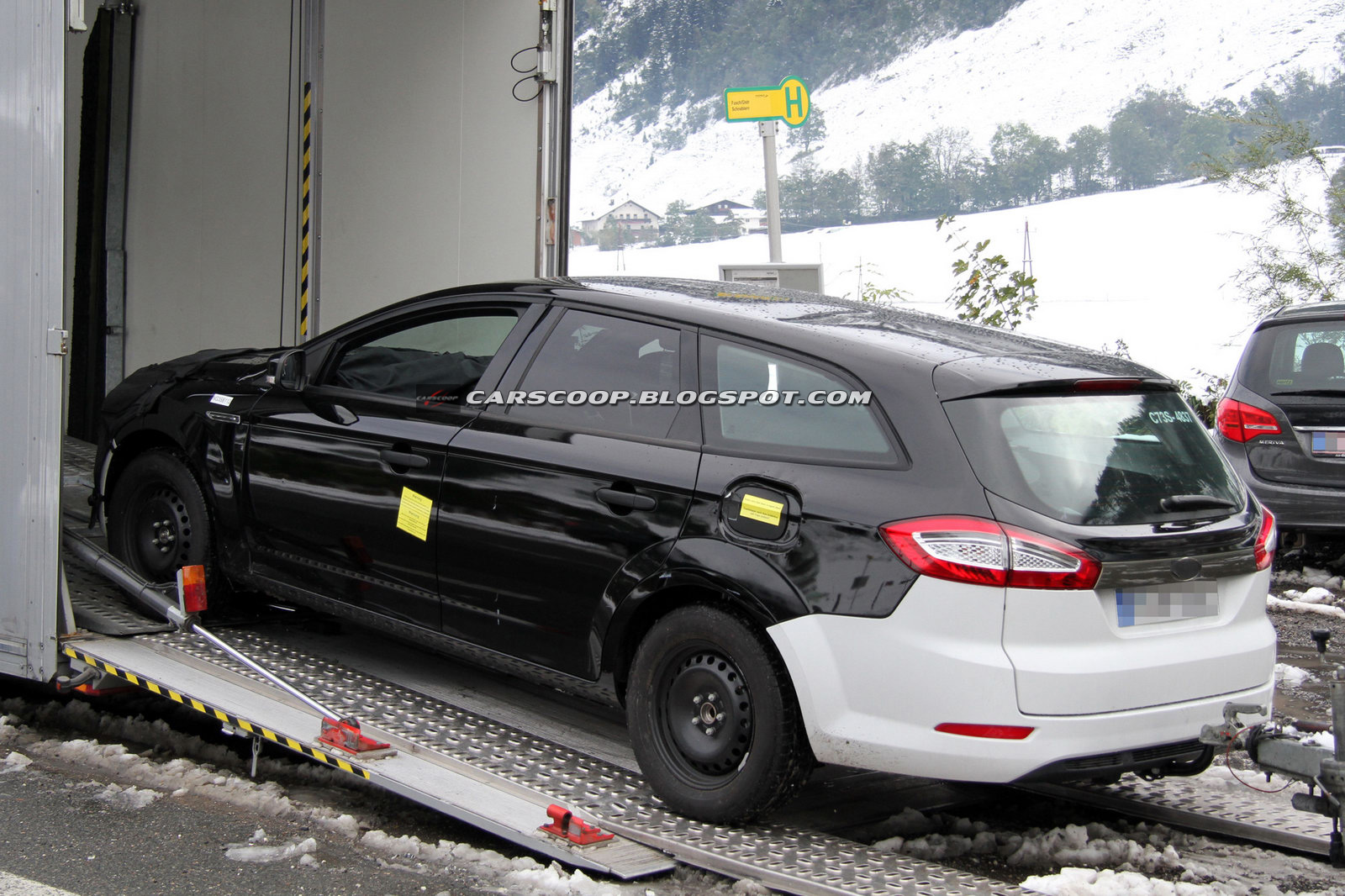 It may mean that the new Ford Mondeo is about to get a tad uglier but we can let that one slide if it's as good underneath as I hope it will unless the unpredictable happens.