With only a few days ahead the Chicago Auto Show, the production model of the 2015 Kia Soul EV has been spotted in some spy photos.
The spied photos taken by photographers at the Autoblog.com, reveal the new EV wearing strange baby blue accents on the top, on the mirrors as well as up front, along with a closed-off "Tiger Nose", being both taller and larger than the grille on the standard Soul.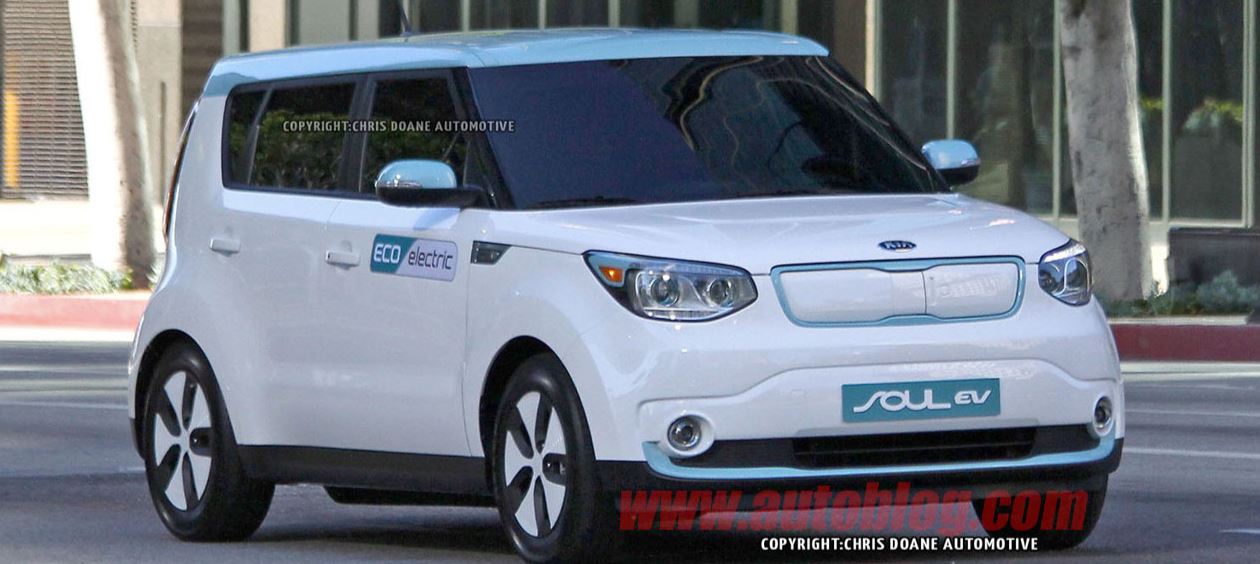 On the sides of the car, the special badge "Eco Electric" helps us identify the EV in the pictures.
The 2015 Kia Soul EV`s rear side is a little bit different, having lower bottom lights, with the main taillights` design being also tweaked, as compared to the standard model. The wheels have fresh five-spoken design too.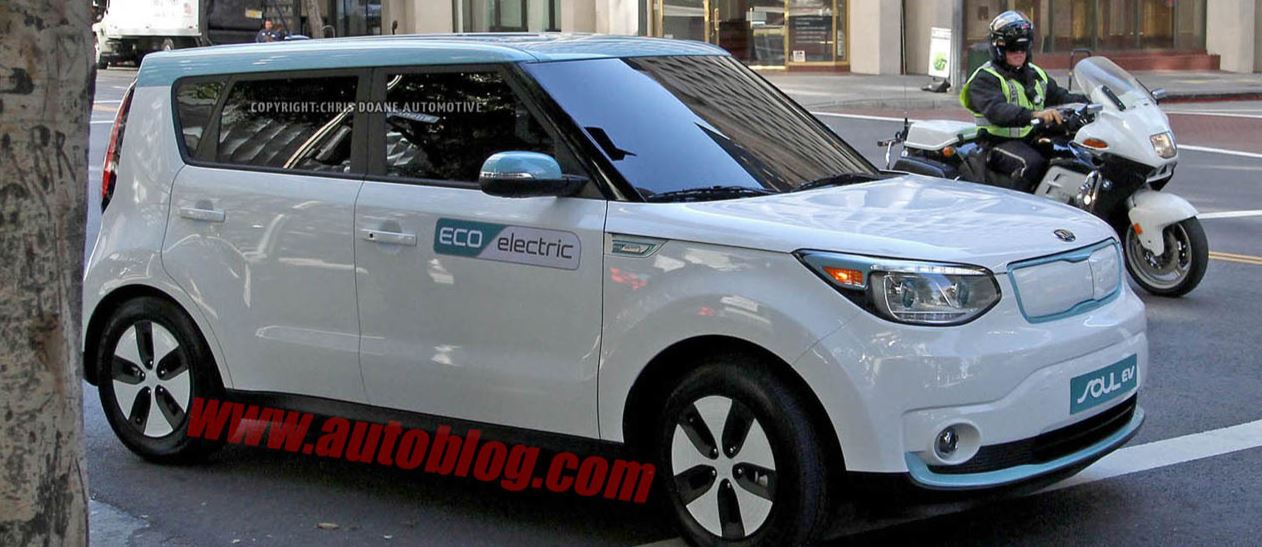 Under the hood, the 2015 Kia Soul EV would sport an electric motor developing 109 horsepower and 210 pound-feet of torque. The battery pack equipped with 27-kilowatt-hour lithium-ion polymer keeps the car on the road more than 120 miles.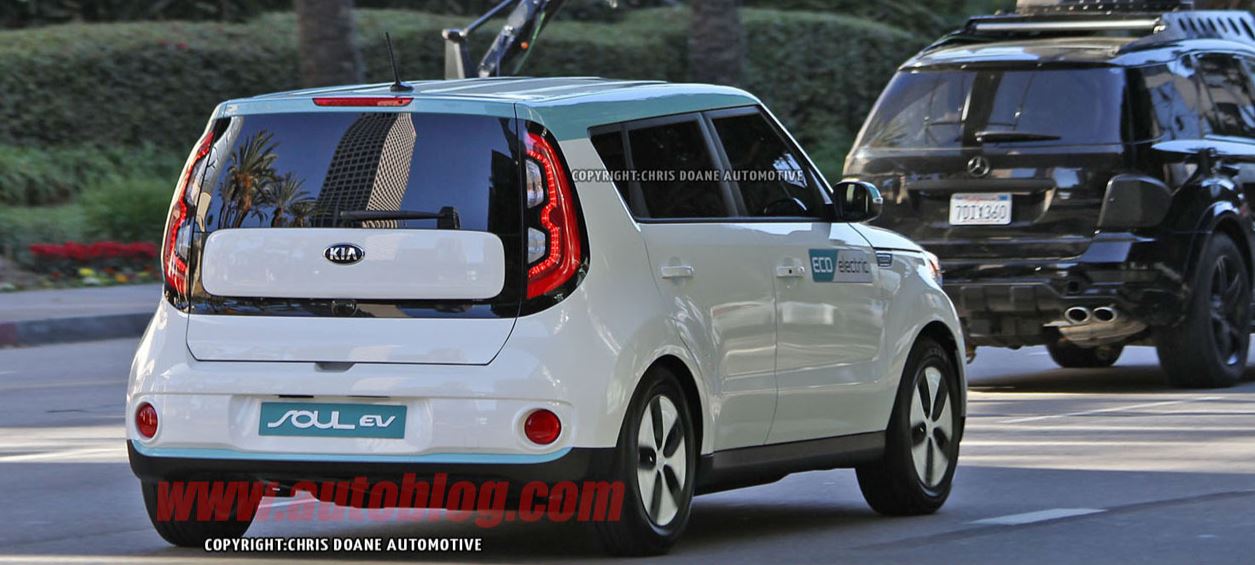 Recent reports estimate a tag-price of around $35,000-$40,000 for the EV. More would come-out at the 2014 New York Auto Show.