The new Skoda Superb, likely to become the 2015 model Superb, has been rumored for many times, the vehicle coming rendered in many shots.
It is also the case of another leaked image with the 2015 Skoda Superb, which might give us a clue on how the model would finally look, especially now when the automaker also launched the new Rapid and the updated Octavia models.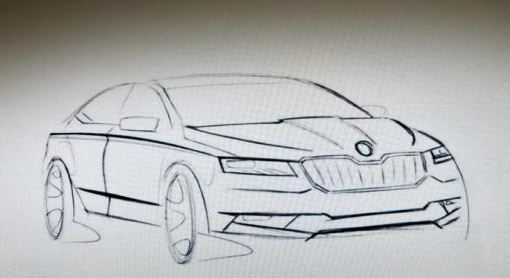 The lines of the car are by far more advanced than the previously launched models, the coupe being easily discovered as indeed a Superb model.
More than that, the 2015 Skoda Superb also seems to look with the VisionC Concept, with similarities to share with the Rapid model as well, in what concerns the front fascia.
The 2015 Skoda Superb will also get a sloping roofline, becoming thus a four-door coupe model, riding on the already usual MQB platform, also present at the VW Passat.
As far as the engine lineup, the performance or the technology involved, no details are rendered yet for the 2015 Skoda Superb. Expect fresh news soon.