The 2015 Volkswagen Passat Shooting Brake body style is ending up in our news again, this time the model coming in a rendering signed by the famous X-Tomi Design.
The next-gen Volkswagen Passat was already launched a couple of days and the Shooting Brake model rendered here might also see the day lights in the near future.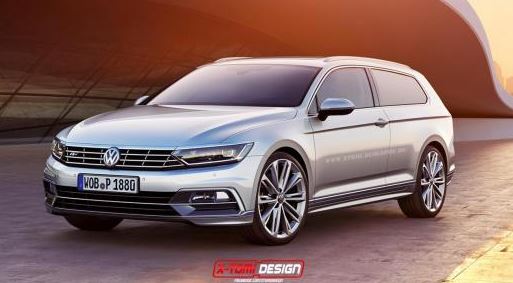 As we can see in the rendering, we are talking about a two-door body style, standing on a wider platform than the actual 2015 Volkswagen Passat model, but we will see what the future hold about the possibility of a model like this, even if rumors are not in favor.
The 2015 Volkswagen Passat unveiled not long ago, will not be hitting its worldwide dealerships any time soon, as the German based automaker will wait until another version will walk out the factory at the same time.
Rumors also state that the VW Group is also planning a wagon as well as a "third body style", probably called the CC model, but will definitely not produce a shooting brake like this one rendered by X-Tomi Design, even if the image does look attractive.