The upcoming open-top version of the Audi R8 has been spotted for the first time. The new Audi R8 Spyder is expected to debut at the Geneva Motor Show next year.
Therefore, we might see it officially on the road later next year. The new-generation R8 Spyder will use a fabric top and a 5.2-liter V10 engine. The unit is expected to deliver around 550 horsepower in the base version and more than 600 horses for the range-topping Plus model.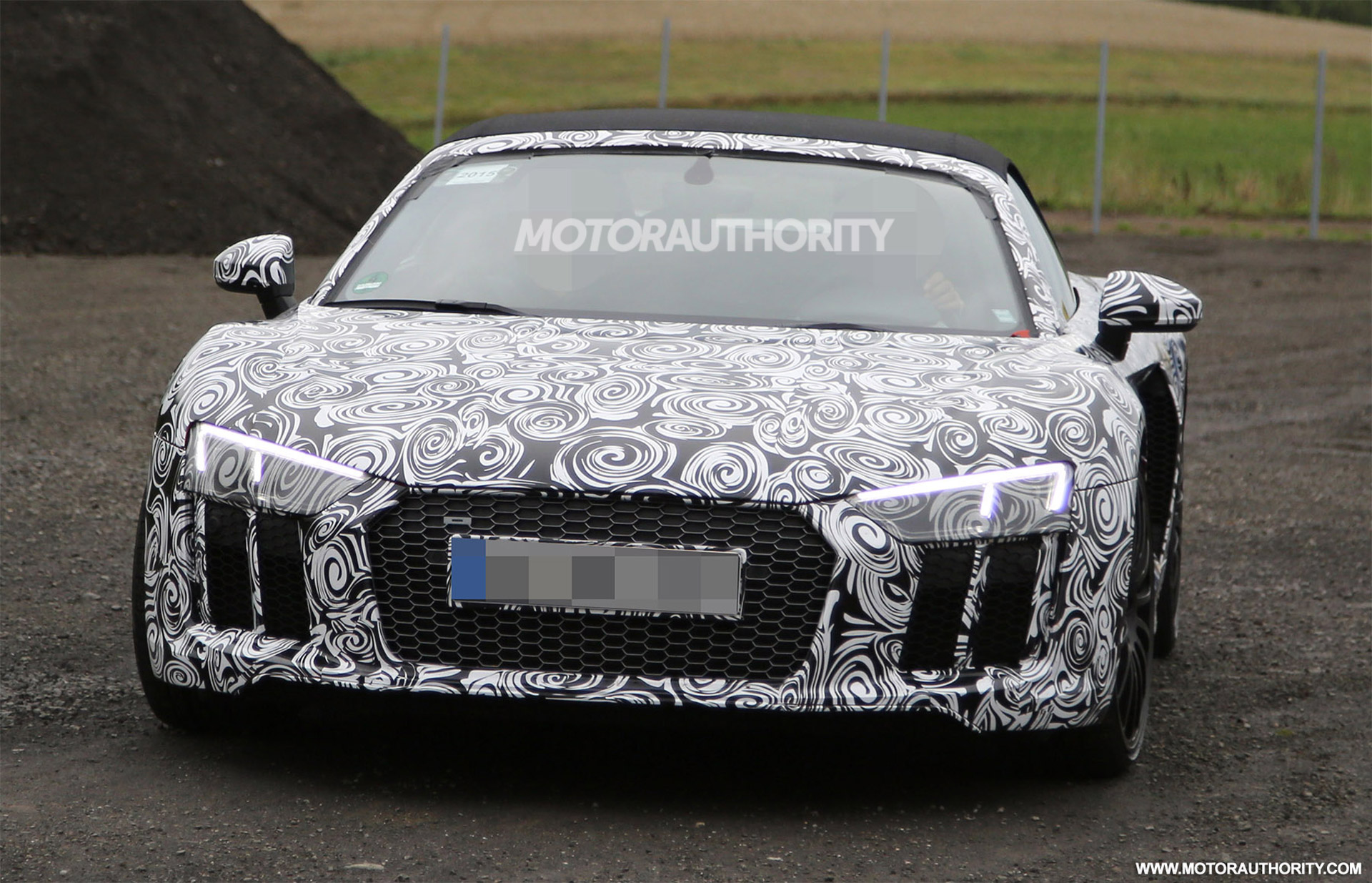 Another improvement of the new Audi R8 Spyder will be the weight. We should expect a weight reduction of around 50 kilograms, therefore, improved performance.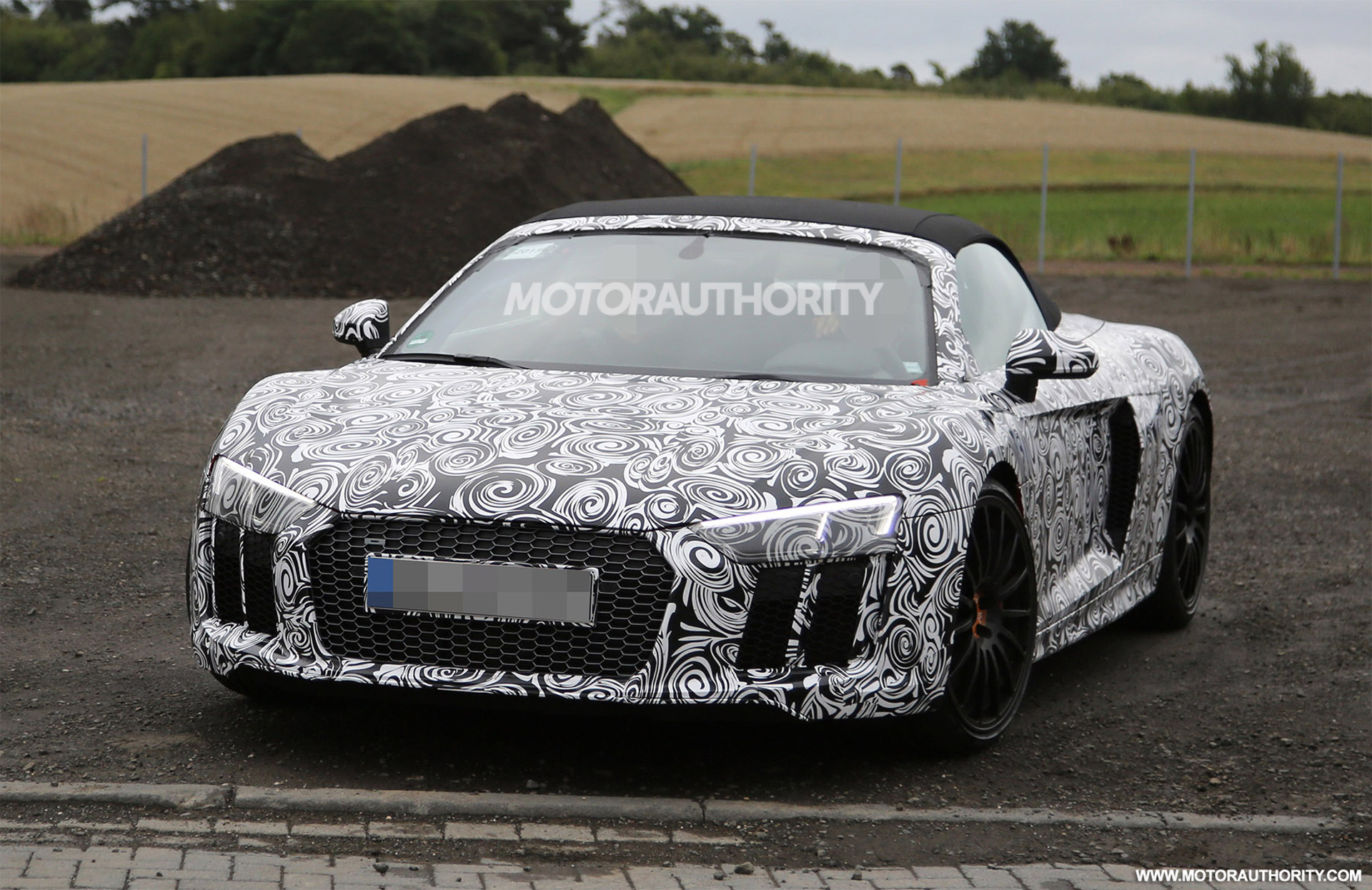 It is still early to talk about precise figures but we are sure that there will be an improvement. In terms of styling, buyers should expect tweaked bumpers, a new front grille and new optical blocks.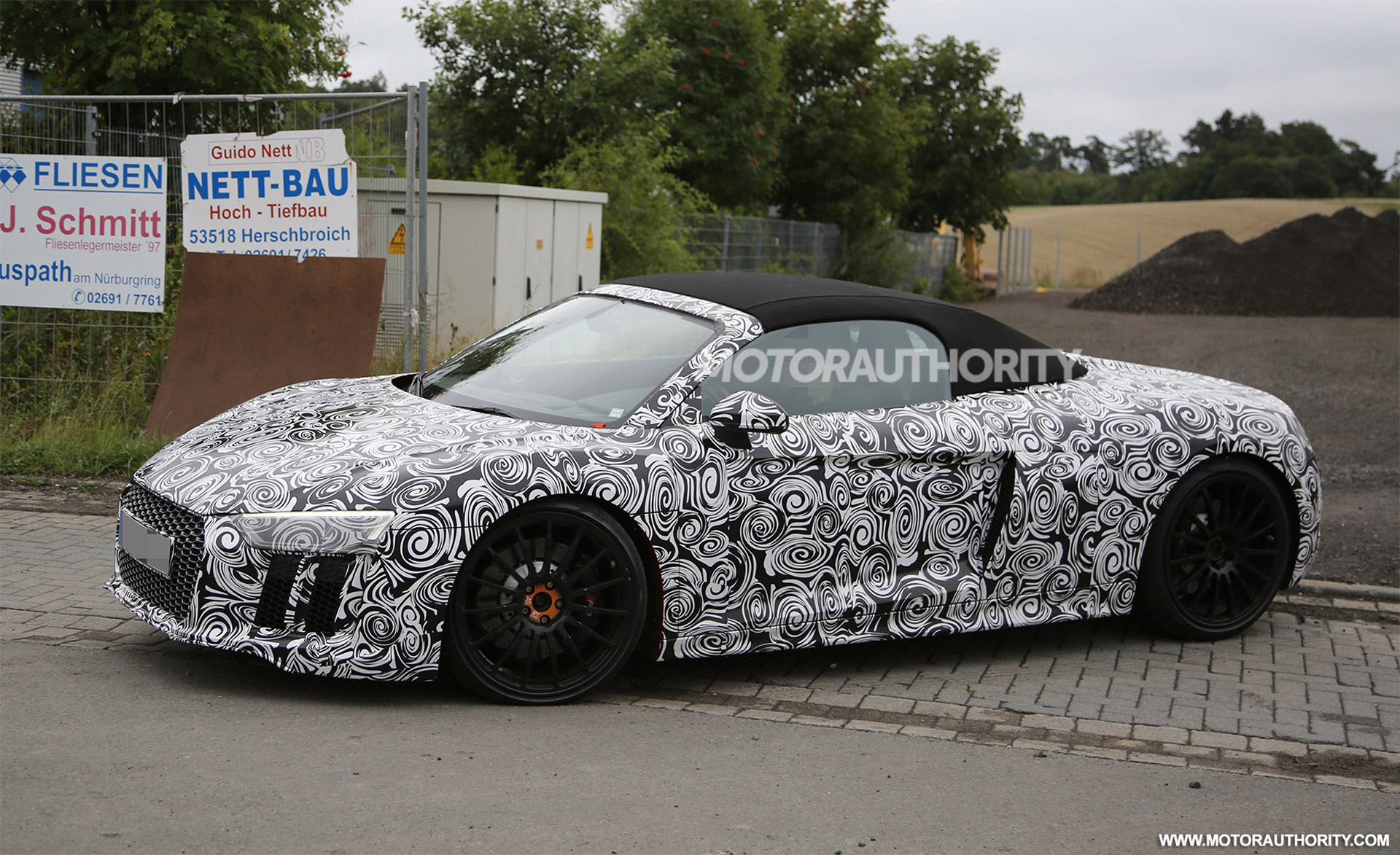 The thick layer of camouflage won't let us get too many details but we can already see the changed headlights making an appearance. Keep an eye on our blog for more details as they are available.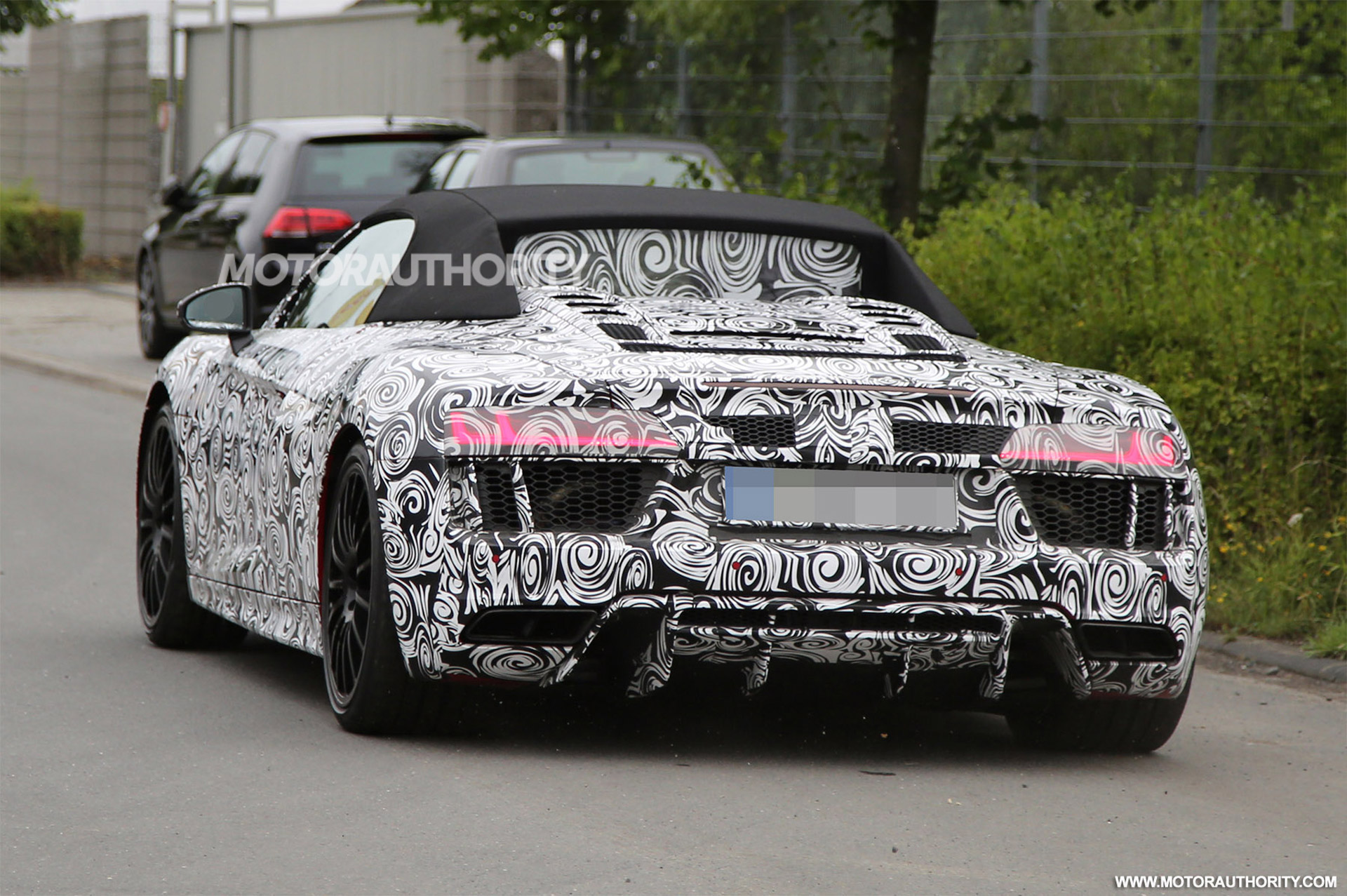 Spy Photos: MotorAuthority