Ferrari has sent the latest edition F12 out for additional heavy tests, before getting ready for an official debut at the 2017 Geneva Motor Show. And the spy shots with the test mule wrapped in camouflage especially at the rear end, confirm the arrival of the hot supercar.
The 2017 Ferrari F12 M is the updated version of the present F12 Berlinetta, the model which would come with significant changes on other parts of the body, and not only at the rear end. On the engine department, chances are that the supercar will receive some upgrades as well.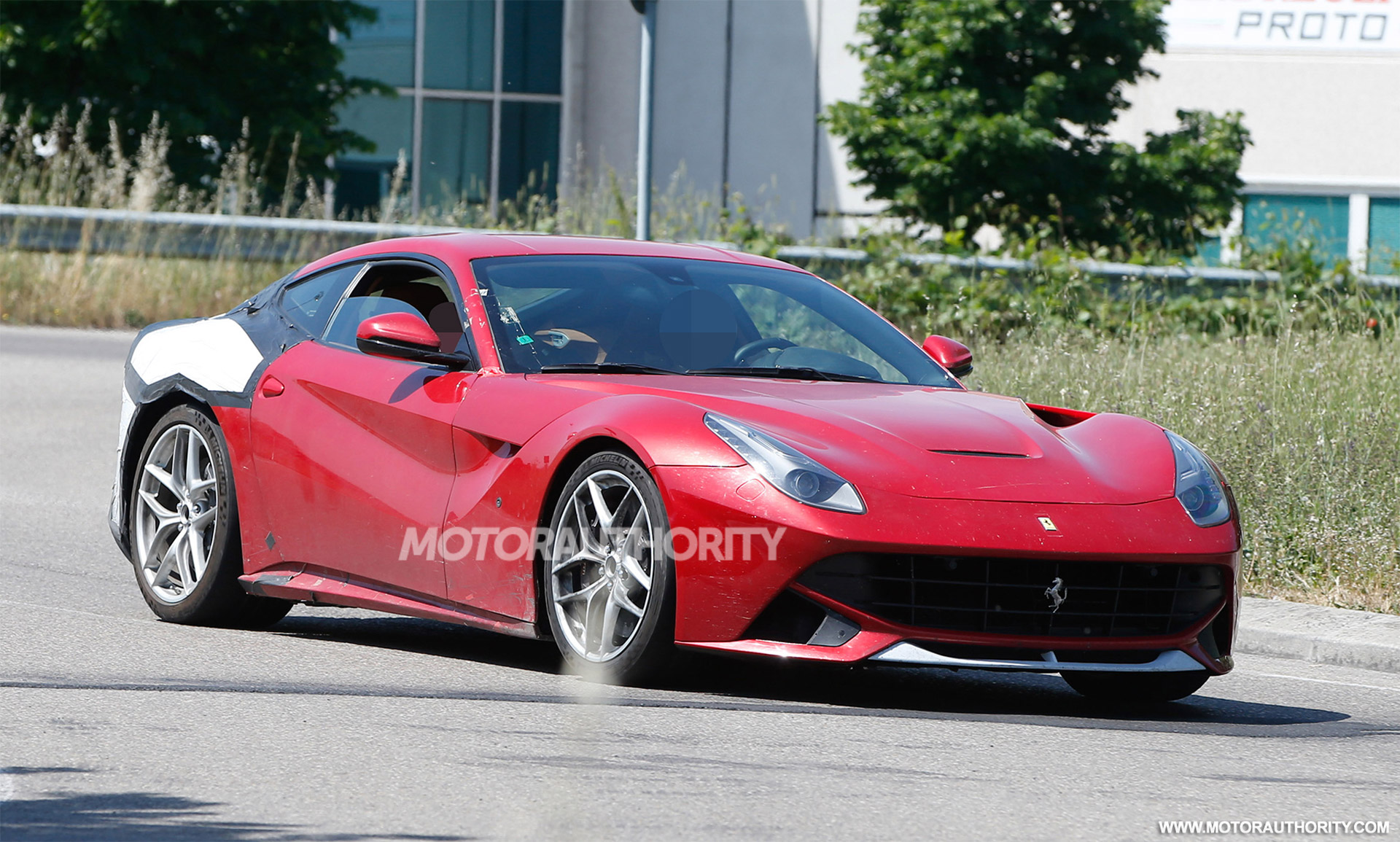 This means that we might get to see the same 6.3-liter V12 unit, but with a reported increase in power, the updated model standing higher than the present 731 horsepower. We should be expecting somewhere around 740 horsepower, enough to take on the Aventador LP 750-4 SuperVeloce.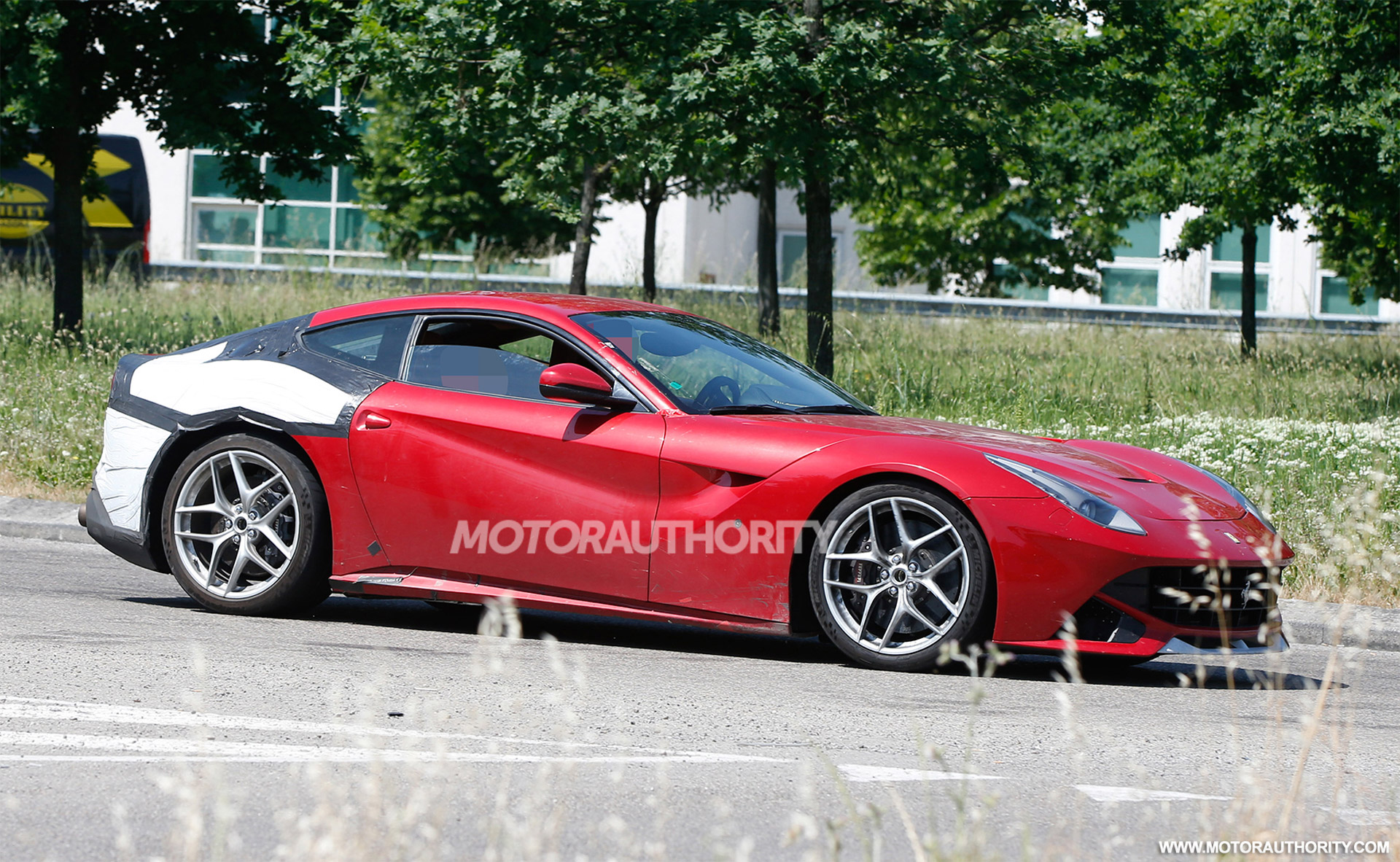 More than that, the Ferrari carmaker would also bring about a plug-in hybrid V12 technology, which would come with lower emissions and improve fuel-efficiency. But the performance details are rather scarce at the moment!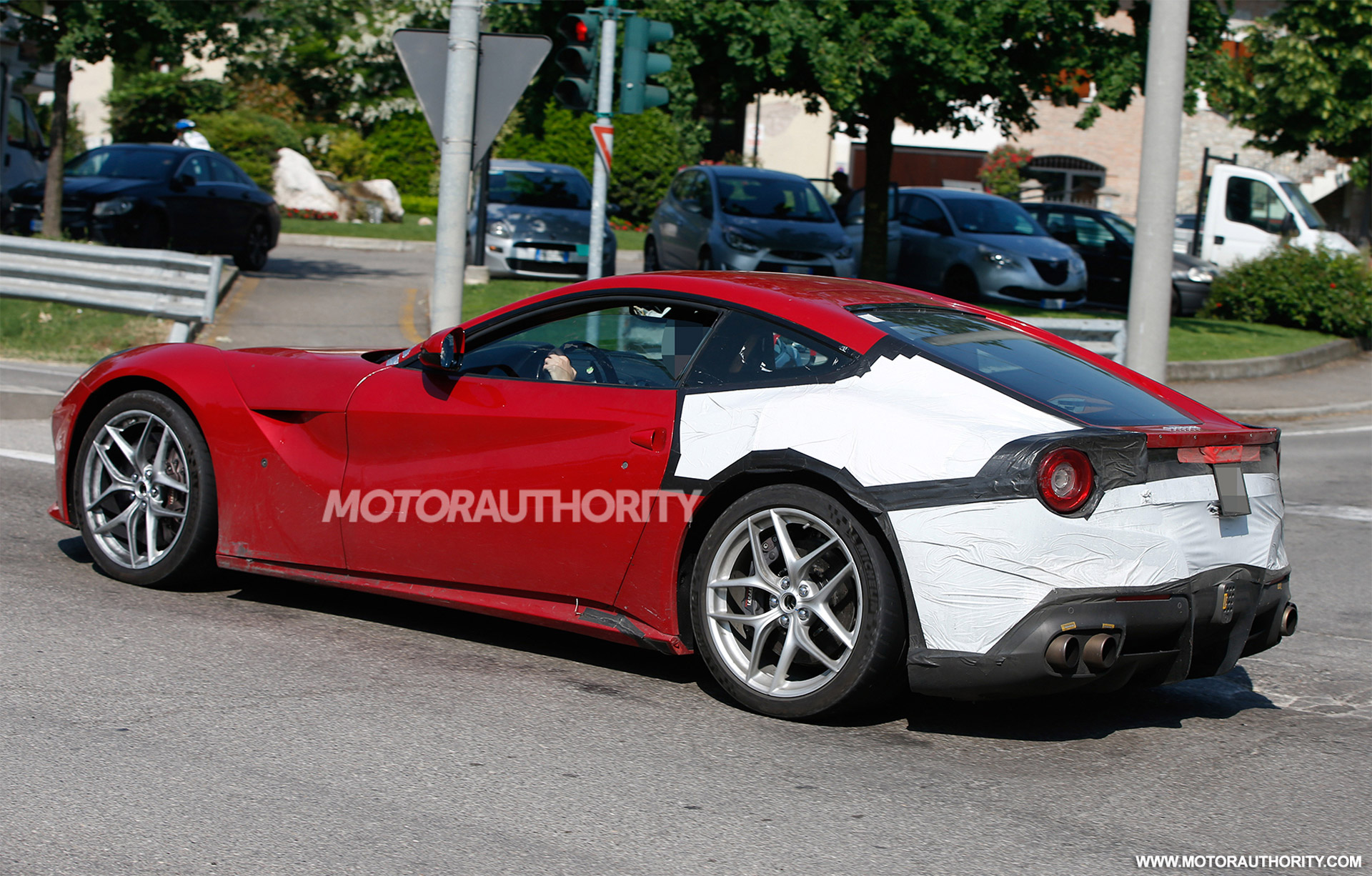 Apart the updated version of the F12 Berlinetta, Ferrari has also brought some new transformation to its powerful model lineup, the carmaker also launching the updated 2014 California T, while the 458 Italia was pulled over to make room for the upcoming Ferrari 488 GTB! So it was a matter of time until the F12 M would emerge at the surface!