Porsche is apparently planning to renew the Panamera Lineup, as some spied shots with the new Porsche Panamera S E-Hybrid have been provided by Motor Authority, showcasing the model under some road tests.
The spied car will come on the market as the 2017 Porsche Panamera S H-Hybrid and will renew the Panamera lineup, standing alongside the future Turbo S, the base entry-level V6 model, or the reportedly Panamera Pajun, which is due to arrive in 2019.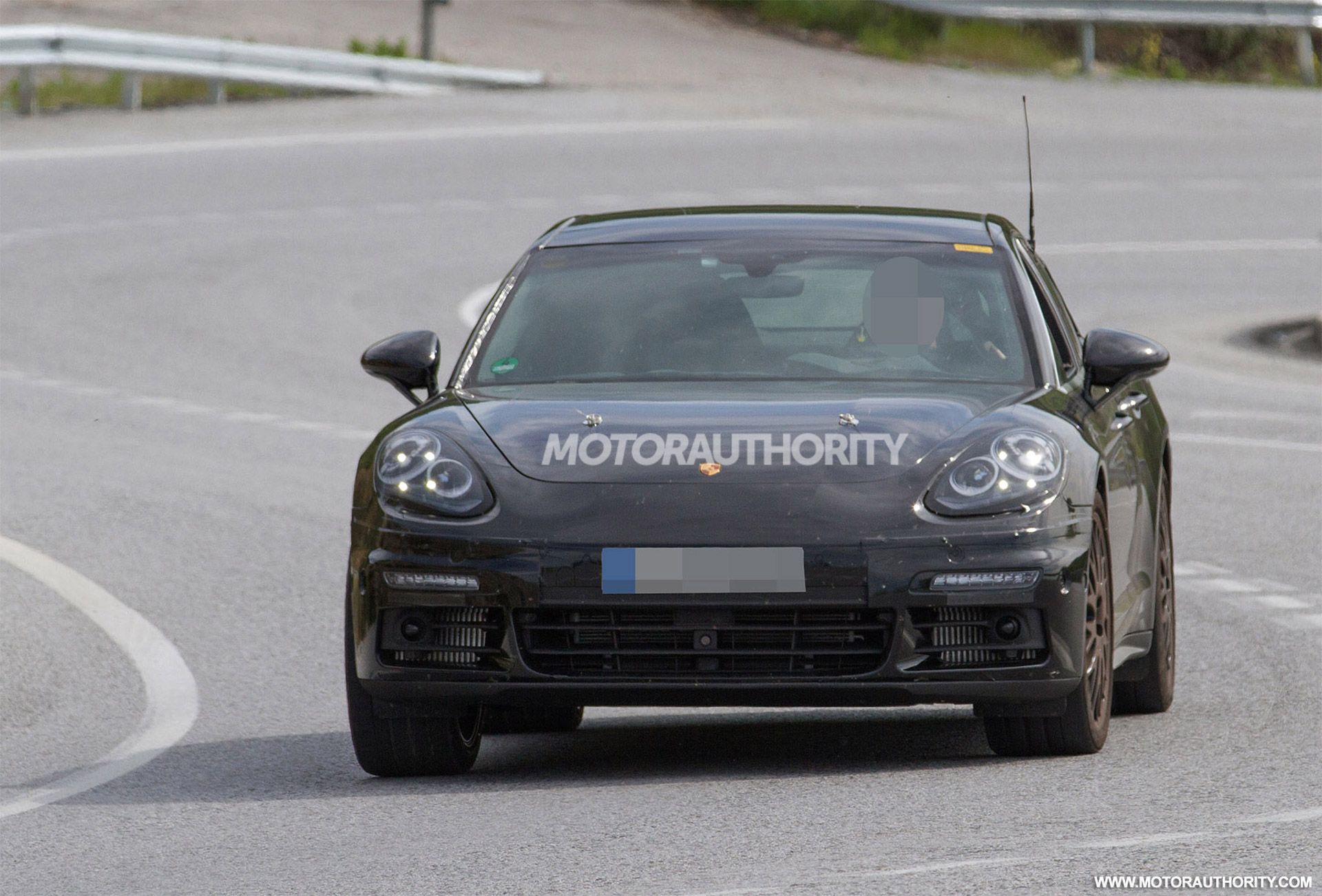 The spied shots with the upcoming S E-Hybrid also reveal the "HYBRID" sticker found on the windshield, while the fuel filler caps situated on both sides of the car, also indicates that this one is with no doubt the future S E-Hybrid.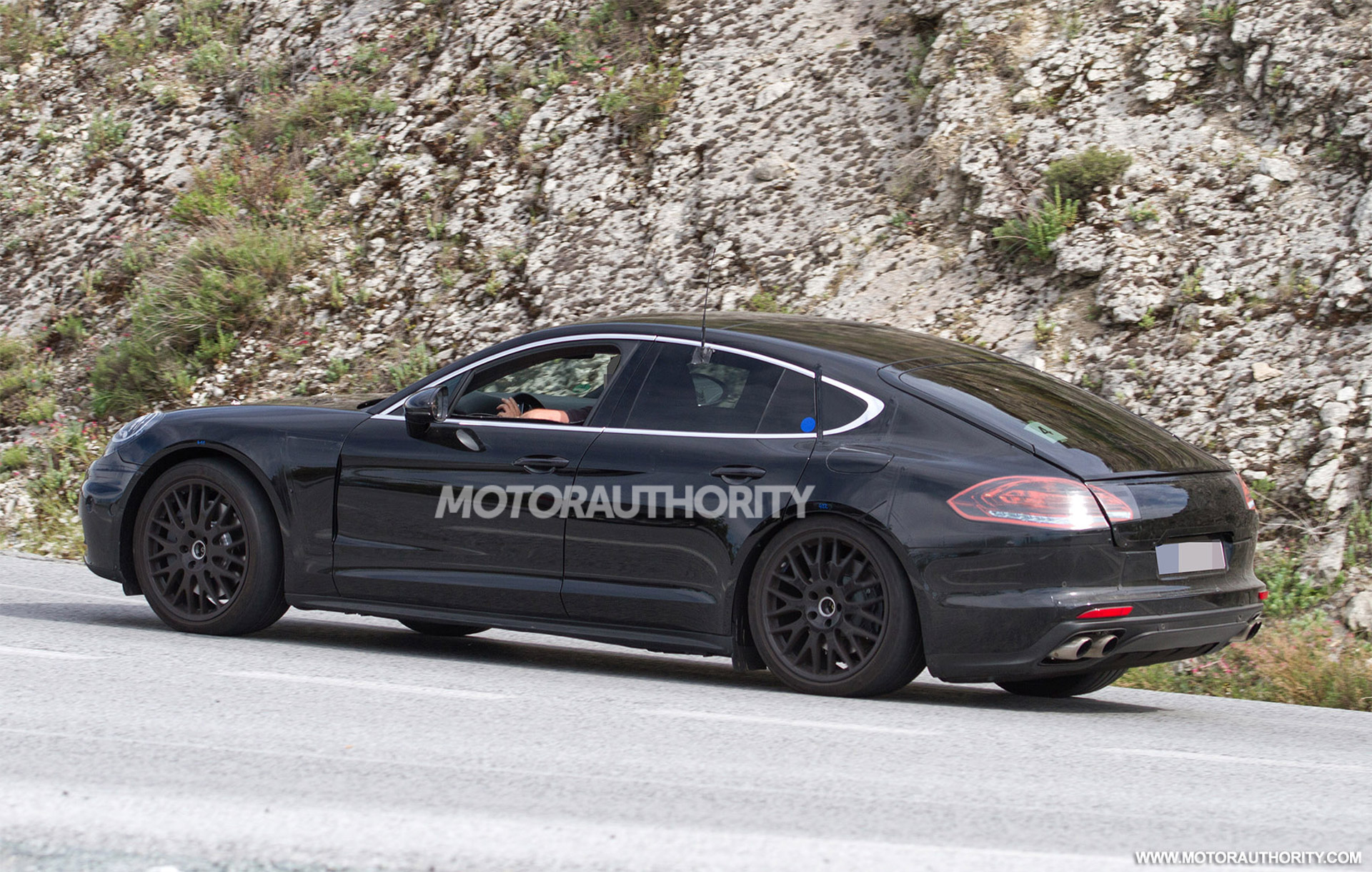 The 2017 Porsche Panamera S E-Hybrid will be standing on the MSB platform, meaning less weight and increased performance. This means that the new-generation S E-Hybrid will be faster on the track than the present S E-Hybrid, which reaches 100 km/h in 5.5 seconds.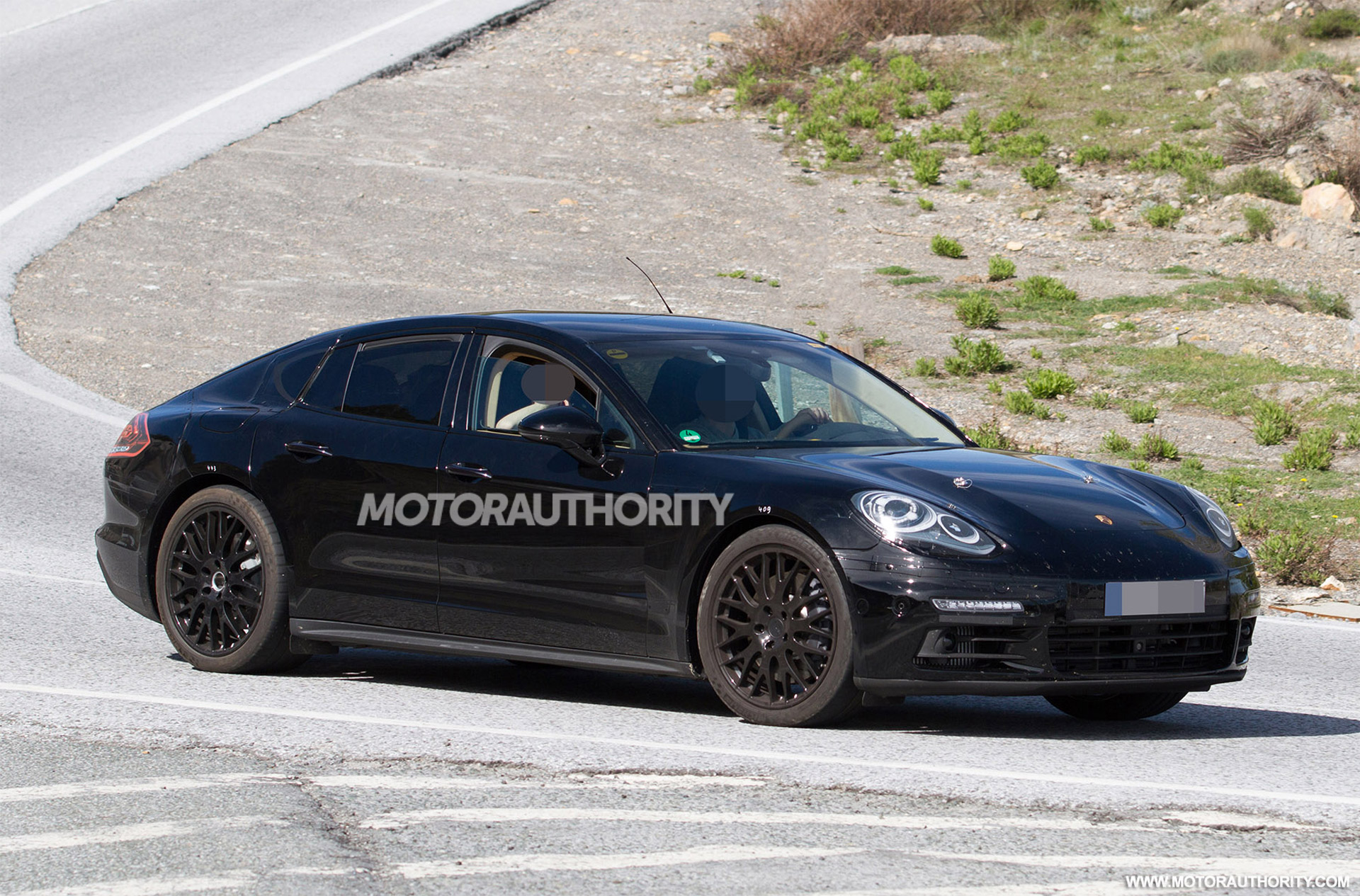 Under the hood, the 2017 Porsche Panamera S E-Hybrid will come with the same V6 engine, found on the present plug-in hybrid as well, but will come with more than 416 horsepower and 22-mile range, obtainable via a 9.4-kilowatt-hour lithium-ion battery. More details with the performance of the plug-in hybrid will be known later on!