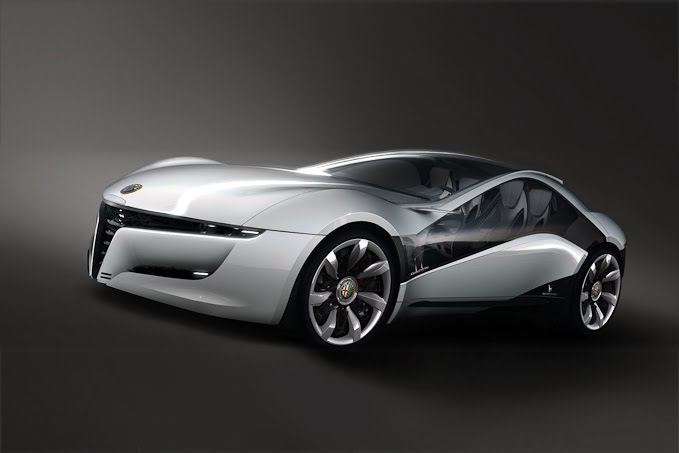 Between all the new cars and concepts presented at Geneva with the centenary occasion we find the Alfa Romeo Pandion Concept. As you can see from the pictures, this car will not be seen on the streets very soon, with that futuristic design it looks more like a car from a SF movie. At this point this is just a concept but I hope that Alfa Romeo speed up this project a little bit more.
Long years have passed since Alfa Romeo was created, 100 years more exact, and with this occasion three big design companies Pininfarina, Bertone and Giugiaro have joined forces to create a concept car to celebrate this moment. Starting from the Alfa Romeo 8C platform they created a sport coupe with 2+2 seats.
From the design point of view you might say that this concept kind of looks like a BMW one launched pretty soon now, but if you study the photos better you will notice that Alfa Romeo Pandion Concept has elements specific Alfa Romeo, for example the front side has that eagle shape, therefore not to create confusions.