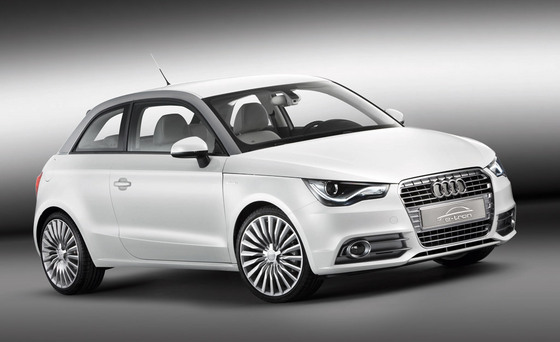 We have here a new hybrid car from Audi called A1 e-tron which comes with a new propulsion concept, the engine with internal combustion is not a TDI, also is not a TSI but it has a Wankel one. Audi in the past made popular logos like "Quattro" or "TDI' and now they have a new term, "e-tron" which will represent the cars with hybrid propulsion.
The Wankel engine is used strictly for the lithium-ion batteries, what I'm saying is that he doesn't send power to the wheels. The batteries are providing power to an electrical engine, this one having a 102 horsepower capacity and a pretty impressive torque, at 240 Nm.
One battery charge cycle allows you to reach 50 km maximum distance, after that the Wankel engine starts to run and after that Audi A1 e-tron will be able to go another 200 km. Whit all those said, Audi A1 e-tron is capable to reach a total of 250 km maximum distance, knowing that at 100 km it consumes 1.9 liter and CO2 emissions of 45 g/km, I think that's pretty impressive.