The Germans from Senner Tuning decided that it's time to develop a new tuning package for the supermini-class vehicle revealed last year at the Geneva Motor Show. Therefore, the tuning company prepared a complete package for the current Audi A1, a tuning kit which seriously refreshes the exterior and interior appearance while under the bonnet, a significant increase can be seen too.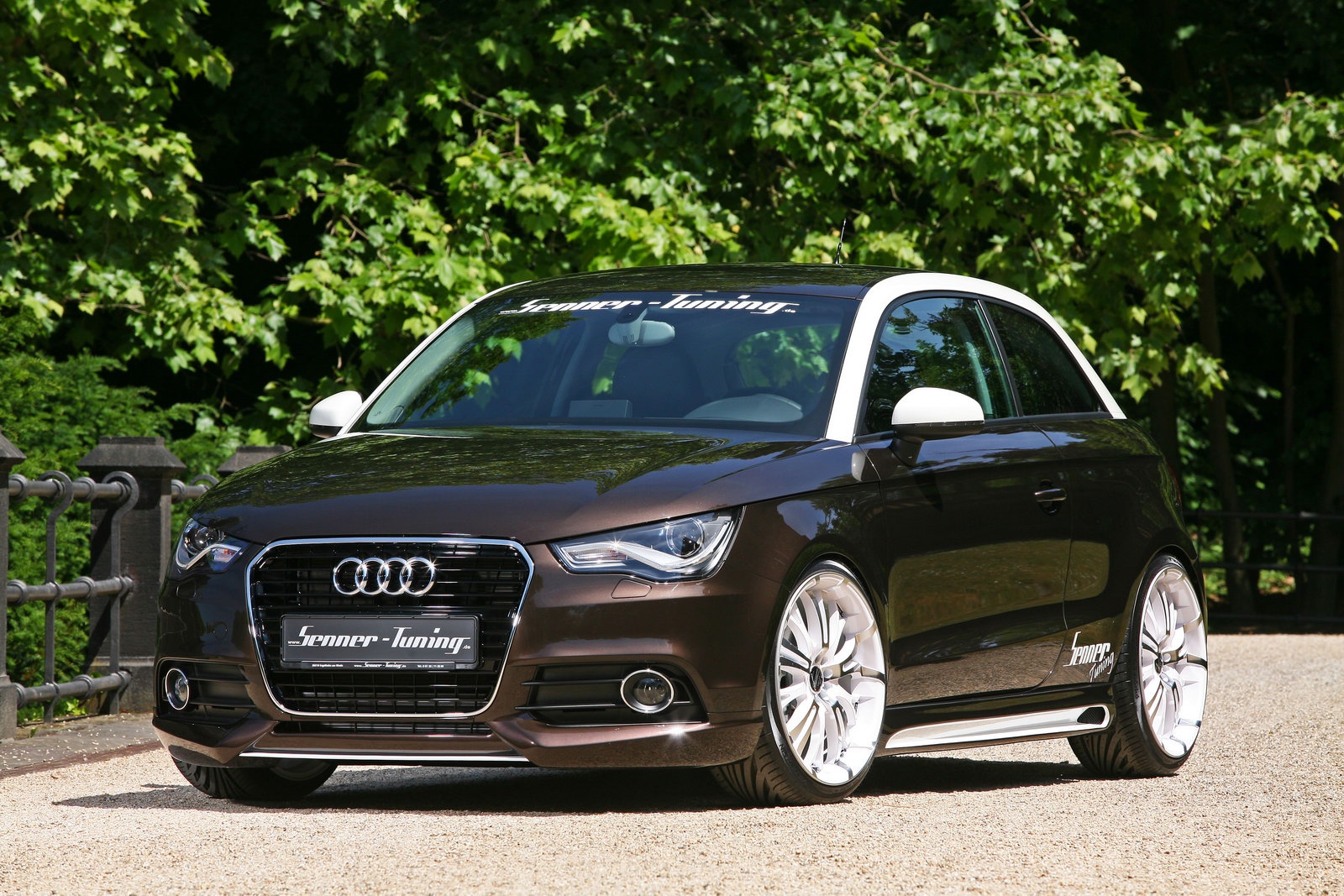 To clarify the situation from the beginning, the Senner tuners decided to improve the performance of the 1.4-liter TFSI unit which comes with the Audi A1. But until we talk about the performance upgrade, we will mention the noteworthy aesthetic improvements brought by the Germans.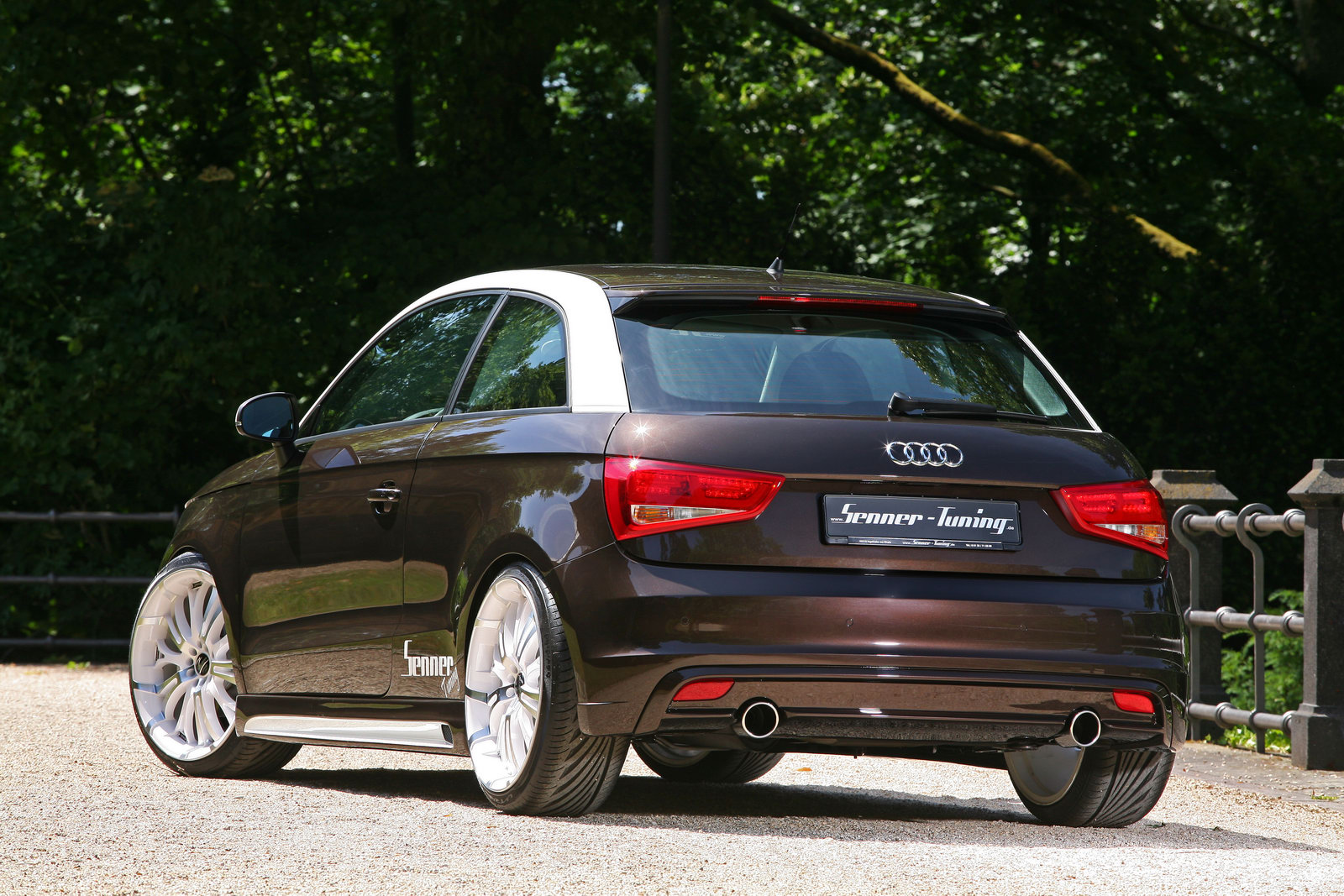 At the exterior, the German supermini model comes with a nice brown metallic finish, a wider aspect thanks to new wheel and roof arches, side sills, a front apron, side skirts and a new rear bumper with a diffuser. The exterior tweaks are completed by a two-pipe exhaust system but also by a new set of 19-inch Barracuda Tzunamee alloy wheels fitted with 225/35 R19 tires.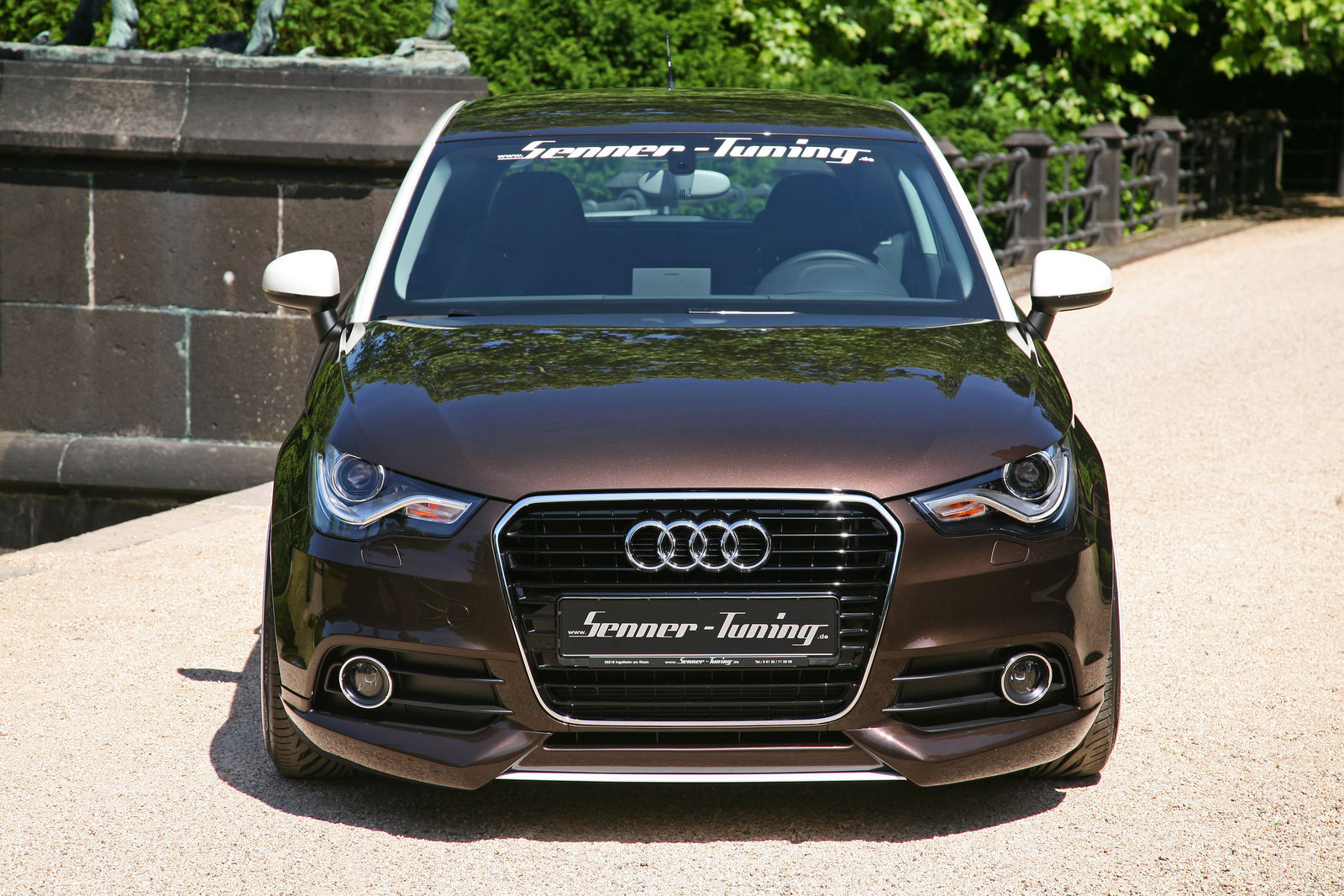 As you can see, the exterior appearance is dominated by two colors, the brown metallic paint and the white finish of the wheels, upper part of the side mirrors and also the revised roof arches. At the interior, the Germans opted for a similar two-color approach with new sports seats and floor mats. Besides the visual improvements, Senner Tuning prepared a revised infotainment system too, but details on the new features are currently missing.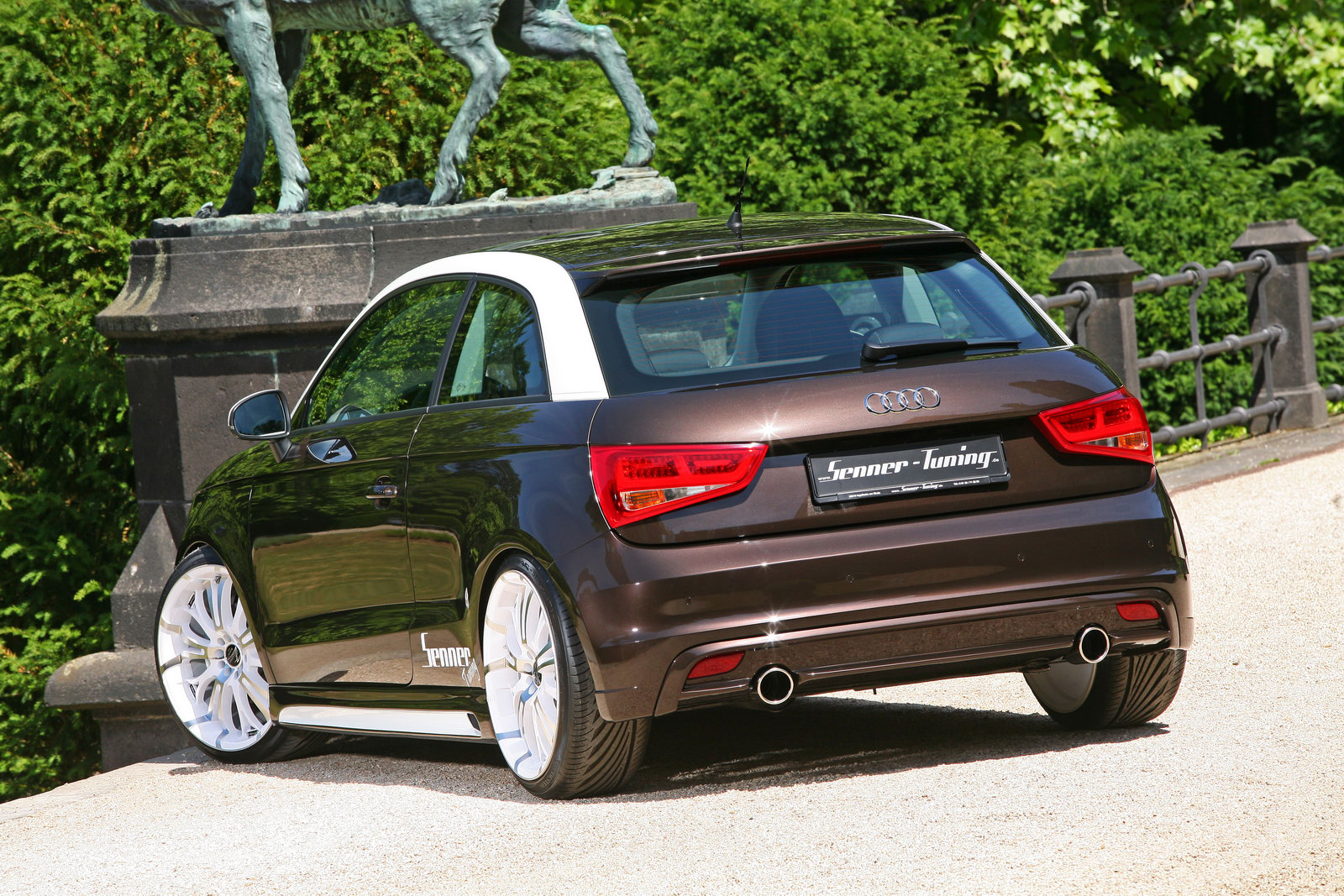 Mainly, these are the visual improvements brought by this tuning kit but fortunately the German specialists prepared some power upgrades too. As mentioned above, the Senner Tuning opted to improve the 1.4-liter TFSI gasoline unit which delivers 122 horsepower and 265 Nm of torque in standard. With some basic modifications such as a revised ECU unit and a high performance exhaust system, the specialists managed to squeeze 165 horsepower.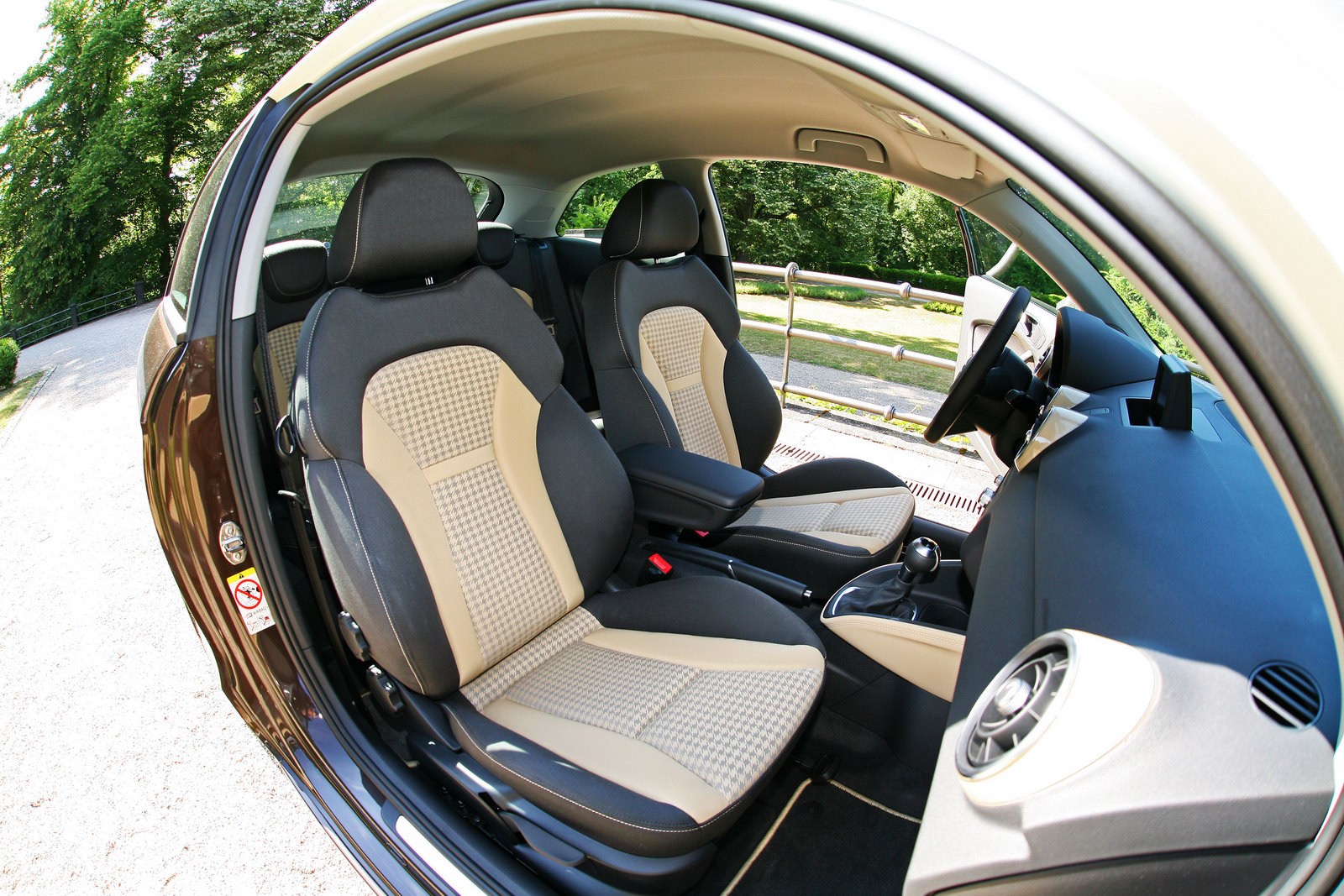 The last important improvement is the new KW adjustable sports suspension which significantly improves the ride. In terms of pricing, Senner Tuning claimed that the German model fitted with their new tuning package costs €36,590.