Though most of the world is still shaken up by economic and financial worries, Great Britain seems to be doing better than expected.
If not the entire country, the infamous county of Cheshire seems to be better than ever. Not only are they interested in the Bentley EXP F9 but they could soon get this too.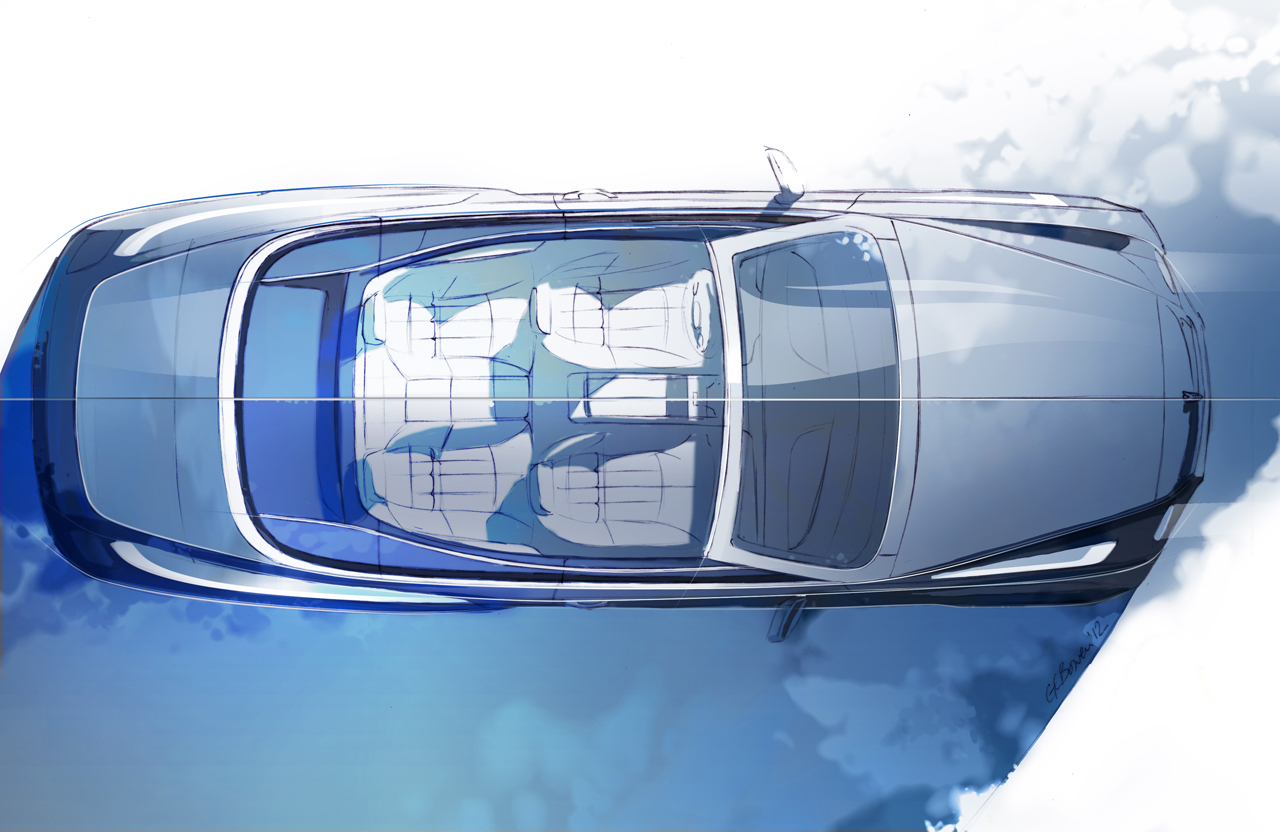 It's currently the Bentley Mulsanne Vision Concept but it could eventually be a reality, a convertible version of the big luxury cruiser.

For all our malice, the sketches of a new Bentley Mulsanne convertible actually looks like it's dripping awesome. We couldn't say that the production version would be the same, but chances are stacking up beautifully.
After all, when Bentley makes an attempt at reviving their older looking models or their actually traditional designs things never disappoint.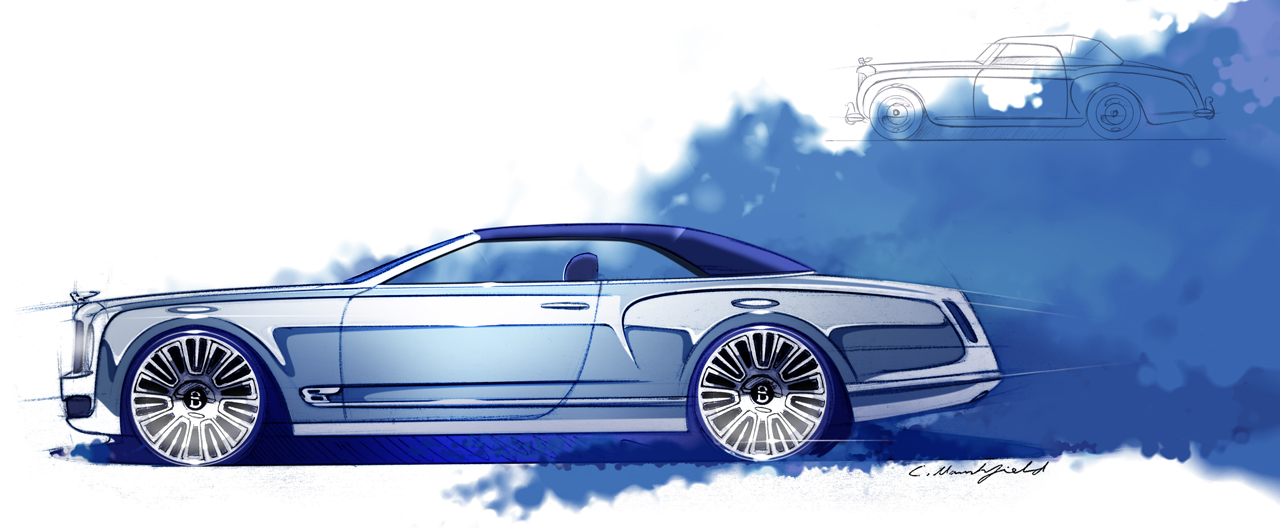 Things like this convertible Vision and the Mulsanne sedan are almost enough for us to forgive them for making the Cheshire and VW inspired Continental GT.
For some, that forgiveness may still not be available and, truth be told, it might never come. Still, those still undecided are bound to have a change of heart when this rolls down the production line.
Bentley are keeping things under cover for now but it's obvious they're confident in their product since they decided to unveil it at Pebble Beach this weekend.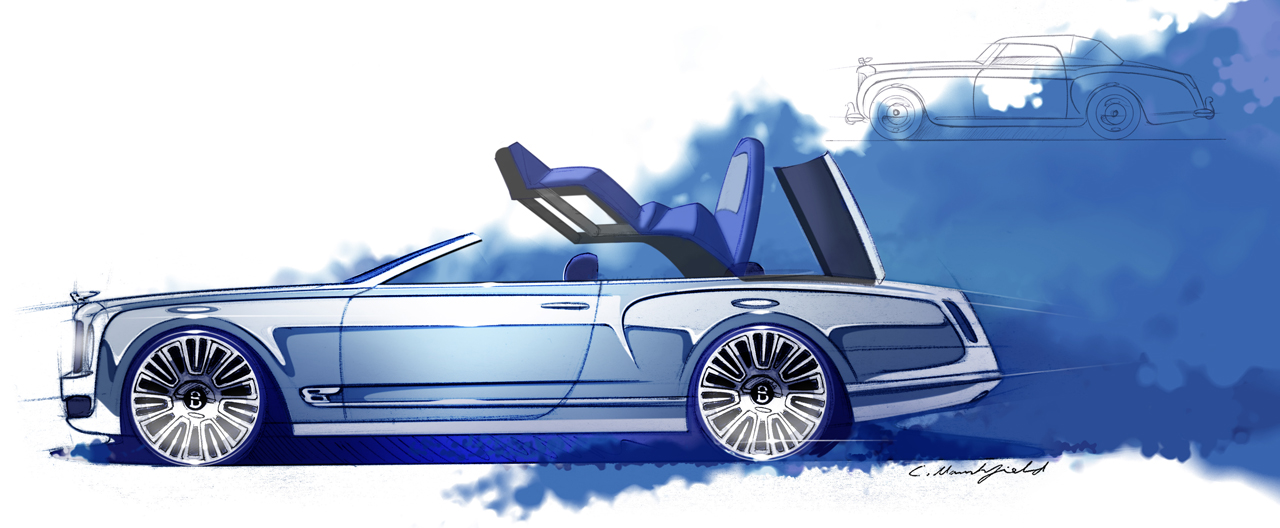 That's the stomping ground of some of the finest pieces of machinery ever to be built or thought off. In these conditions to come and be cool about your stand having nothing to show than drawings you do exude confidence.