It is already a stereotype that German cars are "well built", and the new BMW 2 Series is no exception, at least according to the IIHS (Insurance Institute for Highway Safety).
While that is now true, when the IIHS first introduced the small overlap collision test, few vehicles managed to score at least mildly well.
Compared to the front crash test or the lateral collision, which smashed the cars against rather big targets, the small overlap crash test exerts more force over a smaller area – hence the name. Nowadays, most cars have adapted to keep occupants safe even in situation this test simulates.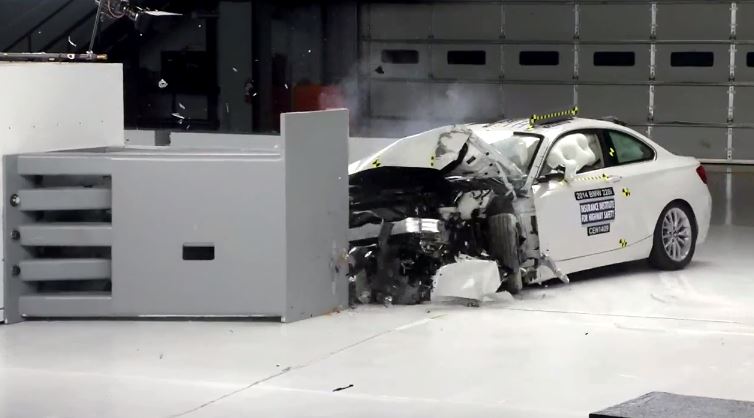 And the BMW 2 Series did not just do well, but pretty much passed it with flying colors. The IIHS awards the BMW 2 Series Top Safety Pick and Rating, which is the best they ever give. And if you would like to see some footage of the 2 Series unit that took the plunge, watch just below.