We've seen it in spyshots, we've been told by the Bavarians that they are preparing an April Fools' Day prank but you can't help but be interested in a BMW M3 pickup can you now?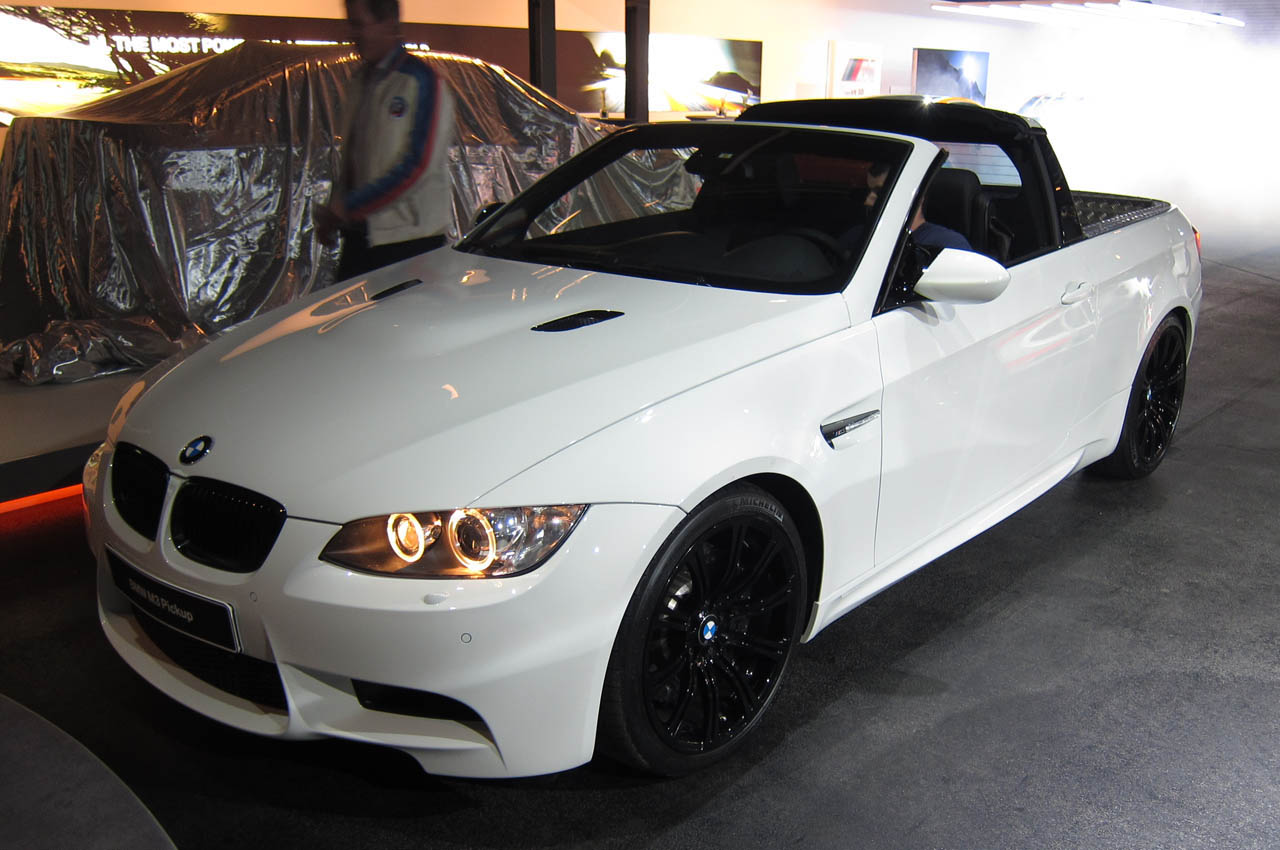 Based on the BMW M3 we all know and love, the pickup does have quite a few points of appeal that you don't get with the rest of the lineup.

The engine is going to be the same 4.0 liter V8 my favorite Germans always put into their M3 sedan, coupe and convertible version only this time it has a twist.
Offering a targa top, the BMW M3 Pickup weighs in at 110 pounds less than its convertible version of the BMW M3 but can eventually haul around 1000 lbs if anybody actually feels like that.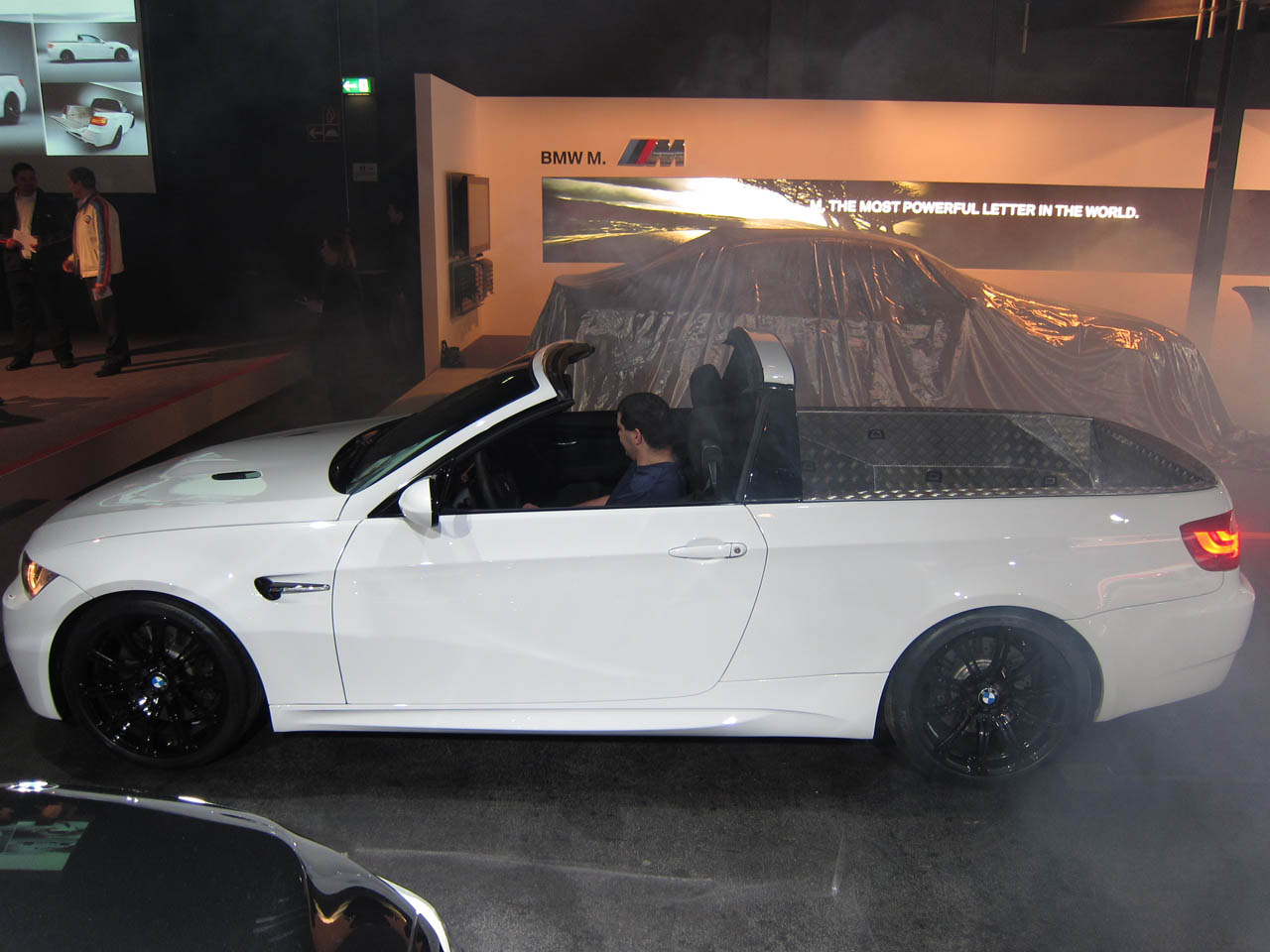 Going past the newly gained practicality, this still has 420 horsepower, can top out at 186 mph and is the fastest pickup truck ever to go round the Nurburgring.
Weirdly, the aerodynamics refinement was taken to a point where the BMW M3 pickup has the same drag as a Coupe version.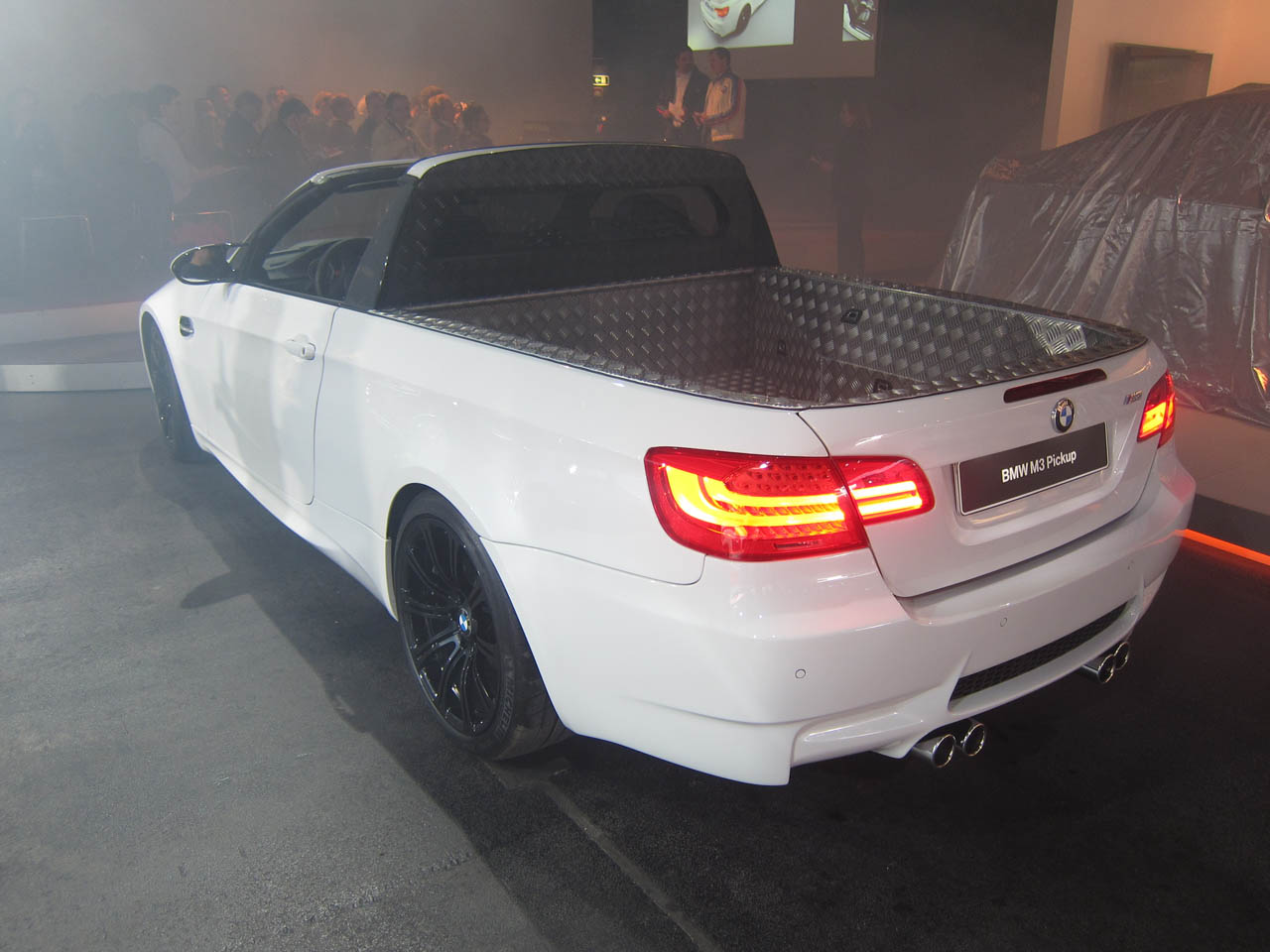 While it's not going to production as a normal BMW vehicle, the M3 pickup will work for a living as a delivery vehicle for the M People.