Last time we talked about Bugatti Galibier was in 2010 when we analyzed some spy shots with the French supercar, at that time, its fate being very uncertain. However, according to the first details, it seems that the new French supercar will be seen on the streets starting 2013 as it received the green light for series production.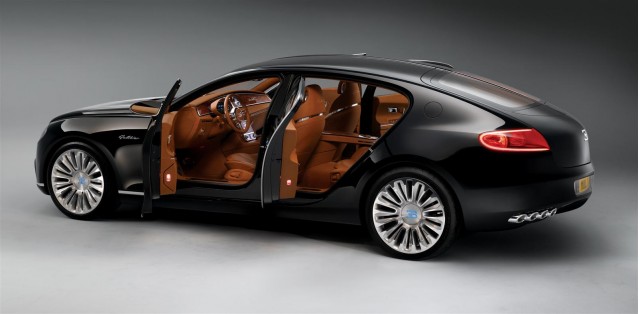 No official word from Bugatti since now but we assume that the sources claiming that Bugatti Galibier is entering production are right, mainly considering that the model ran through various test and was spotted on the streets.

If we consider the concept revealed last year, the new Galibier might pack the same 8.0-liter supercharged unit able to develop more than 900 horsepower. The unit which follows to provide power for the new Galibier is a 16-cylinder engine found also under the bonnet of Veyron.

Moreover, the sources providing the confirmation of production are claiming that the new five-door supercar will come with a price tag of about €1 million. Take a look at these beautiful photos to make an idea on the new Bugatti model.