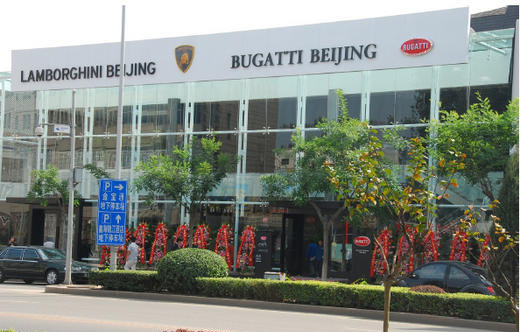 The first point of sale and exhibition Bugatti abroad France was opened in Beijing. Reason: Chinese purchasing wholesale power. Bugatti has chosen to open China's first brand showroom located outside the borders of France.

Luxurious exhibition space was opened at Beijing, the logic of this decision is a strictly increasing purchasing power of Chinese customers. "Opening the first Bugatti showroom outside of France, in Beijing, shows the level of trust that the brand have on the China's luxury car market. The latest informations shows that China has the most billionaires in dollars in the world after the United States," said Kuo Chung, president of Bugatti China.
The first Bugatti model was presented in front of the Chinese at the Olympic Games, in Beijing, last year. In just two hours after launch, it was sold to a local client. Even if some people might think that Bugatti isn't exactly a car model to be purchased during economic recession times, it appears the French manufacturer's sales are growing.