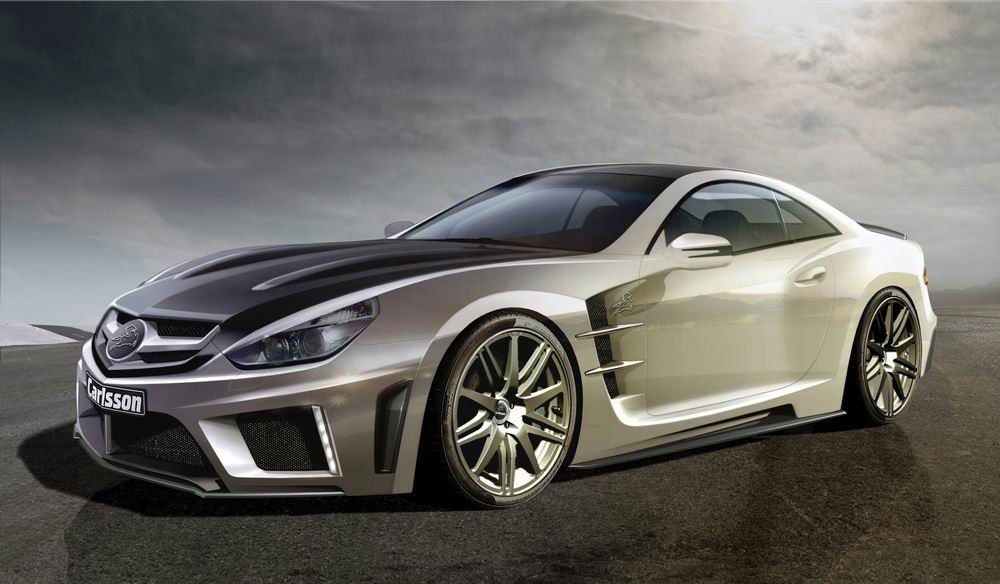 Having the premiere at Geneva Motor Show Carlsson C225 Mercedes SL600 is equipped with a 6.0 liter V12 Bi-Turbo engine which was modified to output 753 horsepower (554 kW) and an incredible 1.320 Nm of torque at 3750 rpm. The thing is that they limited those 1.320 Nm of Carlsson's C25 Mercedes SL600 to 1.150 Nm.
Carlsson C25 Mercedes SL600 can reach the incredible speed of 352 km/h and it can reach 100 km/h from standing start in just 3.7 seconds. To get an extra boost of power they put on Carlsson C25 Mercedes SL600 a special package that includes a specially developed stainless steel exhaust system, a new engine management and many other things.

Carlsson C25 Mercedes SL600 was build for race track but the car also behaves very well on the road. This beauty has a new aerodynamic exterior with some nice 20 inch rims. The price for C25 Mercedes SL600 is not known yet, but we have the information that only 25 cars will be build and they will deliver a single car to a certain country.