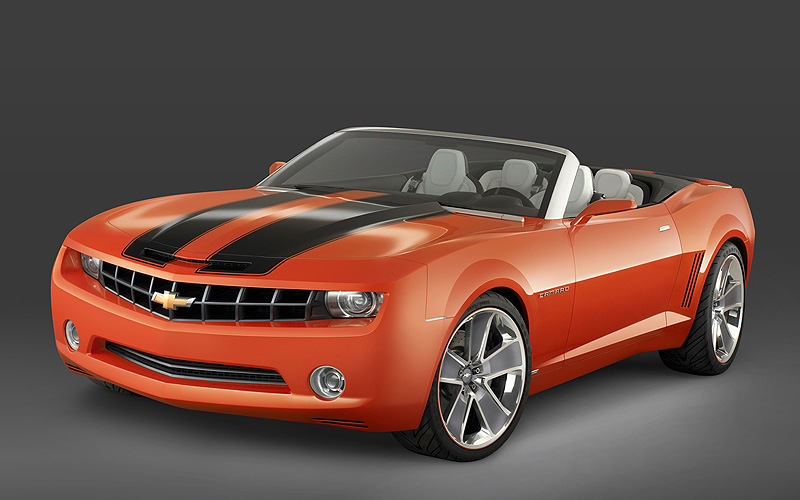 The CEO of General Motors, Fritz Henderson, said the waited Chevrolet Camaro convertible will let waited until first quarter of 2011. American consumers expect this model since January 2007, the month when Chevrolet introduced the Camaro Convertible concept at Detroit.

As for the Z28, GM was planning to add the 550hp (410kW) 6.2L V8 engine from the Cadillac CTS-V to the Camaro's engine bay in an effort to destroy any chances of the Dodge Challenger SRT8 and Shelby Mustang GT claiming the title of 'modern-day muscle car king'.
Obviously, many of the elements that made it so spectacular are not reach mass production (think first of all to those of 21/22 inch wheels), but U.S. industry custom is so generous with the individualization programs , that transform a convertible Camaro's in a car identical to the concept will not be a problem. Henderson responded with "No" to the question "Will Camaro and a sedan version?", Leaving the eyes in the sun on those who hope for an interesting alternative to the BMW M3 and Mercedes C63 AMG.