Chevrolet considered Buenos Aires as the best possible place to reveal their new Colorado Rally Concept truck and there's a bit of a problem with it, it's in how I didn't get to see it.
Really, I'm not very keen on pickup trucks but this off-road prepped monster is appealing to me even with the concept moniker on the back.
I couldn't say for sure why, probably because even though this is a hardcore terrain bashing machine it still looks pretty good.

The new Chevrolet Colorado Rally Concept isn't a messed up pickup with visible shock absorbers, over-sized bull bars or huge mud guards.
Some would appreciate the showmanship of technology but I guess Chevrolet decided to go a different less obvious route with the Colorado Rally Concept.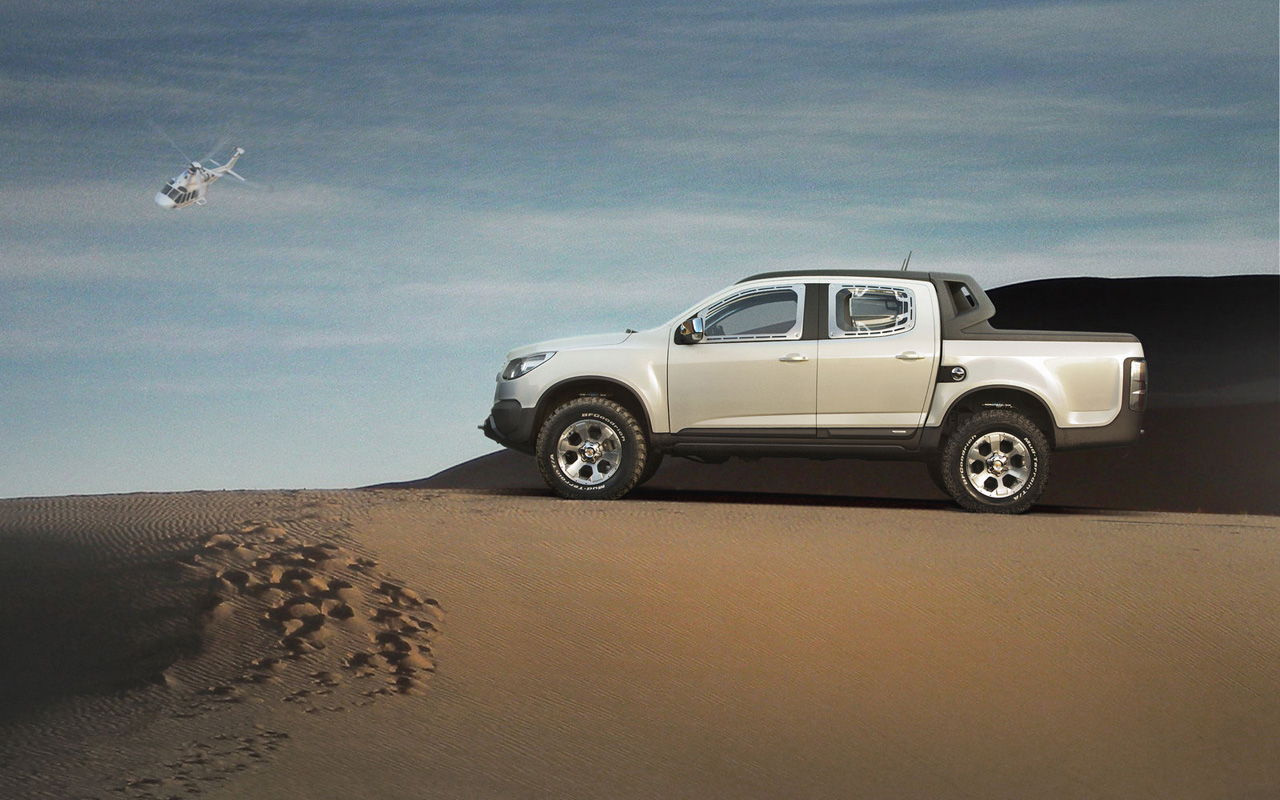 Those 305/60R18 BFGoodrich Mud Terrain tires are fitted to 18 inch machined aluminium wheels still hide appropriate long-travel suspension and brake setups.
It seems like a 2.8 liter turbo diesel engine is what sends the power to an all wheel drive system and without giving us any details on it, or anything performance like Chevrolet hopes to have us hooked on the Colorado Rally Concept.
I'm afraid that's not going to happen. We're interested in the looks, it seems like a promising concept and, as always, the high probability of entering production is a plus but convincing us the Colorado Rally Concept is ready to take on the Dakar isn't there yet.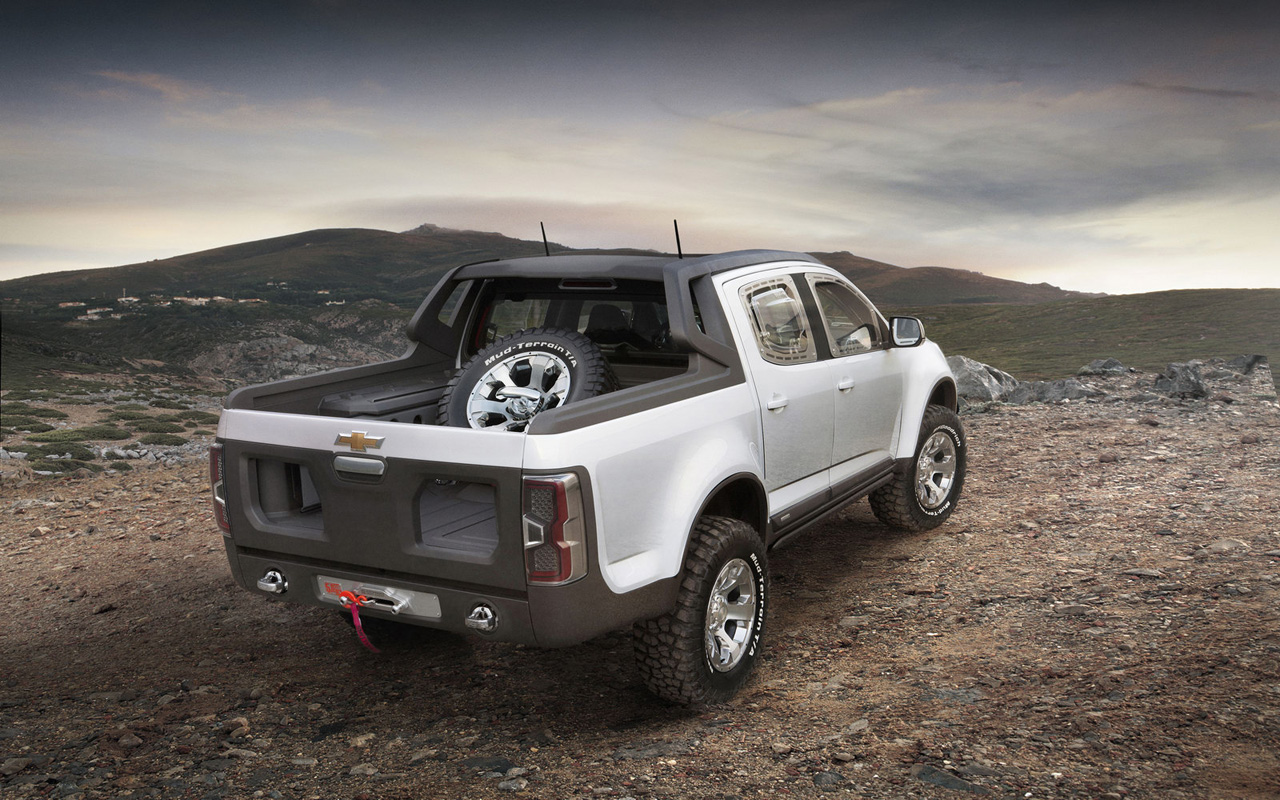 Speaking of which, the photo gallery that was sent out by Chevrolet doesn't make the off-roader look like it's about to go explore sand dunes from other planets, never mind our deserts.
Again, I'm gonna stress out that even though the looks are great we could really do with some performance details, some nerdilicious figures to keep us going.
Offering a bit of consolation to us tech freaks is the list of accessories the Chevrolet Colorado Rally Concept comes with.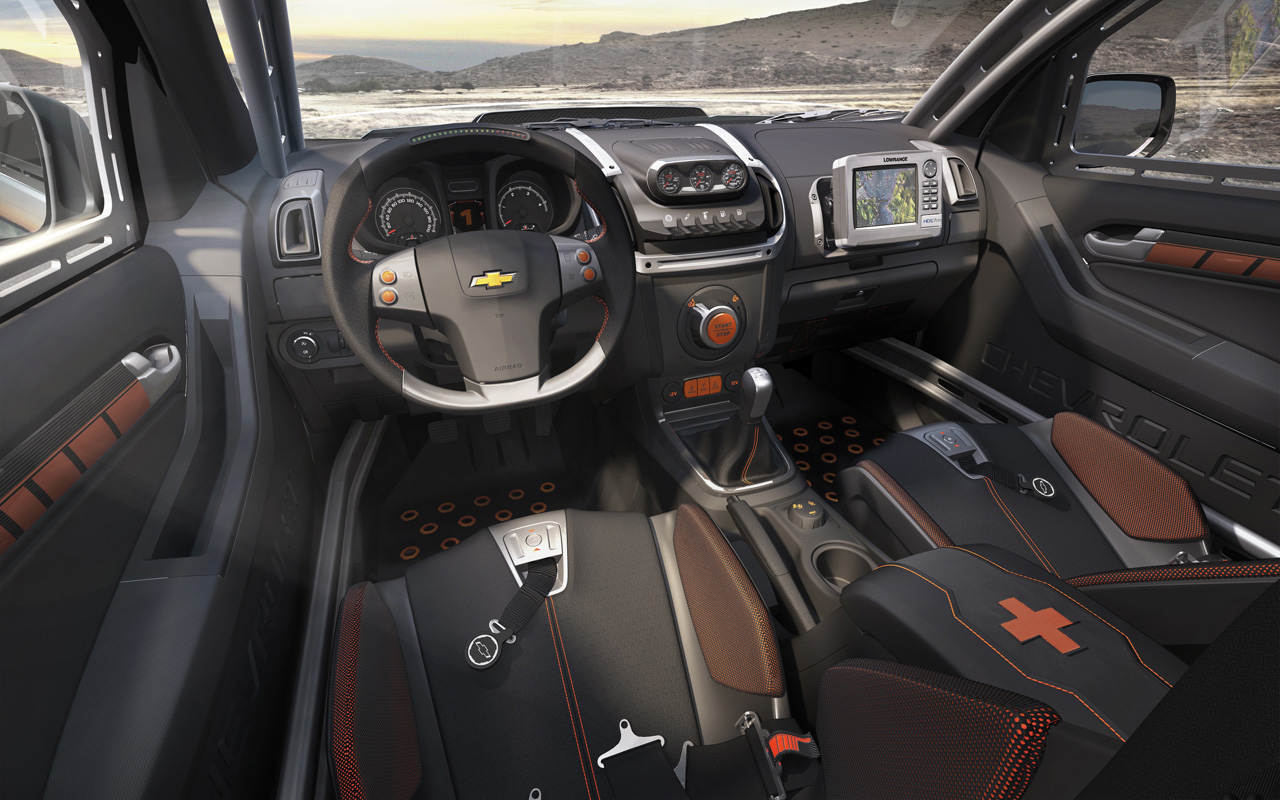 The interior of the Chevrolet Colorado Rally Concept includes the usual racing seats and five-point harnesses but raises the mark with controls to raise or lower the suspension by up to 5 inches, tire pressure monitors and controllers and a fresh air gimmick.
By cutting some vents into the acrylic side windows and adding a Air Boost system the Chevrolet Colorado Rally Concept can freshen up all the air in the cabin in just a few minutes.