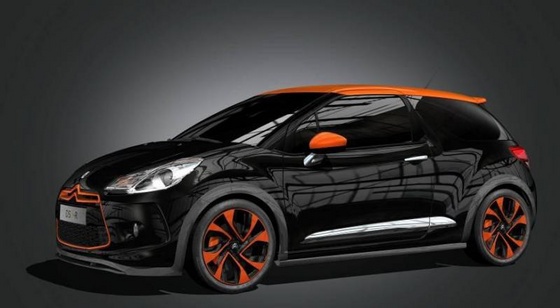 Looks like Renault Clio RS has some competition, I'm talking about the new hot hatch Citroen DS3 Racing, some details come up to the surface and I got to say, this car has a lot of potential. This Citroen DS3 Racing has a pretty common look but the most important thing is that power and the efficiency.
As they say, the most expected info is about the engine, many people can't wait to find out what this Citroen DS3 Racing hide under the hood. It was rumored that Citroen DS3 Racing will develop 218 horsepower but the right information is that the engine has a 1.6 THP capacity and it develops 200 horsepower.
Citroen DS3 Racing is capable to reach a maximum speed of 231 km/h and it can reach 100 km/h in exactly 6.9 seconds. The specifications are pretty similar with Clio RS but the Citroen's hot hatch has a little more tricks in the sleeve. Citroen DS3 Racing is equipped with BOS suspension, the breaking system has ventilated disks having 328 mm in front and 249 mm in back, those are provided by the Citroen Racing so the quality is excellent.