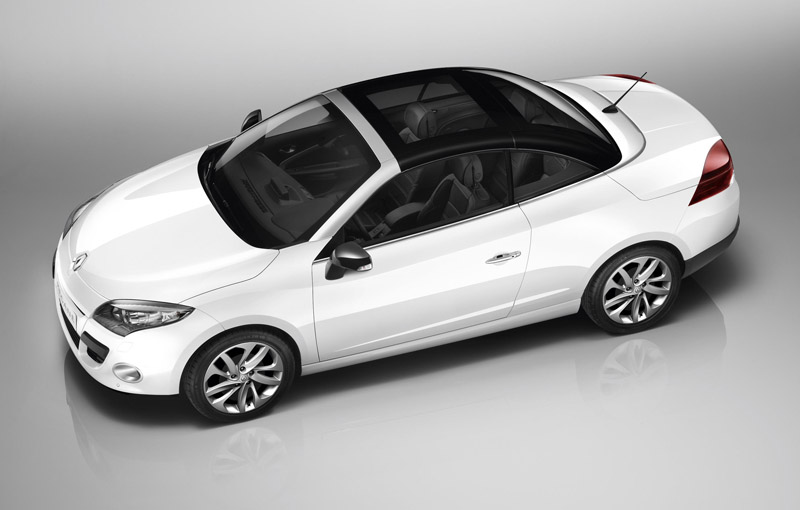 Renault released today the first official photos and informations about the new coupe-convertible version of Megane. Absolute novelty: segmented glass ceiling.
Renault presented the first official pictures of Megane CC, the sixth member of the new compact range of the French manufacturer. This model looks great, combining the elegance of a coupe with thrills offered by a convertible. The new Megane CC 3 will be based on successful elements of its predecessor, which have been improved as much as possible by those from Renault. Thus, the foldable roof is made of glass and offers an almost complete panorama of the sky and all the surroundings, even when the hardtop roof is closed. The purpose of this particular threshold is to show all that the Renault Megane CC is a convertible, even when used in coupe configuration.
Renault offers the new Megane 3 CC with three petrol and three diesel engines. Otto entry-level version of Megane CC is represented by a 1.6 liter engine with 16 valves that provides 110 hp and is coupled to a manual transmission with six steps. The second engine of otto's Megane CC range is the new TCe 130, which offers 130 hp thanks to supercharging with a turbine and is coupled to a six-speed manual transmission. The top of the otto Megane 3 CC range is the 16 valve 2.0 liter engine that offers 140 hp.